11 Best Ski Towns to Visit in 2021
It's that time of year again. The leaves are all down and the air is getting colder. If you're anything like me that means that you are dying to (or already have) get out on the slopes and kick off your ski season. I know we are all tired of being stuck at home and skiing is looking like it may be the only escape from the coronavirus lockdown this winter.
If there is one thing I know about traveling to ski, it's that not all ski towns are created equal. With most people having limited time off of work to get out and enjoy the slopes, its even more important to choose your ski destination carefully. That's why the team at Hankin Mountain has created this list of the absolute best ski towns to visit on your 2021 ski trip(s).
The Best Ski Towns for your 2021 Ski Trip
We have considered a broad variety of factors when creating this list including: average nightly price of an Airbnb, distance from the closest major airport, quality and quantity of nearby resorts, average annual snowfall, and many others. We also know there are so many amazing ski towns in the US that don't get enough press or that we may have overlooked so don't break your phone if your town didn't make the list! With that out of the way let's get into the rankings.
1. Ogden, Utah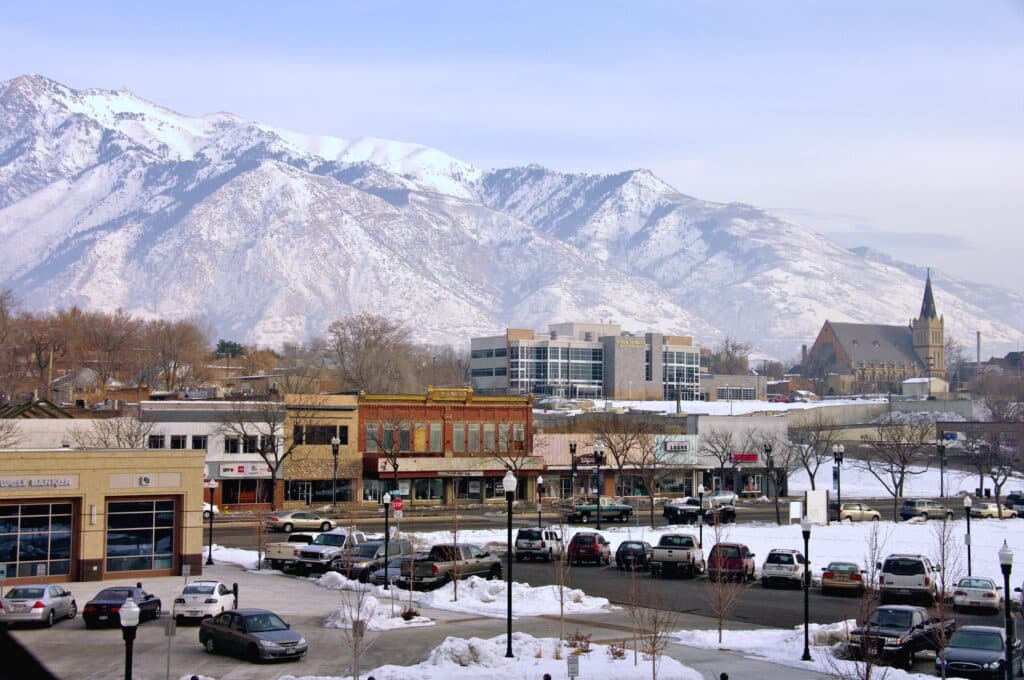 Opening up the list is a serious surprise. When people think Utah skiing, Ogden is probably not a town that comes up. This also may be even more shocking since the Hankin Mountain editorial team is also based out of Salt Lake City. The reason why Ogden is on this list above other more famous destinations like Park City or Salt Lake City is mainly because of the low average nightly price of any Airbnb of $123 which seriously cannot be beat for the quality of skiing that is within 2 hours.
In addition to being the closest city to Powder Mountain, the largest ski resort in North America, Ogden also has easy access to the canyon skiing above Salt Lake City and the Park City resorts as well. This includes Park City, Deer Valley, Solitude, Brighton, Snowbird, and the world famous Alta ski areas. The nearby Utah ski resorts all average the insane amount of over 500 inches of yearly snowfall.
Travel into Ogden is also a breeze. Catch a flight into the Salt Lake City airport and your just a short 40 minute drive away from your final destination.
2. Truckee, California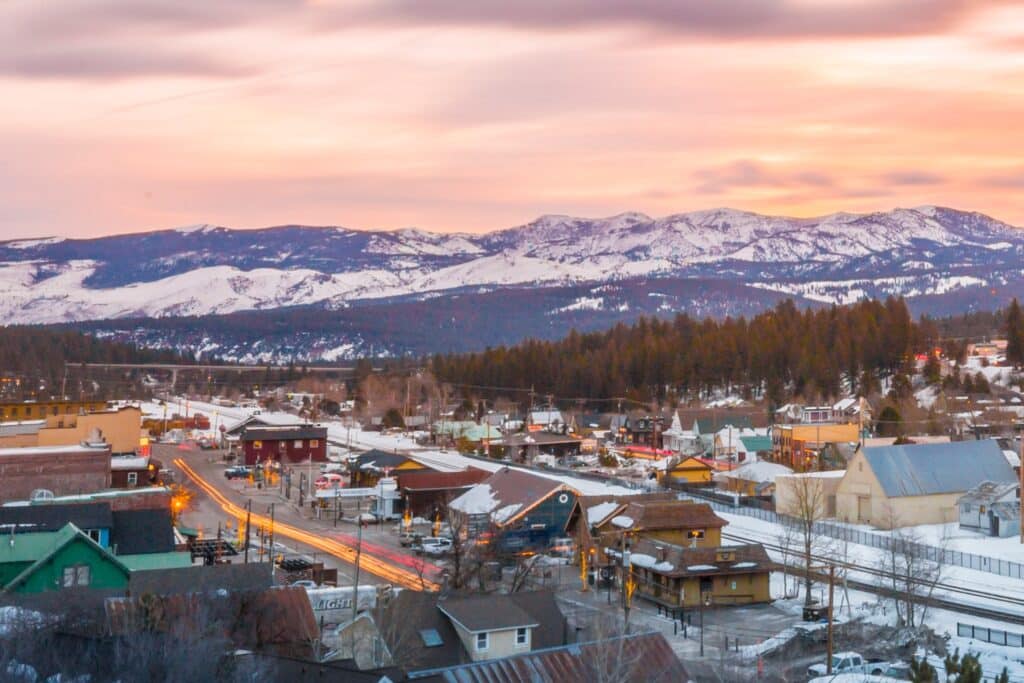 Lake Tahoe is world famous for a reason. Outside of being home to world class ski resorts such as Squaw Valley/Alpine Meadows and Northstar. As well as many other more local, but still amazing resorts like Sierra at Tahoe, Homewood Mountain Resort, and Heavenly Mountain Resort. Not to mention that there is always something to do outside in all four seasons and the national park level wonder and beauty of the lake itself.
Set slightly away from Lake Tahoe, Truckee also offers its own pluses such as a reasonable night life (for a ski town) and many fine dining and lodging options. The California prices do shine through here a bit though with the average nightly cost of an Airbnb sitting at $369 which puts it on the more expensive side of towns on this list.
Accessibility outside of the Truckee airport (which can be a bit on the expensive side to fly into) is surprisingly easy. The Reno airport offers reasonable flight rates and is just 45 minutes down the mountains from Truckee.
3. Bend, Oregon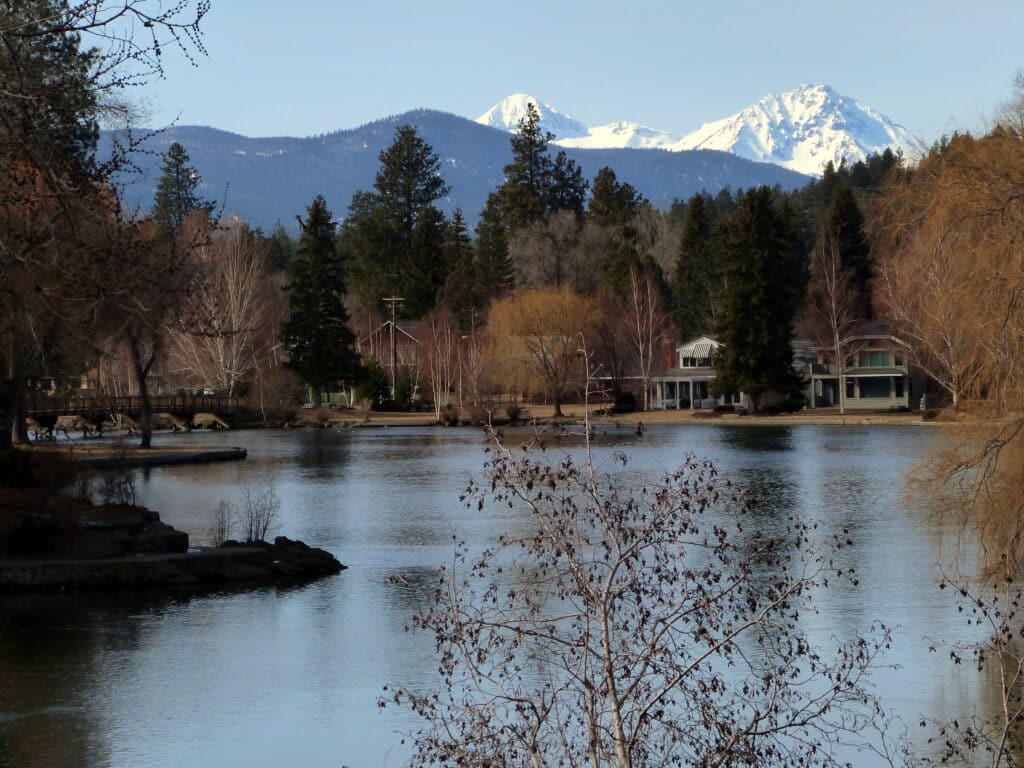 Bend has been steadily gaining popularity among mountain folk. Often overlooked because it only offers quick access to one major mountain (Mount Bachelor) and one other smaller resort (Hoodoo Ski Area). However, Bend offers Utah level annual snowfall with Mount Bachelor averaging a whopping 469″ of annual snowfall and also being an absolutely enormous resort in its own right with so much area to explore.
Bend also has some serious culture. Many people may already know about the brewery scene in Bend, but if you are not aware Bend makes some serious beer. The town is also reasonably large and has ample dining options and the other amenities of larger city.
It is also extremely affordable for everything that you get here. The average nightly cost of an Airbnb comes in at $229 a night. However, the town is relatively remote being a little over 3 hours away from the Portland airport.
4. Lake Placid, New York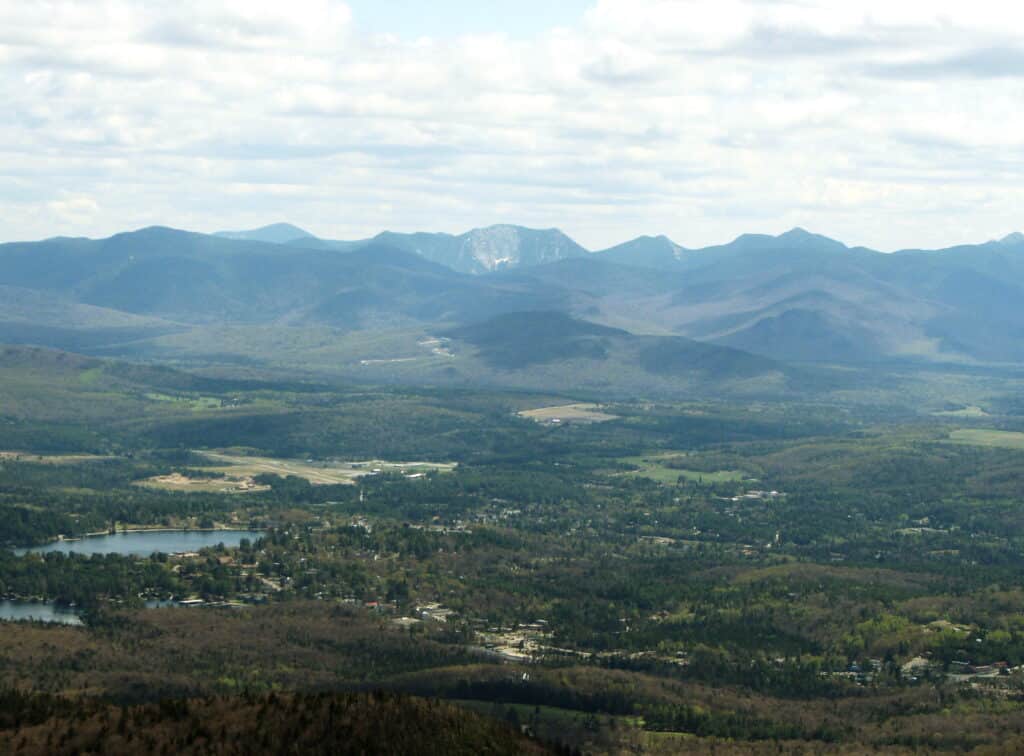 Host of the 1980 winter olympics (yes its the one where the miracle on ice happened), Lake Placid has some serious skiing. One of the closest towns to Whiteface Ski Area, the best ski resort in New York and arguably in all of the northeast. As well as other smaller ski areas such as Gore Mountain Ski Resort and Mt Pisgah Ski Area.
Staying in town is slightly more expensive than you may think with the average nightly cost of an Airbnb being $360. Besides being a charming northern New York ski town, Lake Placid also has some other attractions. You can also stop by the US winter olympic museum while you're here to relive some of the Cold War era US spirit.
Travel into Lake Placid is slightly difficult, you can fly into Burlington, Vermont and take a two hour scenic drive through the mountains or fly into Albany and take a slightly longer drive north.
5. Park City, Utah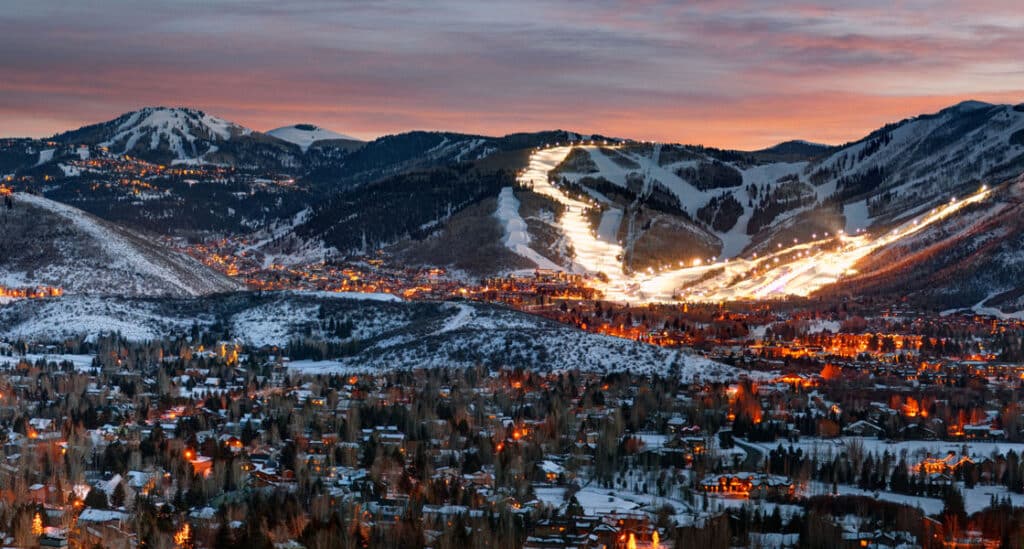 The snow quality and skiing in the Wasatch Mountains is truly world class, that's why we have to include another Utah favorite so high on this list. While Ogden has Park City beat on affordability, people looking for a more luxury experience that isn't quite as remote as places like Telluride or Jackson Hole will find that in Park City. There is something truly magical about the east side of the mountains, outside of the Salt Lake valley. The average nightly cost of an Airbnb here is a whopping $412.
Park City has its own resort as well proximity to exclusive skiers only resorts Deer Valley and Alta. Little and Big Cottonwood Canyons provide access to other resorts including Solitude, Brighton, and Snowbird. Though the Park City access may be closed in the winter so you might find yourself driving all the way around the mountains into Salt Lake City to get there.
Travel into Park City is just as easy as Ogden, a quick 40 minute drive from the Salt Lake City airport and you have arrived.
6. Crested Butte, Colorado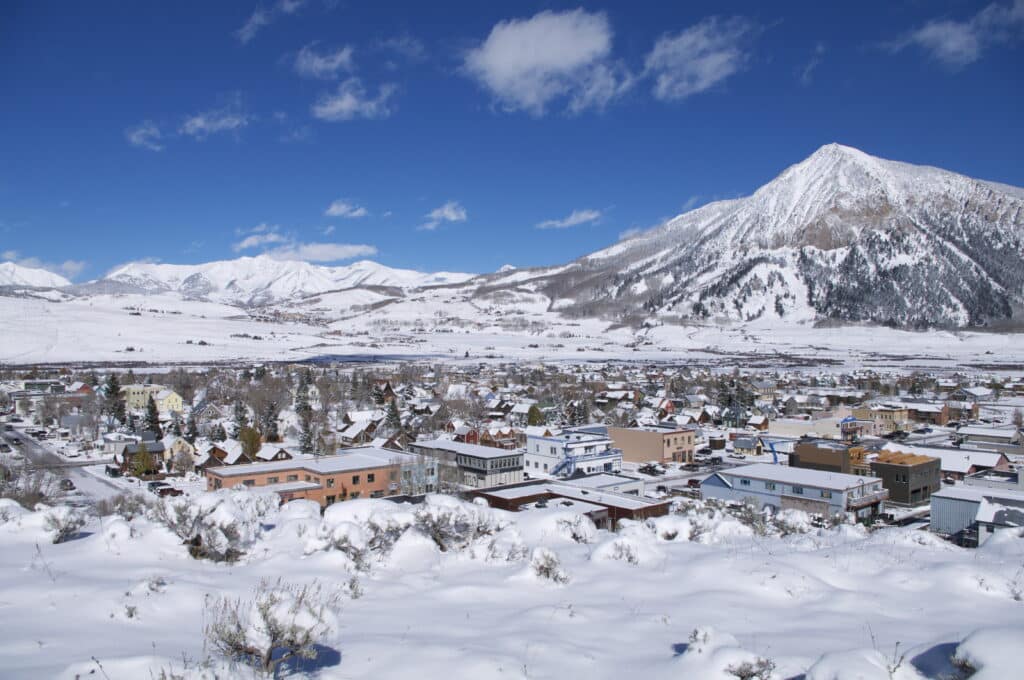 Nestled away in the Colorado Rockies, far from the hustle and bustle of Denver lies Crested Butte. This is a truly remote authentic ski town and many of you may not have heard of it before. If you're looking for the remote vibe of a place like Telluride, but want to save (a bit) of money on your trip Crested Butte is for you.
The atmosphere of this town is insane as you are surrounded on all sides by some of the most iconic mountains in the Rockies. Also, as you would expect from the Colorado Rockies, the skiing is world class. There is quick access to the self titled Crested Butte Mountain Resort.
One of the more affordable remote options, the average nightly cost of an Airbnb comes in at $345 which is cheap for Colorado ski town standards. Travel is a bit of a pain, but if you are considering Crested Butte you probably already know what you're getting yourself into. The Denver and Colorado Springs airports are both roughly 4 hours away.
7. Stowe, Vermont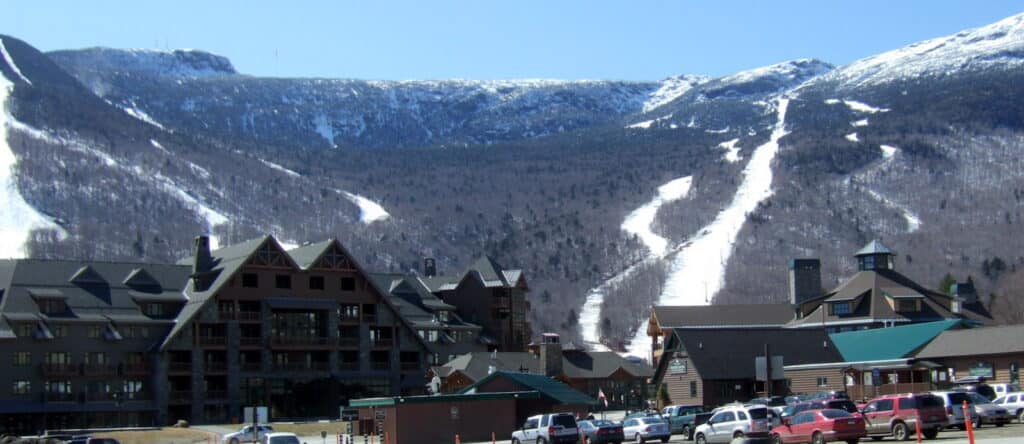 Another gem in the northeastern US. Sitting just 40 minutes east of the Burlington Vermont airport this accessible quaint ski town is an absolute joy to visit. With the old wooden lodges, A frame houses, and the old churches, Stowe has all the charm of a northeastern ski town. Stowe also has its own ski mountain that offers some of the best skiing on the east coast.
With an average nightly Airbnb price of $350, Stowe sits solidly in the middle of the pack when it comes to pricing. If you prefer the charm and comfortable humidity of the East Coast to the dry western mountains, we highly recommend planning a trip to Stowe, Vermont this ski season.
8. Whitefish, Montana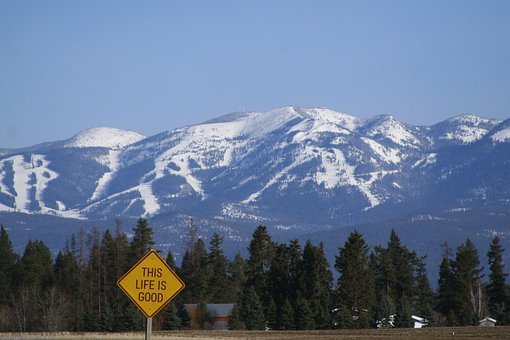 Sitting just south of Canada on the border of the Flathead National Forest, Whitefish, Montana is a perfectly preserved western ski town. Being on the border of a national forest, this town has some of the best scenery on this list. Seeing the shop fronts on the main street with Whitefish Ski Resort in the background, its hard not to instantly fall in love.
Whitefish is also surprisingly accessible, just a 2 hour 30 minute drive from the Missoula airport. This, the incredible scenery, and the relative affordability ($278 average nightly price on an Airbnb) when compared to other western destinations on this list have earned Whitefish a spot on this list.
9. Jackson, Wyoming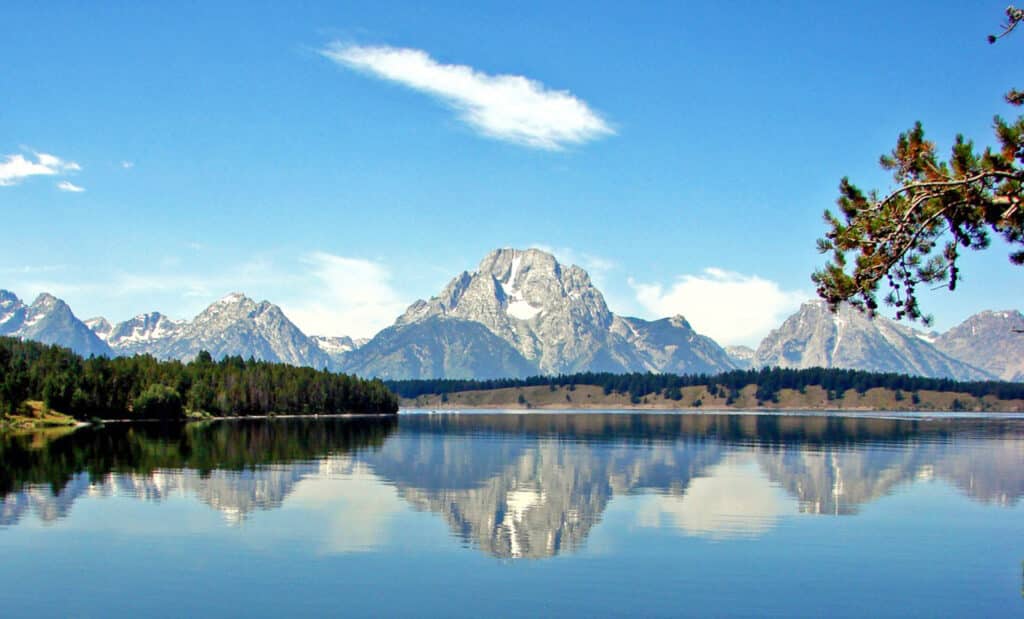 In the ski community Jackson needs no introduction. It is the only place in the US (outside of maybe the next entry on this list) where you can ski in a completely remote location then come right off of the mountain and eat a prime rib prepared by a world class chef.
Jackson Hole is arguably the best ski resort in the US, with some of the highest yearly snow totals as well as the varied and challenging terrain of the Tetons.
Unlike some of the more accessible locations of this list Jackson Hole is relatively difficult to get to. While it does have its own local airport, it can be prohibitively expensive to fly into. Fortunately Salt Lake City is just a brief 4 hour 50 minute drive south through the incredible Utah/Wyoming mountains. This drive might be worth a trip in and of itself.
As you are probably already aware or have guessed Jackson is on the expensive end of this list, with an average nightly Airbnb price of $403.
10. Telluride, Colorado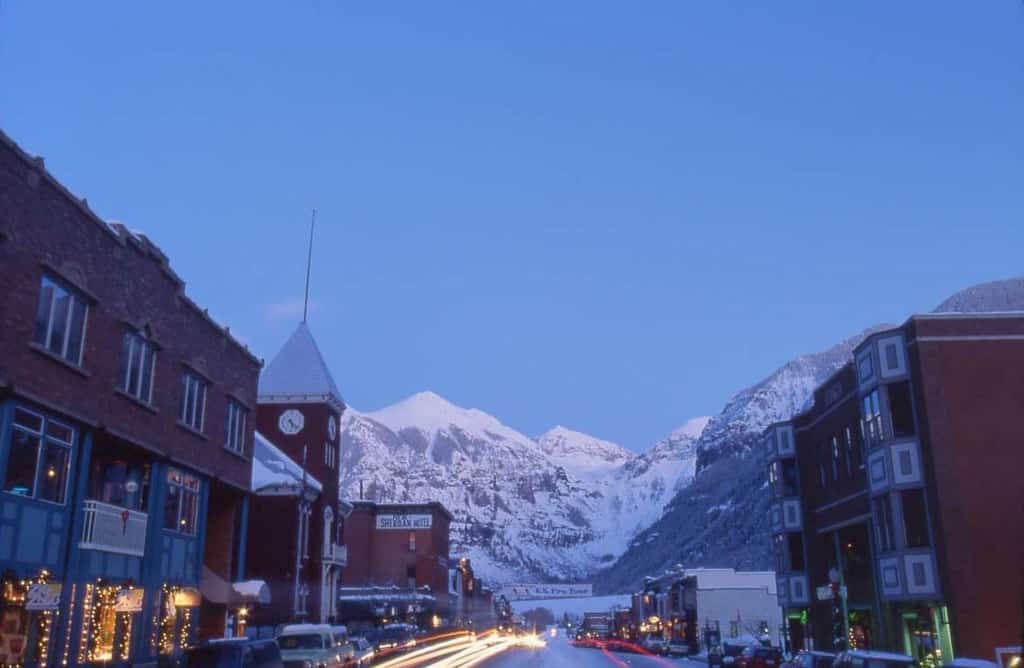 One of the most remote ski destinations in Colorado, Telluride offers almost unrivaled exclusivity and isolation away from the real world. Telluride has a thriving ski culture and is a thriving ski town. The self titled ski resort also offers the world class skiing that we have come to love about the Colorado Rockies.
Getting to Telluride can be tricky. While the town does have its own local airport with flights coming in from nearby major cities, it can be very expensive to fly in here. Side note about the Telluride airport, it is the airport at the highest elevation in North America and has some extremely jaw dropping views from the runway. Worth a visit to Telluride almost by itself. Another option is to fly into Albuquerque and take the quick 5 hour 40 minute scenic drive up into the heart of the Rockies.
Definitely one of the most expensive options on this list with an average Airbnb nightly cost of $490. This as well as the difficulty of access are the main reasons we can't justify having Telluride higher on this list.
11. Taos, New Mexico
The lone southwest destination to make this list, Taos New Mexico offers a very unique take on the ski town. When visiting Taos you will find yourself greeted by the Pueblo buildings situated against the backdrop of the Taos Mountain. A truly incredible and awe inspiring sight and that plus the thriving town filled with restaurants and other entertainment are the main reasons why Taos made it on this list.
Surprisingly Taos is also relatively accessible compared to the more remote destinations on this list. Just a quick 1 hour 40 minute drive from the Santa Fe airport, you are sure to find an affordable and convenient flight for your trip.
Also since the population is relatively larger and skiing isn't the only thing to do in town, Taos is an affordable destination. The average nightly Airbnb price is a low $172.
Conclusion
This list is far from inclusive of every great ski town in the US. However, we did our best to select some towns that you may have heard of and include some lesser known towns as well to give exposure to some great unknown destinations. We are just as excited as you probably are to spend some time as some of these destinations and get some runs in (safely of course) this season.