5 Best Skis for Moguls 2021
The Best Skis for Moguls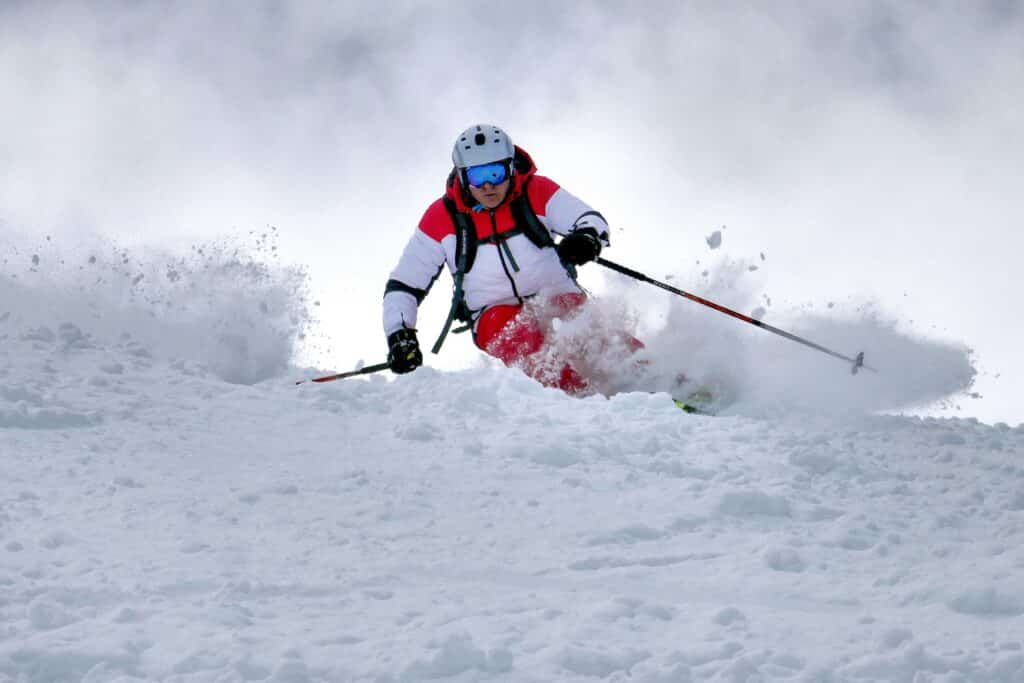 If you are into skiing trails with plenty of moguls, there is a good chance that you know that most of the modern skis favor other skiing environments. Many of the older skiers that were into a slalom style of skiing have a theory. They blame this on the rise to prominence of the snowboard. According to them, this led many of the modern skis to feature a thicker base, and it resembled the surface of the snowboard a lot more. Of course, thicker skis presented a bit of a problem for people who were looking for a slick product. That is exactly what you are going to find here, though, because we are talking about moguls!
How We Graded the Skis
There are a couple of things that we took into account to grade the particular skis that you are going to be seeing here shortly. Mainly we wanted to know first of all that the skis were truly designed to be mogul skis. All too often these days, brands just slap a label on their products, without the product featuring the unique characteristics to be considered in this case mogul skis. Of course, usability and feel are other aspects that we took into account, as well as the price tag. We are not doing a ranking as much as a list of the best skis out there for moguls! With that said, let's get right to the list.
Best Starter Mogul Skis: K2 Press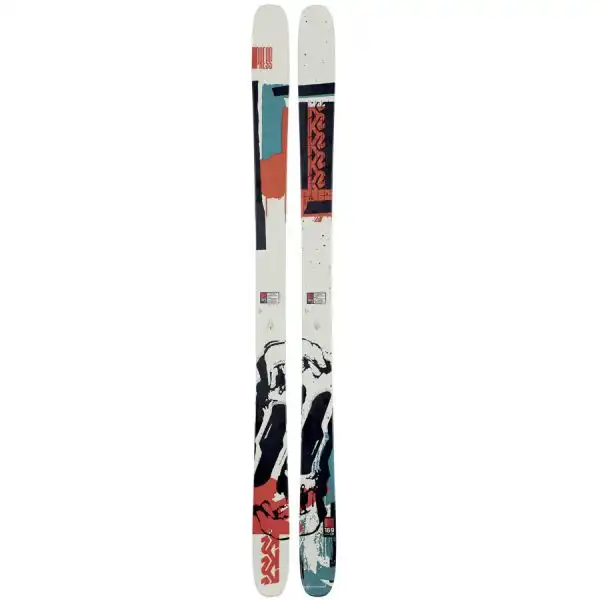 The K2 brand is undoubtedly a staple in the ski market. Therefore, it makes perfect sense that it has a couple of skis on this list. What we like about the K2 Press skis is that they can be used virtually all over the mountain. We do get that some of the mogul purists may feel like they are not going to be able to get the smoothest and most agile ride from these skis, but they are beginner skis…keep that in mind. These skis can be used by people who are maybe looking to make the transition to more intense mogul skiing while still being able to enjoy other types of trails.
Best Skis For The Hardcore Mogul Skier: Volkl Kendo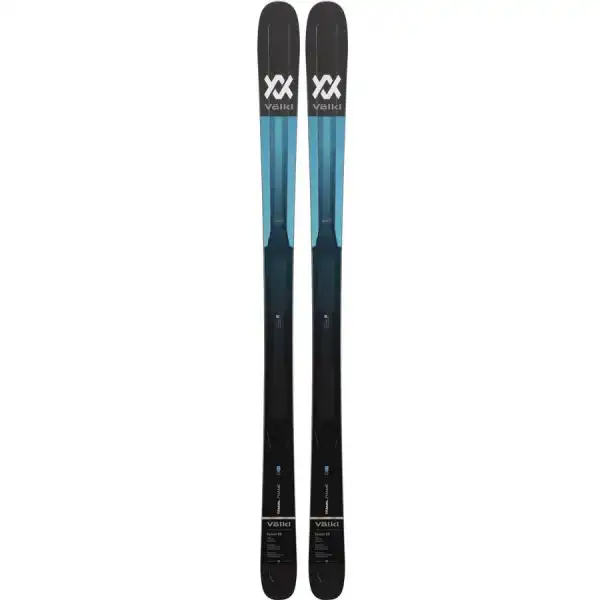 Are you someone that has been into mogul skiing since the '80s or even before that? Then, these are the skis that you are going to want to look at. You don't have to be an old-timer to enjoy these skis, but they are only fit for a high-end skier. They are heavier than most, and they are inherently harder to control. Yet, they allow for smooth sailing through moguls, which is the main problem with most skis these days. You can't hit the moguls hard because you feel that the ski is going to break along with your leg! You don't get the feeling with these skis!
In a lot of ways, the Volkl Kendo skis are the perfect tribute to the old guard. We could say, though, that the Faction mogul ski is the prototype of the mogul ski of the future. They feature a very slick design, thin from top to bottom. They are not going to be as heavy, and you can see modern technology is kicking in. This, however, causes the price tag on these skis to be a little heftier. This is especially the case when compared to some of the other options on the site. K2, for example, is more of a commercial brand that tries to cater to skiers of all levels. That is not the niche that The Faction mogul ski is going for. Instead, this brand is going for broke designing a ski that caters to the needs of the real mogul skier!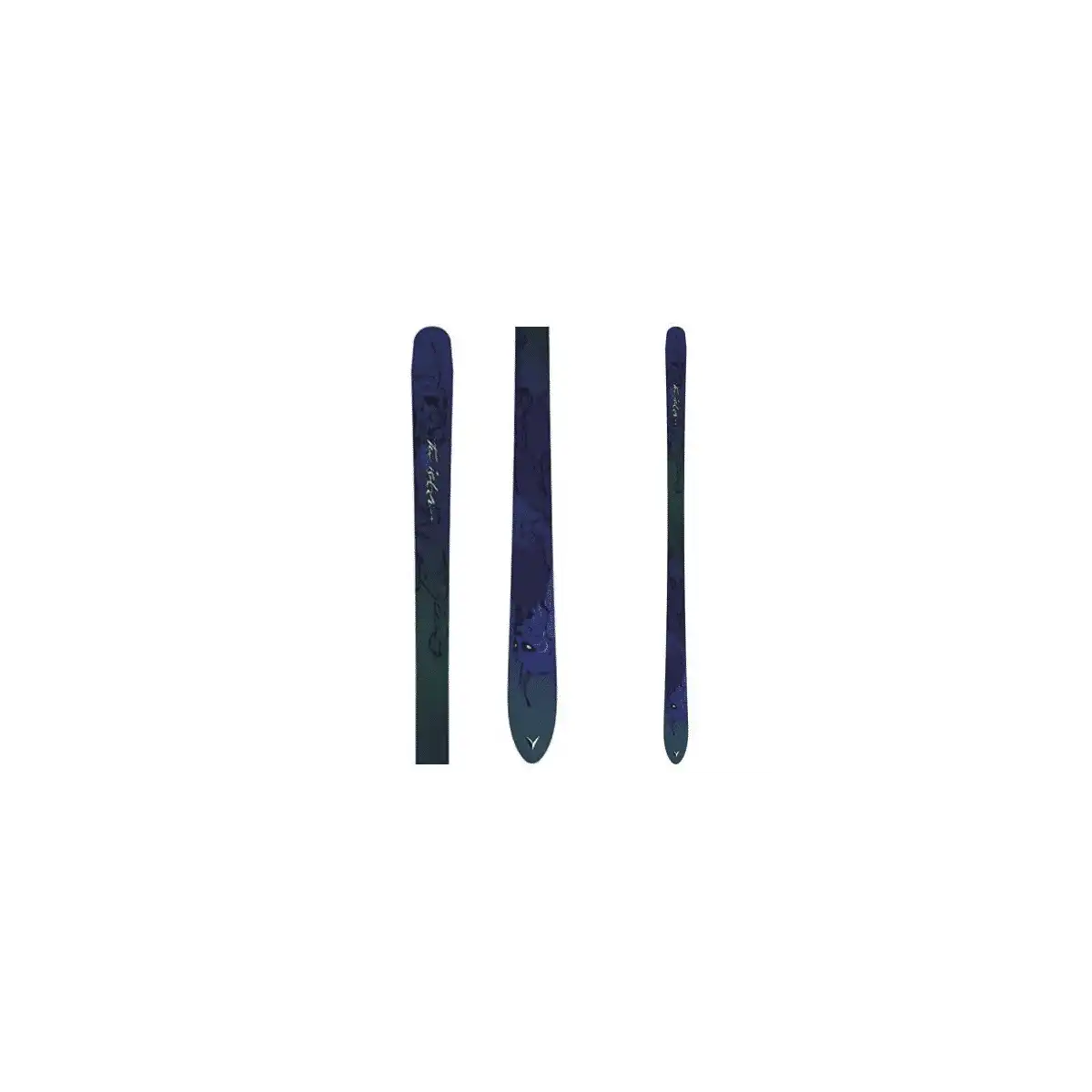 If you are getting your feet wet in the world of mogul skiing, maybe the best bet is going to be to start with one of the K2 models at a reasonable price that can be somewhat of a hybrid ski. In that, it's not entirely a mogul ski, but it can start drifting you that way. If you want to jump into the deep end, though, go ahead and find a pair of Dynastar Twister Skis! These skis have been on the market for a while, so they are a little bit older. But, this means that there is a good chance you can get them at a great price. Just putting them on can give you that mogul skiing experience that you were looking to get.
K2 244 Mens Skis 153cm
Crush moguls like a champ.
Equally at home in a starting gate or lapping soft bumps under bluebird skies, the 244 is the precision mogul ski that will take your game to the next level.
Stout, stiff, and built for competition, this ski's pedigree can be traced back to Jonny Moseley's Olympic gold in '98.
These boards can bash with the best of 'em
There is a good chance that if you are trying to get into a mogul skiing, you'll start with a K2. This is something that we've mentioned; these skis are widely available. There is no doubt that you can have a world of fun with the K2 Press model. If you are looking to upgrade, though, this other offering from K2 could be the model for you. Indeed, the K2 244 skis are more of a full-blown mogul ski option. If you like the look and feel of the K2 brand as well as the price, it makes perfect sense if you decide that you want to upgrade to these particular skis.
How To Find The Skis That Are Going To Fit Your Style Best
There are a couple of things that you certainly must keep in mind before picking out any skis. The first thing is your skill level. Some of the skis that we've mentioned here are better suited for skiers with a high level of experience in mogul skiing. The second aspect goes right along with knowing your skill level. You should have a clear idea of what you are mostly going to be using your skis for. If you are looking to hit some of the most challenging trails, the Volkl Kendo skis can be great allies. If you are going to be spending more time on the half-pipe and the rails, they can be a real pain for that, though. Once you have those two things down, you are going to be ready to be able to make a decision.
Final Thoughts on The Best Mogul Skis
The perfect skis are the ones that you are able to have the most fun with! For a lot of people, if they can get the most fun skis at a good deal, they are going to be happy. We've tried to offer options that fall along different parts of the price scale. Hopefully, you'll find an alternative that you are entirely comfortable with. That way, you can spend more time hanging out at the slopes, than here on the web!
Other gear reviews
Didn't find what you were looking for here or maybe just looking for more gear? Check out some of our other gear reviews below: