Activities that take place after skiing, which are meant for enjoyment, usually involving alcohol.
Snow, ski boots, a drink at the ski bar, all after a day on the slopes. These are all words that describe the events of a ski après. Skiing is a fun activity that many people like to engage in. What do you do following a day of skiing? This is where the fun starts for many people. It is a great time to get cozy and enjoy many other activities. Après ski events have been put in place to ensure that there is more than just skiing to look forward to.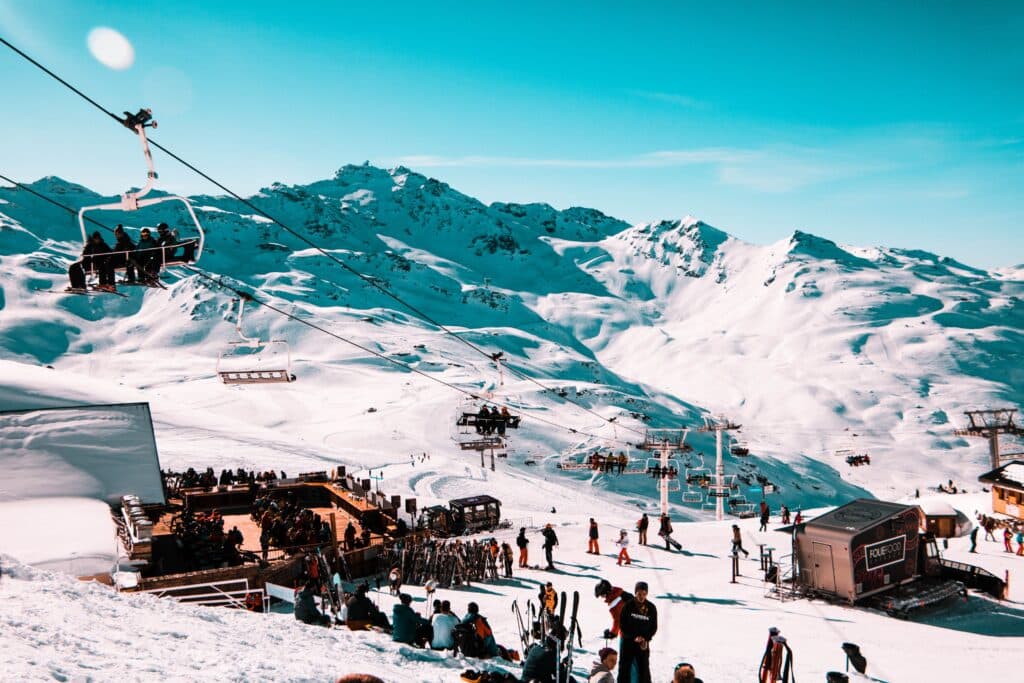 Social situations can be a great deal of fun; however, it is important to not let yourself get carried away. There are a few things to remember when embarking on an après ski situation. This involves looking after your belongings, making sure that you are comfortable, sharing with others, and being open to making new friends, and acting responsibly.
What is Apres skiing? What is the Meaning?
What Does Apres mean?
Firstly, what is the apres meaning? Apres is a French word; in the dictionary, it is stated that it means a period after an activity or something that takes place after a time or experience.
What is Apres Ski?
Therefore, après ski directly translated means "after ski" or "after skiing." The definition is a French term derived from and first used the 1950s. One can view this as a social activity that is experienced after a day on the slopes. Generally, they occur during the night at the resorts and hotels where people ski. This may happen in the form of parties or any other activities. It is a form of entertainment and a time to experience magical events; however, this does not only have to occur at night. Many people start enjoying the after skiing activities from the afternoon onwards. The way you enjoy your ski day may depend on the types of skiers you are with. The apres ski definition is broad and may include a variety of different things to experience. You can essentially do whatever you want to during this time, whether it be having a drink, party or wanting to share a meal with somebody.
Everything you need to know about an après ski event is discussed in detail below. This is the ultimate guide to ensure that you do not need to panic over or forget anything for your next trip to an incredible ski resort.
What are the Activities that Take Place During Après Ski?
There is a broad range of social activities to participate in during après ski schedules. As mentioned, skiing occurs before après; however, what happens after a day on the slopes or mountain? Most commonly, these activities occur at the ski resorts or a place like a resort. Many people enjoy their days skiing in different ways and at a different time. Generally, after the day of skiing, people go to bars and have a good time.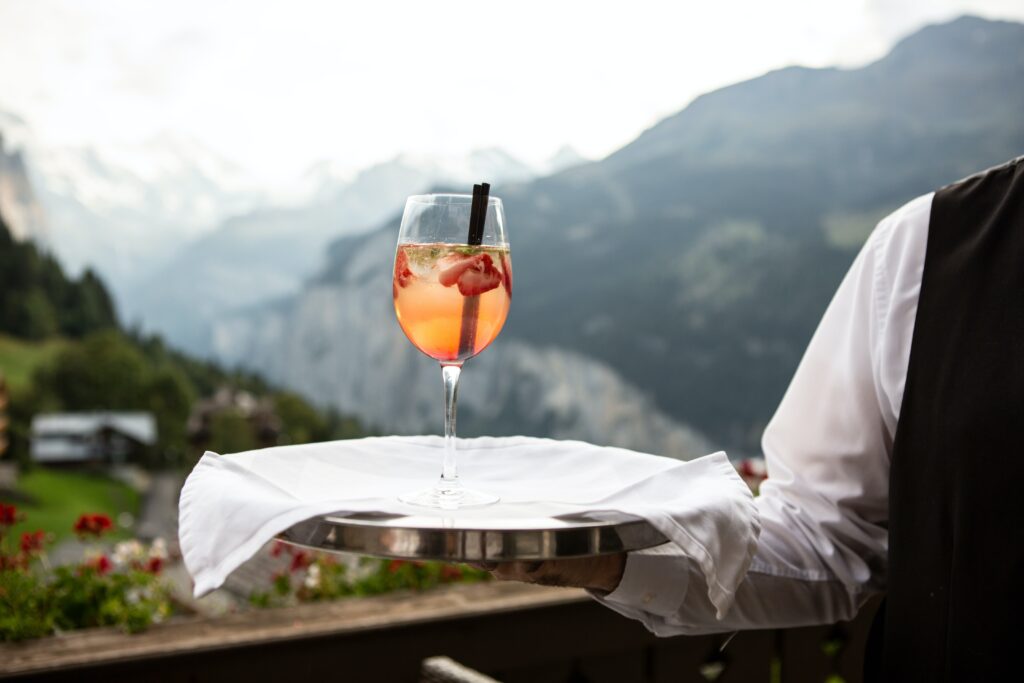 It could involve enjoying a drink at a bar where you live or close to any resorts. This great experience is also accompanied by dancing around in the snow and on top of tables and chairs. There is often live music at the bar and it is may be celebrated in your ski clothes and ski boots. The activities performed and time that the après ski end depends on where you are staying and which people you are with.
Do I Need to Drink and Party?
Is it all about drinking, dancing, live music, and partying? Definitely not, but you are going to find that these activities are a big part of it at most resorts. A ski party is very common. The main factor is that everyone should share great times with one another. Other resorts want to celebrate après ski more form. This is done by dressing up and enjoying a lovely dinner at night at the resorts' restaurant. Other activities that make up the ski apres include ice skating, sleigh rides on the snow, shopping, enjoying the spa, or even enjoying a dip in the slope side hot spring. It is evident that you can define après ski as having one of the best times you have ever had; the activities performed are completely up to you. It is about you having a wonderful holiday and being able to distract yourself from reality for a brief period.
Parties, Bars, Clubs, and Après Ski
If you love to party and ski then an après ski is the perfect option for you. The party scene is very popular at these events, especially among the younger people. It is the period where you kick off your ski boots and put your dancing boots on. If you are looking for a place to have a good party, you are definitely going to find one. You could probably have one of the best nights of your life at an après bar or similar place.
What is an Apres Ski Bar?
An après ski bar is known as a place where people go to grab a drink with their friends or family after their snow session on the mountain. There are plenty of incredible ski bars across the world. They are traditionally known as a place for individuals to let loose. People get on top of tables, drink, dance, and visit loved ones. It is an opportunity to be a part of a spectacular event. Getting carried away during moments like this is very easy; that is why it is critical to act responsibly. The drinking and partying can make for a great deal of fun, but do not put anyone's life at risk. Do not get behind the wheel if you have been drinking! Do not drink and drive!
The Live Music Experienced During an Après Ski
Music can make or break any party or celebration. You are going to find loud music at most ski resorts, bars, and snow slopes. Music often starts around the afternoon and carries on into the night. This can be in the form of DJs, loudspeakers, or a crowd favorite, live music! The music genres played are also very versatile and can most probably be heard all the way from the mountain or ski slopes. Music played can often be related to the ski resort, bar, or location you are in. The music most definitely adds to the atmosphere. You need to experience the music!
Live Music and Après Ski
Most people do prefer experiencing live music. this commonly occurs at a bar after dinner. It mainly consists of cover bands or a guitar artist. After you have spent the day skiing this is extremely relaxing and soothing. Spending your time skiing and listening to live music; what could be better?
How do You Use Après Ski in a Sentence?
Après ski is used in sentences to describe a series of events that are performed. In order to use the term, you would need a way to define apres ski. In a sentence, it can often be used as an adjective. A good example of this is, " We enjoyed the après ski atmosphere at the resort."
How do You Pronounce Après Ski?
One could find it quite challenging to pronounce this French term. It is not an easy word to say; hence, do not feel bad if you are saying it incorrectly. Après ski should be pronounced as æp.reɪˈski or apreɪˈski. If this is still getting the better of you then feel free to say "after ski" or ask if you could get the person a drink. This is something that is understood by most skiers.
What Does Apres All Day Mean?
This term is where the debate of when and how long après ski lasts comes into play. As discussed above, après ski means "after skiing." Many skiers often use après ski to describe their entire day. It is the hours spent after the days' skiing. How long it lasts depends entirely on where you are staying and what kind of skiers you are with. A few skiers believe that it après ski is only up until dinner, whereas others state that it lasts all day. This really does depends on the resorts you are staying at.
Some enjoy getting the skiing done in the early hours of the morning so that they can spend the rest of their days partying. Others take a more serious approach to the actual skiing on the slopes. At the end of the day, it really does come down to what you want. An après all day means that you finish up with the skiing part early in the day and spend the rest of your time experiencing the joyful activities of an après ski.
What Should you Wear to Après Ski?
Ultimately, you can wear whatever you want to. There is no specific dress code. It is common to find skiers in their ski boots, goggles, and ski attire; but, it is also normal to find people in fancy dress attire. Nobody is really bothered by what you are wearing. Everyone is concerned with having a good night. You do not need to worry over what you are wearing. You can work your way around in whatever you feel comfortable in and what you would like to wear. Many skiers start their day in their ski attire so staying in ski clothes is often the easiest. What you wear also depends largely on the weather.
Most days are cold, but there are times when you only need to wear your base layers. One of the best pieces of advice though is to not wear your ski boots. Walking around in these can be quite difficult; it is a good idea to leave this to the slopes. It is recommended to carry knitted sweatshirts or jerseys with you, as you are probably going to find that there is a great deal of snow.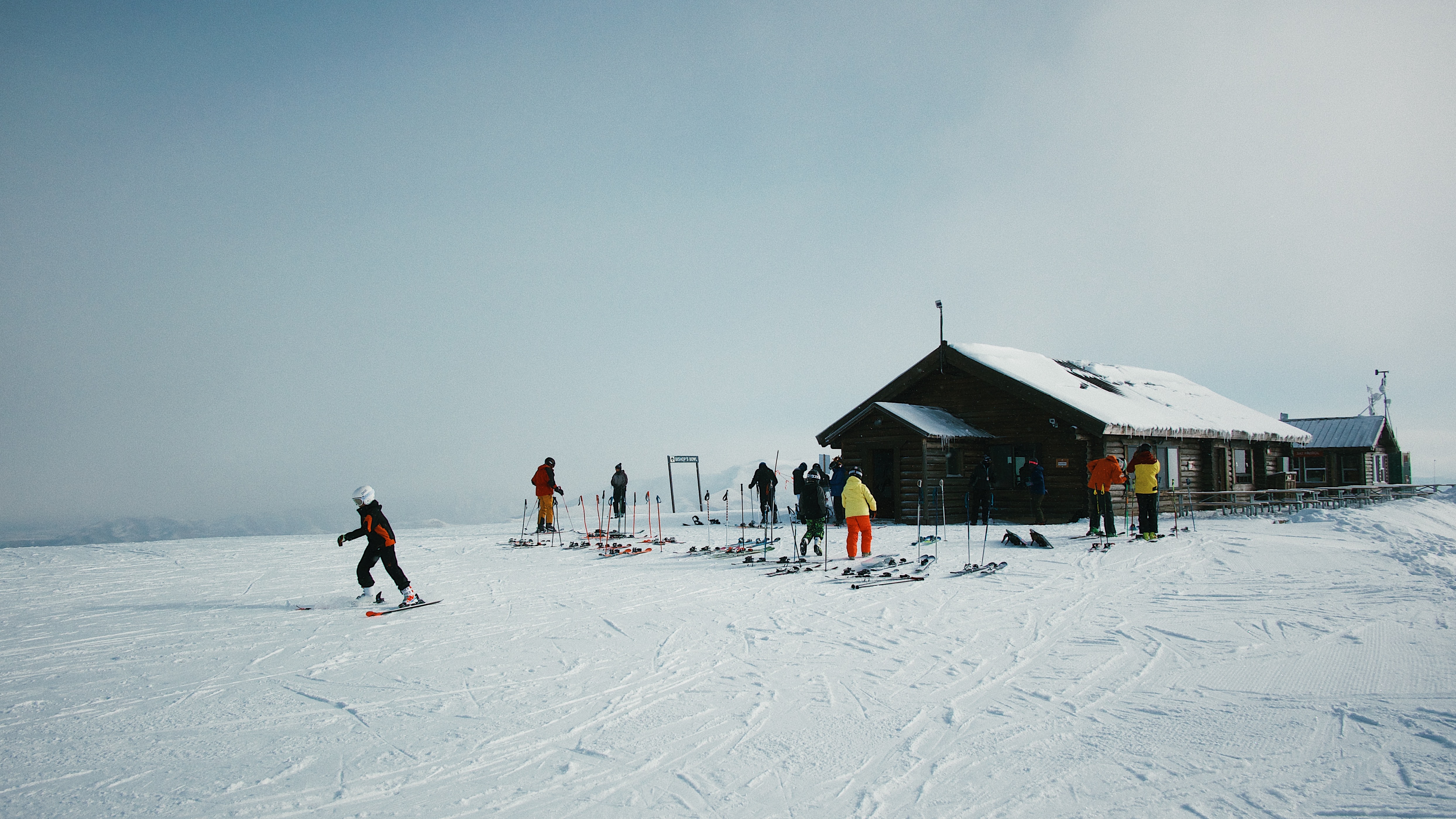 There are times where the sun is out and warmer weather is experienced. During these times, keeping your thicker ski attire on is not the ideal thing to do. If you are not prepared or find that you forgot to pack something, you should be able to get whatever you need at the shops.
Where to Enjoy Après Ski Activities
There are various locations where you can indulge in these extraordinary experiences. The majority of these activities should be available at the resort which you are staying at. Where is apres ski enjoyed the most around the world? There are endless possibilities when it comes to deciding where you would like to visit. The main factor to consider is what mountain slope you would like to make your way to. There are magical places all across the world, each has its' own unique qualities to bring to the table. Finding a ski resort is actually fairly simple. One of the best places to go, which you should all know about, is St Anton.
This is one of the best après ski places to go to. Whether you are planning to enjoy the day or night, you could have a great experience over here. It is even better than the pictures. The way that they manage to perfectly integrate the beauty of the mountain slopes along with the bars and clubs, makes for a perfect holiday. There are a variety of different places to choose from. You could most definitely have the best day of your life at St Anton. If you like the adventure and exploring, this would be a really good option. The après ski activities in St Anton are quite big and extravagant; therefore, it is not to be missed! You could get exactly what you want at this après ski event.
Après ski scenes are never exactly the same, even when you know what to expect, you can never truly be prepared. These events always change due to various factors. Certain things like the climate, season, area, and what the individual would like all impact the overall trip. There are of course certain things that must always be involved in the festivities. This includes:
The place
Housing facilities
The food
Drinks
Relaxing
The Place
There is so much more to your ski trip than a beautiful mountain view. Make sure that you know the area well so that you know exactly which spots to go to to enjoy the festivities. You want to find a location that has the best ski slopes and après ski areas. Ensure that you get your money's worth.
Housing Facilities
Your lodging area is also important as this is where the majority of the parties and celebrations occur. Make sure that you get a resort that has a good atmosphere. This also ensures that you get to meet people. You are bound to meet some of the best people on these après ski trips, even strangers can become the best of friends.
The Food
Food is a crucial aspect to consider on any holiday. Nothing quite hits the spot like eating some good food after a busy food. Après ski events usually occur before dinner, thus you are most likely to get finger foods or snacks. There are plenty of delicious foods that you get to indulge in during this period.
Drinks
Nothing says celebration quite like when you get a few drinks. Beers, wine, cocktails, and even hot toddy's are all common drinks when it comes to an après ski celebration. Shots also tend to make quite a regular appearance. This also ties in with the partying scene, which is discussed above.
Relaxing
Hot springs and spas are things that you can also look forward to if you would like a more lowkey and relaxed vibe for your holiday. You get these options at many ski destinations. These are great experiences if you would like to get cozy after you spent the day skiing. Different people relax in different ways. You could find that while some consider a party as relaxing, others would prefer to spend the night in. We all let loose in various ways. That is the beauty of being at a diverse resort; it caters for everyone's preferences.
Après-ciate the Snow Slopes
We have only hit the surface of discussing an apres-ski party. There are so many joyous activities to indulge in. You are bound to have a good day, if not the best if you engage in ski slopes on the mountain and the fun after activities. You should look forward to your next ski trip as there are plenty of different things to do; you could surely end up ticking a few things off your bucket list. If you are planning on going on your first ski trip anytime soon, it most probably is not going to be your last due to après ski. There are multiple well-known locations where the après ski events are fantastic! It is great whether you would like to go to a bar, relax by a pool, enjoy the view of a mountain, or hit the ski slopes. There is never a dull day a ski is involved.