Best All Inclusive Ski Resorts in the US
There's nothing like a great vacation to recharge your spirit and open your mind to wonderful new experiences. And when you return to work, you'll have fun and hilarious stories to entertain your co-workers. But before you can enjoy yourself for a whole week, you have to decide where to go.
Why Choose All Inclusive Ski Resorts?
A few people in the travel industry say all-inclusive resorts are a waste of time and a huge cash grab. However, I disagree. Vacationing is hard enough, and if you take a ski vacation, you have to lug all of your sporting equipment with you. And if you travel in a large group or with your family, this triple combination could leave you hoping for a vacation from your vacation. So, here are a few reasons why I believe every skier should choose an all-inclusive ski resort.
Reasons Why You Should Choose An All Inclusive Ski Resort
Many people believe that vacationing at an all-inclusive resort is a waste of time and money. Why would you pay for a bunch of different activities that you don't want to do when you can purchase your favorites activities individually? However, this is not the situation for many all-inclusive resorts. Choosing a resort where everything is scheduling done for you can make your vacation less stressful. You don't have to remember anything else other than show up at the right time.
You are not planning out checking out the local culture
Cramming your vacation schedule with activities that you must do is overwhelming. Maybe you just want a vacation where you wake up, eat your breakfast, head to the slopes, eat a great dinner, take a dip in the jacuzzi, and then fall asleep. Sounds like a few great days to me. If you aren't planning on going out beyond the resort, then an all-inclusive resort is the best way for you to take full advantage of your vacation.
Simple and Sweet
Purchasing an all-inclusive package is cheaper than individual meals, drinks, and sightseeing tours by themselves. No matter if you are a single skiing traveler or with a ten-person group, there's almost nothing better than receiving a discount on a full-priced item. The money you save at the all-inclusive resort, you can spend on souvenirs!
Scheduled activities throughout the day
Shuffling back and forth to different venues in order to experience all of the activities you want to try is not only time consuming, but it will cause your energy level to drop so you won't even want to see when you're done. But an all-inclusive package means that all of the activities are available for you to do. Tell your front desk what activities you would like to participate in and show up. That's all you need to do! And if you can't make it, there will be no penalties. Just do your best to make the next one.
You need more than just a Jacuzzi
After a long day of skiing, your muscles are exhausted, and your back feels delicate. Without an all-inclusive ski package, you only have access to a Jacuzzi. In that tiny hot pool, the only thing you can do to loosen up your muscles is to rotate your body in different positions so the jetstream can hit your skin and hopefully give you a little massage. But many ski resorts offer massages and other spa treatments for their guests. So say goodbye to chlorinated jacuzzi water and hello to Swedish massages!
US all inclusive ski resorts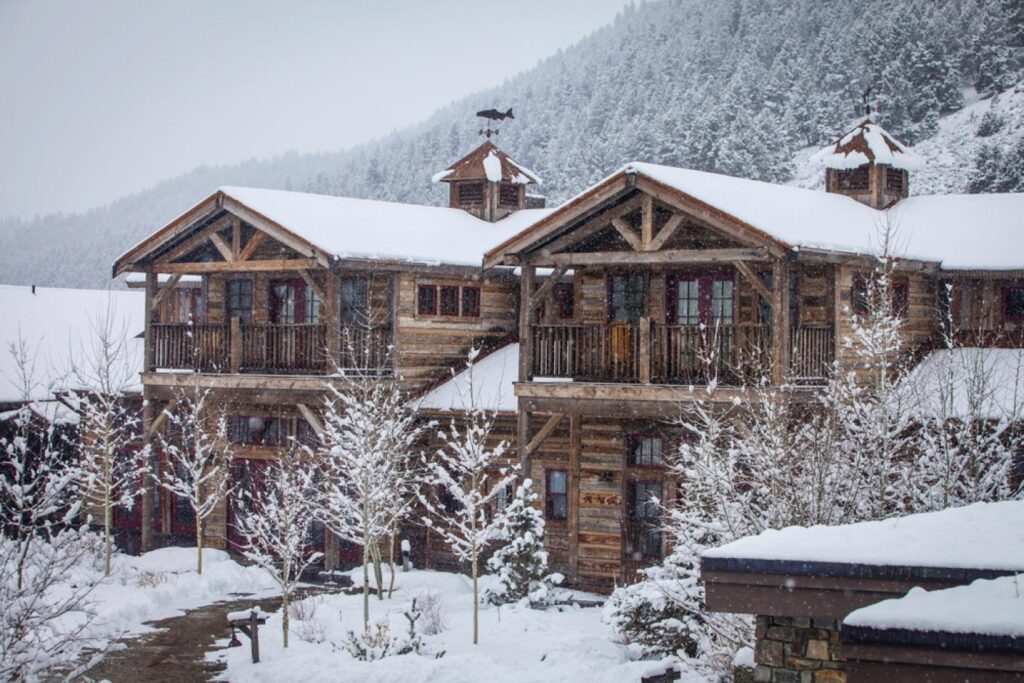 Step out of your modern world into the perfect Midwest hunting cabin and let all of your worries go. In Montana's very heart, you'll find a luxurious yet familiar ranch with absolutely everything you need to rest your mind and forget about stress and life. Not only do you have access to many ski slopes, but you can also ice skate and Fat Tire Bike. When you choose the all-inclusive package, you have access to three different cocktails, so you can drink and dine on hor's d 'oeuvres while in between slopes.
At night, ranch visitors can sit and gaze down upon the valley below as they dine and delicious, all American food that will re-energize them for the day ahead. This ranch also has an array of different body spa treatments, including yoga, a spa, and a fitness center. You can even try their new meditation classes.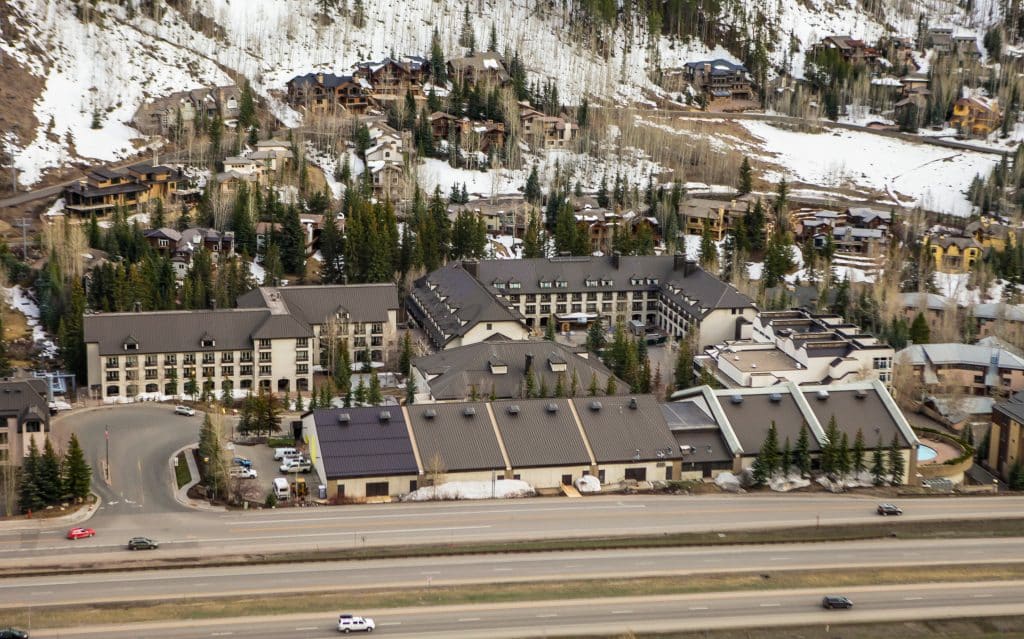 If you're looking for a ski resort that is more luxurious than it is wooden and cozy, the Grand Hyatt Vail is for you. During the winter, this resort has cross country skiing for both private and public groups, and you can also dog sled through the local area. One of Grand Hyatt Vail's best features is that it is a ski-in ski-out resort, so you don't have to travel anywhere separate to enjoy a long day of skiing. At night, kick back with a cocktail and look out on the river that flows just outside the resort. The all-inclusive package offers resort goers a free breakfast, so your day starts the right way. Yes, Colorado is known as one of the best places in the United States to enjoy nature, so you're sure to have a memorable skiing experience in this state.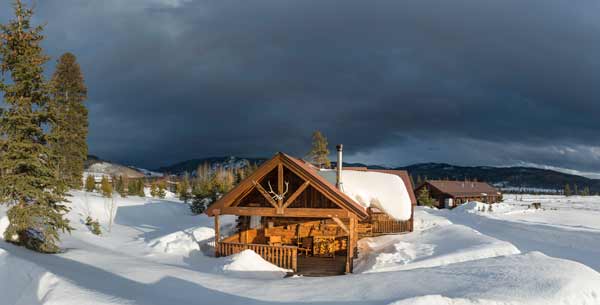 Another Hidden Gem in the wild state of Colorado, this Guest Ranch offers a number of fun winter activities to do for both large groups and single Travelers. If you stay at the ranch, you can try fat biking, skiing and snowboarding, ice fishing, sleigh rides, snow tubing, snowshoeing, and a winter horse program that lets you ride alongside an experienced instructor in the snow with cold-weather hardy horses. There's many things to do at the Vista Verde Ranch, you'll need to reserve a few more days beyond your usual vacation days to experience them all. After a long day in the frozen weather, you can put your feet up and relax in The Great Room, where happy hour happens every day, and the atmosphere is fun but calm. If you want to shop in between ski snow activities, head over to the steamboat springs downtown area to shop at all the local stores. The town is so close, you can ski to it!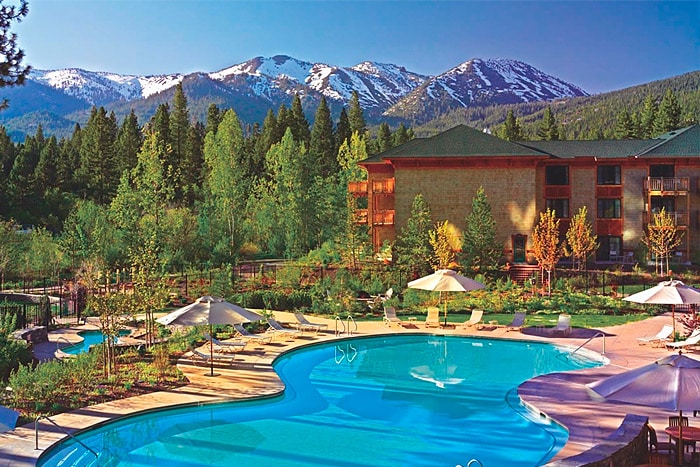 High up in Northern Nevada, outside of Carson City, this ski resort all-inclusive has what you need to unwind and let your stifled spirit free on the slopes. There are quite a few activities during the wintertime, like snowshoe tours and carriage or sleigh rides. Inside the resort, there is a saloon that offers many types of unique and classic cocktails. The lobby is a great place to take a load off while you rest and plan for your next activity. Don't forget the unbelievably luxurious room decor that looks inviting night after night.
Conclusion
Although taking a well-deserved vacation sounds amazing, for many people, it can be quite stressful. So take the stress out of your mind and your vacation and go to an all-inclusive ski resort. These resorts have everything you need, so you don't have to Shuffle between different venues and coordinate schedules constantly. You can just relax, and you get the concierge to help you. I hope my recommendations can help you narrow down a few great vacation spots. But remember, just because it's not summertime doesn't mean you can't get a sunburn! So always be sure to pack up sunblock.
If you are looking for our review on the best Marriott ski resorts click here.