Best All Mountain Ski Poles
All-around skiers need poles that suit the range of terrain they like to ride. A majority of skiers like to purchase equipment they can use day in and day out throughout all areas of the resort. All-mountain ski poles are ideal for this, as they're designed for use on all types of terrain.
All-mountain poles can vary from a standard aluminum construction to high-performance carbon fiber, making them available to skiers of all skill levels. We've rounded up the best of the best all mountain ski poles for a variety of ages and abilities.
K2 Power Composite Ski Poles
The K2 Power Composite pole is an affordable all-mountain pole that offers a lot of value for your money. It's a practical pole, offering a balance between durability and lightweight construction, so it's more performance-oriented than other, basic all-mountain poles without sacrificing longevity. Ergonomic rubber grips and a stylish color scheme add to the benefits of purchasing this all-mountain pole.
Volkl Phantastick Ski Poles
The Volkl Phantastick pole is ranked one of the best ski poles all mountain time and time again. It's a quality pole for a great price that's ready to conquer all areas of the mountain. The Phantastick is one of the most popular poles available right now, because it offers a number of high-performance features for a significantly lower price than other performance models.
The Phantastick is durable enough to endure multiple seasons of use, and it's available in a variety of colors that allow you to express yourself on the mountain. The comfortable, ergonomic grips match the pole color, setting this pole apart from other, more boring all-mountain options.
Swix Techlite Pro Ski Poles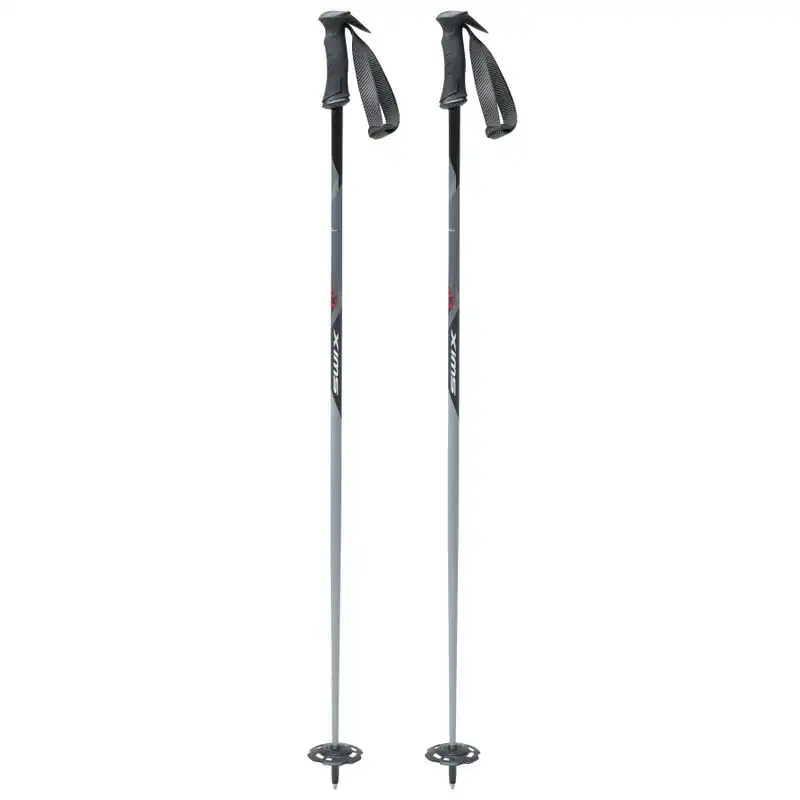 The Swix Techlite Pro is a more high-performance pole for advanced skiers who like to tackle all areas of the mountain, even those with trees and deep powder. It even comes with two interchangeable baskets — one for standard use and one for powder riding.
The DD5 grips, made from dual-density materials, are some of the most comfortable and durable we've found. The additional "Add Tab" helps keep the pole in your hand even when it feels like you're losing touch. This unique addition to the Swix Techlite Pro allows you to keep a looser grip while enjoying more control. This can be essential for keeping your hands warm on more frigid days.
K2 Freeride 16 Ski Poles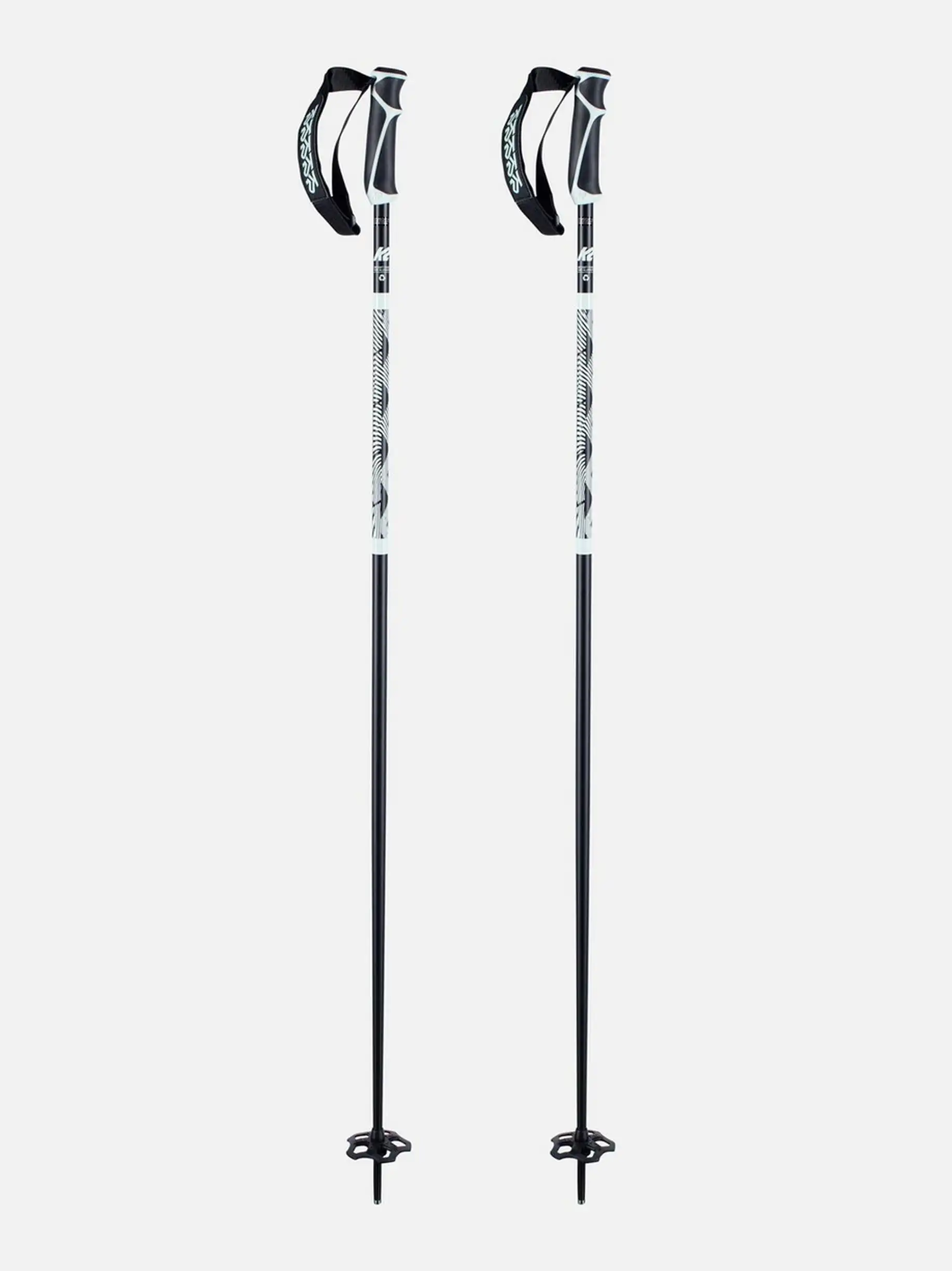 The K2 Freeride 16 is a durable pole that's ready to go anywhere you want to take it, even the terrain park. These poles are made from lightweight 6061 aluminum, which combines a low swing weight with superior durability. The standard size baskets are ideal for all types of terrain, and the smaller grip makes this an excellent pole for younger skiers or those with smaller hands. Available in highlighter orange and hot pink, the Freeride 16 is guaranteed to draw attention or help your friends find you on the mountain.