Best Forums For Skiing Discussion
In any community, some people gather and trade information just for the sake of helping others improve and educating beginners of the mistakes that the advanced people made. And the skiing community is no different. All across the internet, there are different forums for beginning and advanced skiers alike to get together and talk about the different places they've been, and the pros and cons of each skiing method. They also talk about short cuts, techniques that improve skiing skills, and recommendations for specific equipment types. Skiing forums are an invaluable tool and a treasure chest of information that every skier should take advantage of. So what are the best forums for skiing discussion?
The Best Skiing Forums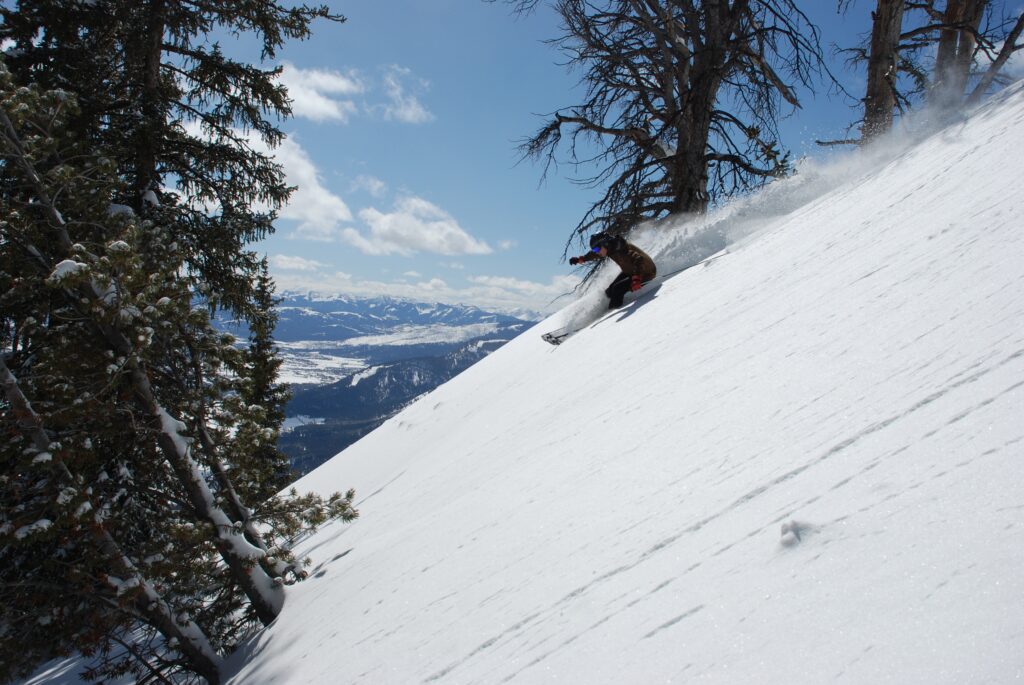 There are many different types of skiing forums worldwide, so I found the best forums that are both active and populated. The mark of a good forum is a free and open discussion of many different topics. The moderators are active and shut down any bullying or harassment, and they also remove posts and replies that are not related to the thread's subject, and the users of the forum are active and friendly.
Reddit is not just a forum for skiing; it is a massive forum site for thousands and thousands of subjects with millions of users. The skiing and snowboarding section of Reddit is very active, with over 800,000 users. And this is not the only or I'm dedicated to skiing, they're also forums related to Backcountry skiing, ski equipment, finding skiing partners, and many other subjects.
PugSki is the number 1 skiing forum on the English side of the internet. Not only does it have an active skiing community who regularly create new threads and post and reply with solid, informative answers, but it also hosts an auction hall where skiers can sell their skiing equipment. The site also has equipment reviews created by real skiers that specialize in their type of skiing. There is also an article section that contains many different article topics like the best places to travel and top scams to watch out for.
If you practice both skiing and snowboarding, then the SnowHead ski forum is the best place for you. They cater to both skiers and snowboarders, and it has an active participation rate. The atmosphere and feel of the site is chill, and there are not many people trying to one-up each other with how much more exclusive or expensive their vacations are. There is a general friendliness throughout the site, which breaks down a major barrier all beginners face.
How to Use A Forum
When you finally decide to register onto a ski forum, there are a few things you need to know. Each skiing for them has its own etiquette and rules. You will have to read these rules when you first sign up to the forum. The rules usually come after choosing your username and filling out your profile details. If you do not read the rules, you are far more likely to violate them when posting a new thread, post, or commenting on an archived post.
After you finish completing your profile and you read the rules, go to the homepage of the skiing forum and look for a section called introductions. As a new person to The Forum, it is common etiquette to introduce yourself. foremost forums, all you need to do is write your name and say pleasantries like "Glad to be here" or "Can't wait to see what I'm going to learn." But you can add additional details, like how long you've been skiing, your favorite types of skiing, the common places that you practice at, and any other personality or family details. Once you have created an introduction post, you will be free to reply to other people's posts and search the forum.
Depending on the type of forums you have signed up to, you may have to build up a number of points or reach a certain level before making your own threads. Also, there may be a level requirement and a point requirement for commenting on intermediate and advanced skiing subjects. One of the reasons for these levels and requirements is to weed out users who do not want to be part of the community and be active contributors. Any forum would be in chaos if new users could comment on any subject. Or open a post that has already been answered, but they just don't want to look through the past archives.
Another reason for points in levels is to prevent beginner skiers who don't want to research repeatedly asking basic questions in the advanced skiing section. While sharing knowledge is good for everyone, repeatedly asking basic questions can stifle active and interesting subjects and posts and deter others from participating in the forum.
To build up points and raise your levels, all you need to do is reply to other people's posts and threads with correct and interesting information. If someone asks an inquiry and you reply with "I don't know," a moderator is likely to remove your answer because it didn't contribute anything. Be sure all of your answers contain some kind of relevant information, so users and moderators alike know that you are serious about contributing.
Conclusion
Forums are a wonderful way to contribute and exchange information, which can help you and any other confused skiers. When using a forum, always be polite and give everyone the benefit of the doubt. The internet is cold and cruel, especially because we are all hidden behind a screen. The words we say to each other online we would most likely not say them at all if the person was standing right in front of us. So, enjoy your time on any of the forms that you sign up to and save any post or reply that is helpful and interesting so you can refer back to it later.