Best Intermediate Ski Poles
Advancing your skills as a skier is extremely gratifying. Your turns are becoming more precise, you're learning to navigate more difficult terrain, and you're starting to feel like your gear doesn't quite match your skill level. This means it's probably time to upgrade from basic beginner ski poles to more advanced ones.
Beginner ski poles are typically extremely affordable. However, the lower price point means they're made with heavier materials and typically do not include any features that will help improve technique. A quality set of intermediate ski poles will offer a quality grip, easy-to-use strap system, and a lightweight design among other, more advanced features. Below, you'll find the best intermediate ski poles for this ski season.
Leki Detect S Ski Poles
Leki Detect S Ski Poles
A solid set of poles for the freeride skier, the Leki Detect S Ski Poles feature a fixed length, Trigger S compatibility and a beefy 16mm alu shaft for extended durability.
Information provided by evo. evo.com.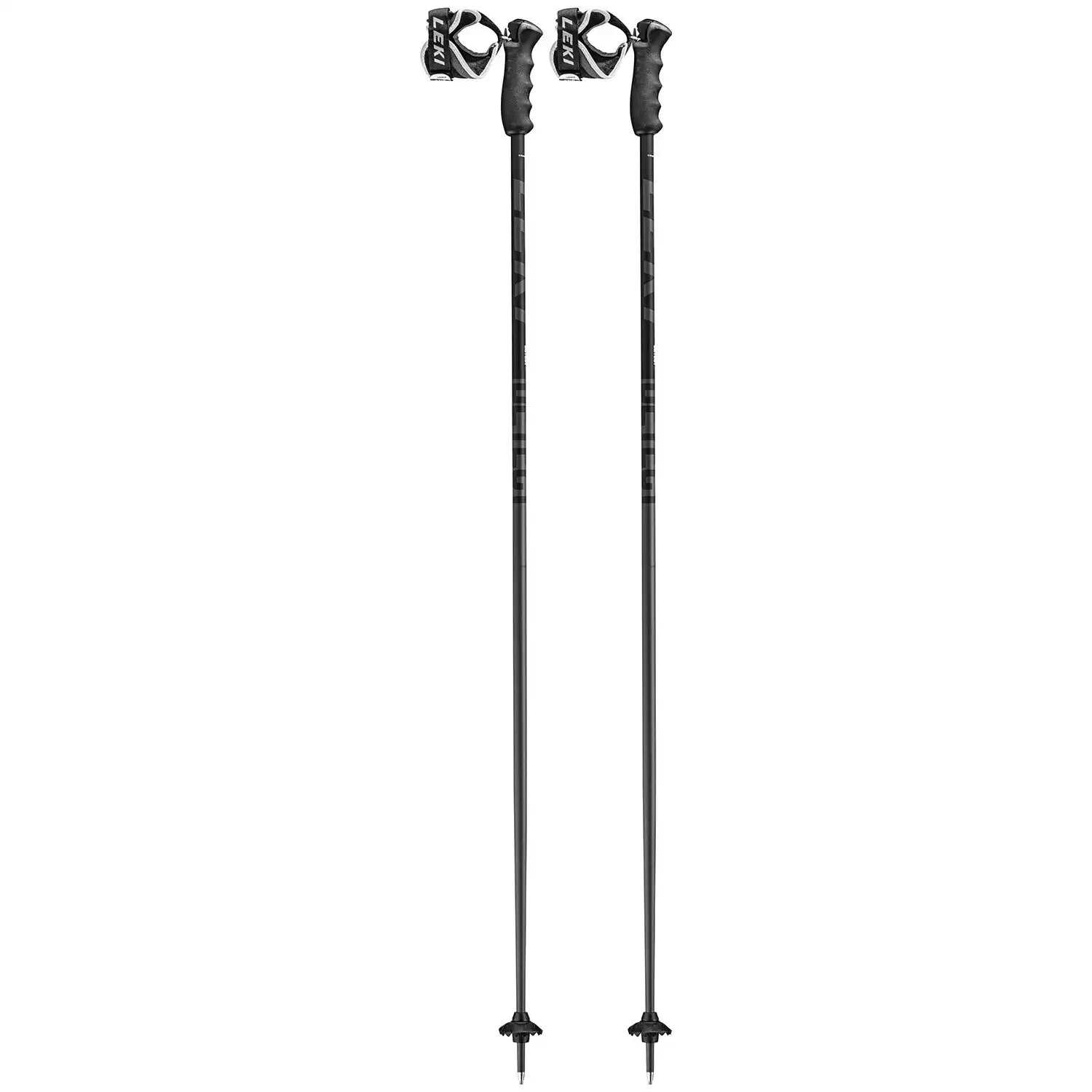 The Leki Detect S is one of the best ski poles for intermediate skiers who like to tackle all areas of the mountain. These are high-quality aluminum poles that are sturdy enough for all-mountain skiing yet lightweight for the typical resort day. They don't feel quite as light as a carbon pole, but in most cases, they'll last much longer.
This Leki intermediate pole also offers an ergonomic grip and unique strap system, which makes it easy to detach the strap from the pole. We've found this especially useful when getting on and off the chairlift. This strap also tends to be safer as others, as it automatically releases when experiencing upward tension. The Leki Detect S offers a lot of advanced features for a fair price.
Line Skis Grip Stick Ski Poles
LINE Skis Grip Stick Pole
Good Grips. The Best Grips. That's what you can expect with the LINE Grip Stick Poles. A lightweight and comfortable feel paired with our Screw It All!™ tips give you a package that is ready rip just as hard as you are.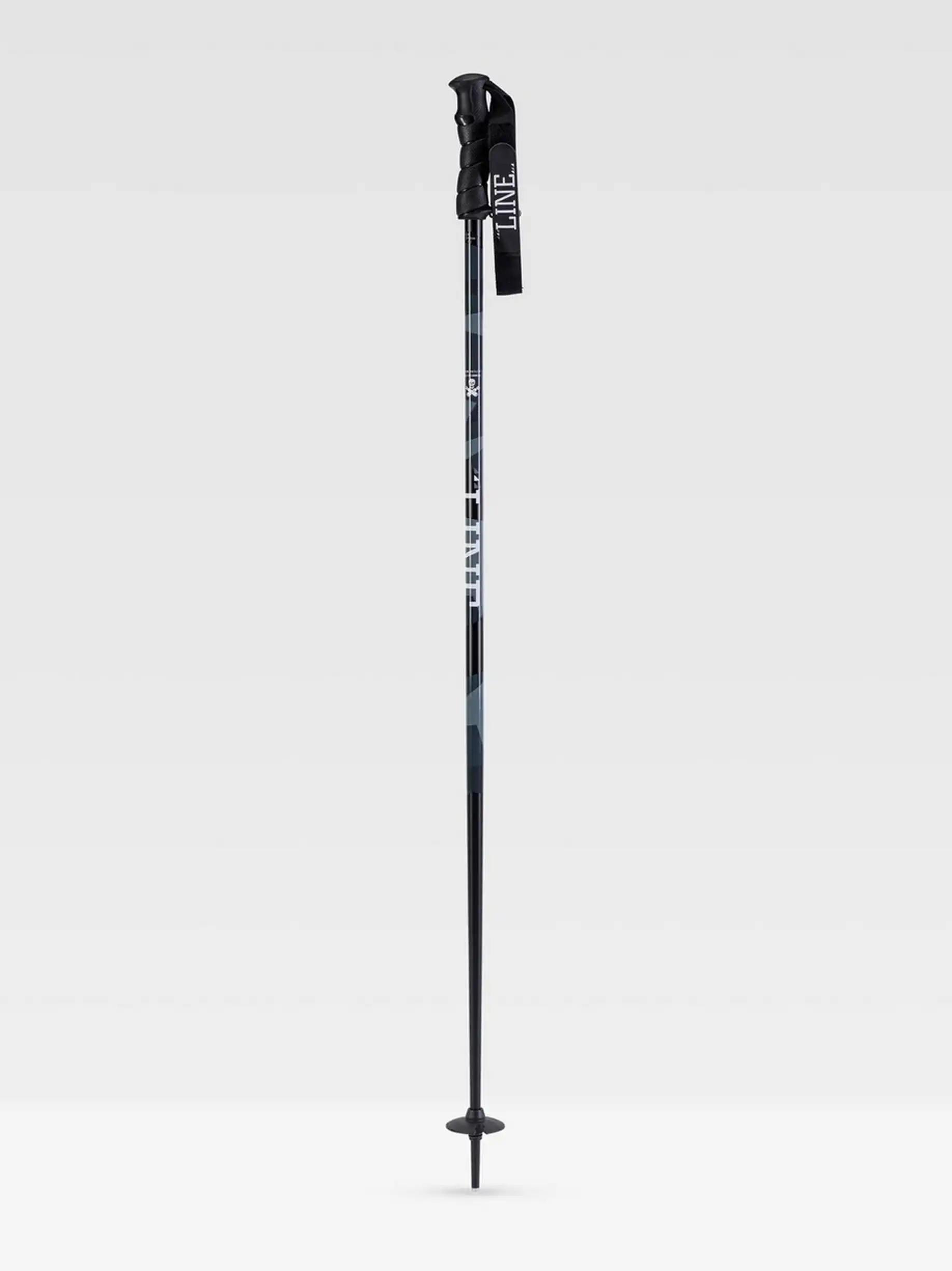 Line is known for offering high-quality ski poles with quality grips. The Grip Stick pole is no different. This model features an ergonomic grip, known as the Snake Grip, that feels as though it was made specifically for your hand. The pole is also made from a quality 6061 aluminum with a carbide tip.
We like that the Grip Stick comes with two baskets that are easy to screw on and off, one for everyday skiing and a larger one for powder days. The Line Skis Grip Stick is an excellent pole for advancing skiers seeking comfort and functionality in all conditions.
Scott Scrapper SRS
Scott Scrapper SRS Ski Pole
Durable and comfortable ski poles ready for whatever happens
Aluminum shaft offers lightweight durability for daily use
Notch grip locks into your hand for effortless hold all day
SRS strap provides peace of mind while you navigate the slopes
Standard baskets keep the weight down, thrive in the resort
Ice tip creates a solid and reliable pole plant on firm snow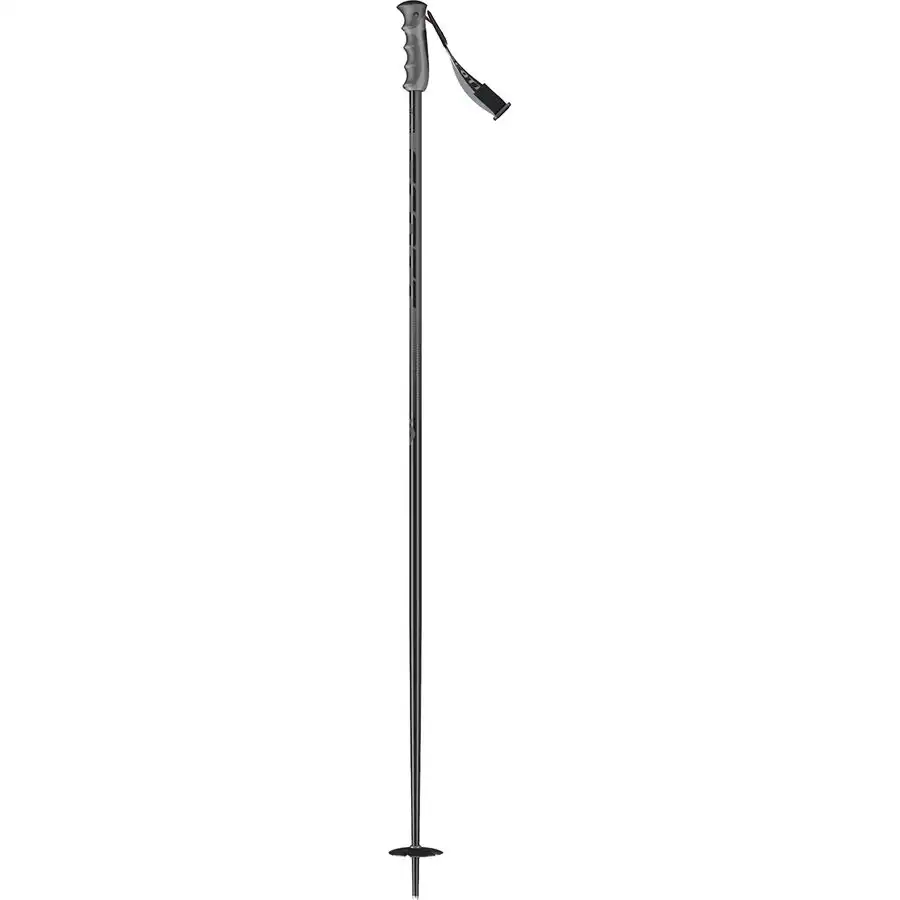 As you become a more aggressive skier, you need a more aggressive pole. The Scott Scrapper SRS is a pole that's built tough for superior durability now that you're conquering more technical terrain. Additionally, this pole features Scott's SRS "Strap Release System," which detaches the strap from the pole if it is under tension from getting caught on a chairlift or other obstacle. This is a safety feature that can save your wrists and arms from injury.
The Scott Scrapper SRS fits in the mid-range category for price, and with it's durable construction, we know you'll get a lot of seasons of use out of it. That's why we think it's an easy and affordable choice for any intermediate skier.