Best Ski Boots for Wide Feet
Picking out the right ski boots for wide feet can be a daunting task, especially for those unfamiliar with the lingo used with ski boots like "last." We have a few bits of advice for you in this article the skiers with wide feet should find helpful. We're not going to be pointing at a pair of Nordica Cruise or X Access and saying, "get those ones." Instead, we're going to walk you through the buying process. Finding a specific boot that's perfect for you and your body, maybe right around the corner.
Looking for the best ski boots for wide calfs instead? Click here.
Do Ski Boots Come in Wide Sizes?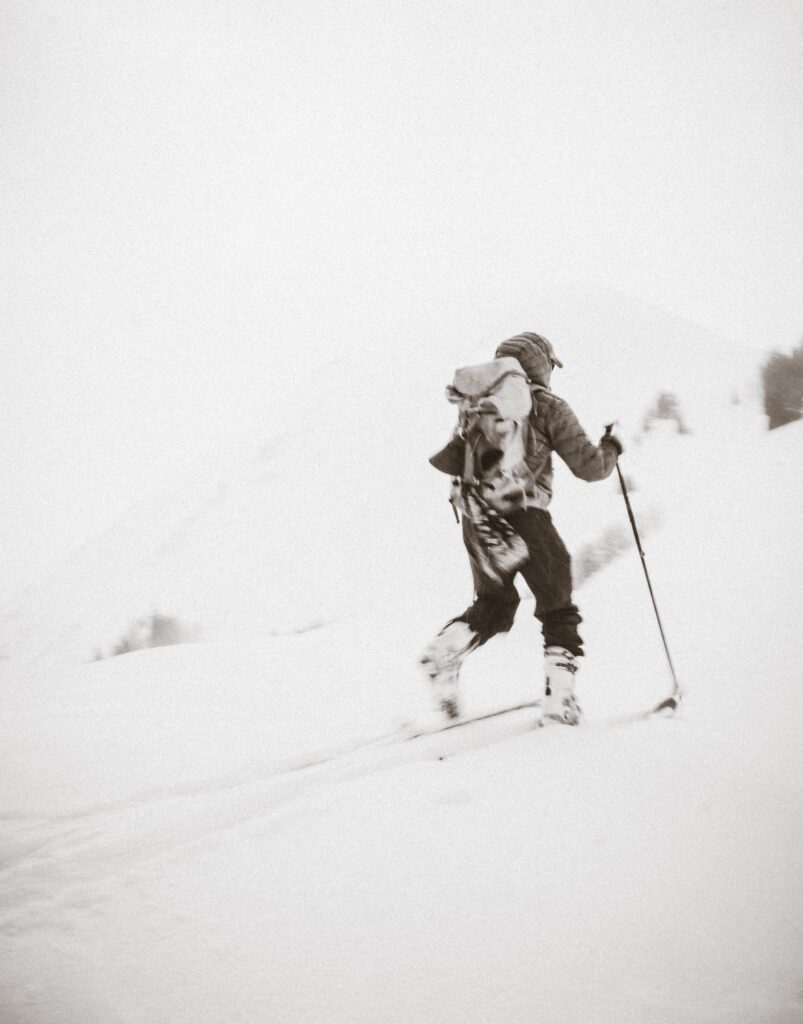 Buying ski boots for the first time can be severe enough for any person. There are a lot more specs to take into consideration than there are for buying a pair of sneakers. You need to make sure that you get it as right as possible, too, as the ski boots are going to be responsible for keeping you safe when you're out on the slopes.
People get confused with width. If you have wide feet, purchasing boots for skiing can be a complicated process.
When you're buying your skiing boot, "last size" refers to the width of the boot at its widest point. Traditionally, the last size of specific boots was limited to type. Racing ski boots and high-performance ski boots were kept narrow, whereas beginner and intermediate skiers got ski boots that were a bit wider. Often, skiers that had wide feet ended up getting a size boot that was too big for them.
Thankfully, that kind of technicality is a thing of the past. Now, all the different boot types are manufactured in a variety of last sizes, and you can even get custom boots made that are specific to your foot shape. This makes it much easier to get the right boots for wide feet.
What is the Most Comfortable Ski Boot?
You can't really point to one brand that produces the most comfortable ski boot for those that are wide footed, but there are contributing factors. Before that, though, it's essential to understand that comfortable ski boots and being comfortable in general is not the same thing.
Talking comfort while skiing, we are referring to all of your equipment fitting you correctly. It's not a measure of actual the relaxing, cozy, comfy comfort that you get from a pair of slippers.
Having said that, one of the main things to take into consideration is the flex of the boot. Flex is an index that references how hard it is to flex the boot forward. It can range from very soft to very stiff.
In the past, skiers didn't have a choice when it came to their ski boot. Both wide foot and narrow foot alike were forced to wear what fit them.
Nowadays, flex is given a lot more consideration when your boot is being fitted. The boot fitter you're working with is going to match the boot to your skill level, weight, height, size, and style.
Long story short, getting a properly fitted ski boot with the right flex is going to be the most comfortable ski boot. There is no super-brand that produces comfortable boots, unfortunately.
Why Do My Feet go Numb in Ski Boots?
Having your feet go numb in ski boots is not all that uncommon, but it is still certainly causing some alarm. That's because, more often than not, your foot going numb is the result of some kind of incompatibility between the boot you're wearing and your foot. This leads to your nerves being compressed by the boot, which, if left unchecked, is going to cause severe damage to your foot.
On the contrary to what most people might think when your feet go numb in ski boots, it's often because the boot is too big. When trying to wear a ski boot that is too wide or big, people tend to make the instep buckle far too tight. This is what compresses the tip foot, causing the loss of circulation.
The simplest solution to this is to not buckle up your boots too tight. If you do experience numbing, and it doesn't stop after doing this, make sure that you waste no time in going to see a professional about it.
Should You Size Up or Down in Ski Boots?
The sizing of your ski boot is vital for a number of reasons. It's not just to get a comfortable fit, but it's too keep you and your body safe while you're out skiing. Even advanced skiers have to put considerable thought into what the best ski boots for them are.
Don't take any shortcuts in sizing, and don't settle on a boot that's not perfect. As a beginner, you want to be getting a boot that is as close to your actual foot size as possible. There isn't going to be any sizing up or sizing down. What you need to remember is that as you break the boot in, all of the paddings on the inside of the boot is going to compress and shape to your foot, giving you more room. If you're unsure about all of this, you need to go to an expert boot fitter and let them do the work for you.
If you are more of an intermediate skier, then you want to get a ski boot as close to your standard size as possible. However, you also have the option of sizing down ever so slightly, in which case you need to be getting a stiffer flex.
For advanced skiers that know what they're doing, these guys have the liberty of actually sizing down their ski boots regardless of how wide they are. You're going to find that expert skiers get a smaller shell size. This allows them to get an extremely precise and responsive fit and is usually accompanied by a stiff flex. If you are downsizing, you're going to want to be working with a skilled boot fitter in order to make sure that it all goes correctly.
How Do I Pick Out Ski Boots?
Like we said at the start, we're not just going to tell you to "get these Nordica Cruise or X Access boots. No, [icking out ski boots for the first time is much tougher than that, even if you're taking the time to research like you are now. However, there are a few things that you can do to make sure that you get the best ski boots for you.
Shop In-Store
The first tip we have is to, under no circumstance, get your first ski boot pair online. It doesn't matter if you're looking for the best ski boots for wide feet or the best boots that come with a walk mode. The only time that you can make an exception for this is when you have an expert skier guiding you, but even then, you're better off going to a store to get fitted.
Get a Boot Fitter
The next and most important tip we have for first-time ski boot buyers is to invest in a proper boot fitter. Masters of this profession are going to be able to walk you through all the complicated steps that buying a ski boot entails, including if you have a wide foot, what length you need if you need a boot that's got stiff flex or a soft flex, and so on.
Disregard Style
Lastly, don't settle for a non-well fitted pair of men's ski boots just because it looks cool. Sure, you might want to make sure all your equipment matches, but start with the fit and work upwards from there.
Ski Boot Recommendations
While the best skis with boots for you are the ones that fit you properly, we have a few recommendations. There are plenty of other boots and brands out there to take into consideration, like Nordica Cruise and X Access, but these are our personal picks.
These boots are a relatively affordable, soft flex boot that is perfect for beginners interested in downhill skiing. It has a last of 104mm, which is mode than enough even for those with wide feet. This last width is also going to help your circulation, which increases warmth, and makes carving mountain paths more comfortable.
Stepping up a notch from the soft flex, wide last fit of the Rossignols, the Atomic 120s offer intermediate skiers a much more optimized boot, but at a much higher price point. The boot is described as being the best for all-round performance and fit, and we can't really disagree with that. It has a stable and predictable flex that allows for smooth control when you're out, and the last size that can accommodate certain types of wide feet. As far as skis boots go, you can't get better overall performance than these.
Conclusion
Picking the best ski boot for you can be difficult. There are so many different specs to take into consideration, from flex to last, to what to do if you have wide feet, what length you need, what brand you want (like Nordica Cruise) and so on
Remember, though, making sure that the boot fits properly is vital to your safety. Therefore, the biggest tip we could provide you with is to seek out a professional boot fitter. This is who can tell you exactly what flex and last you need, taking all of that confusion away from you.
Other gear reviews
Didn't find what you were looking for here or maybe just looking for more gear? Check out some of our other gear reviews below: