Best Ski or Snowboard Goggles for Kids
Skiing and snowboarding are two of the most rewarding sports that a kid can get into. Not only does it get them out of the house and active, but it can help them develop a love of the great snowy outdoors.
With that, these aren't soccer or tennis. Skiing and snowboarding are extreme sports, even at a kid's level. As such, making sure that your kids are safe on the slope is of the utmost importance.
While there is an enormous amount of safety equipment for kids to wear when they're out enjoying themselves, we're going to talk about what is perhaps the most essential piece. Ski goggles are going to save both you and your child a lifetime of pain. A broken arm can be repaired; lost eyesight cannot.
Before we tell you what to get, we want to teach you what you should be looking out for when browsing the ski equipment aisle of your nearest sports store.
What to Look for When Buying Ski and Snowboard Kid's Goggles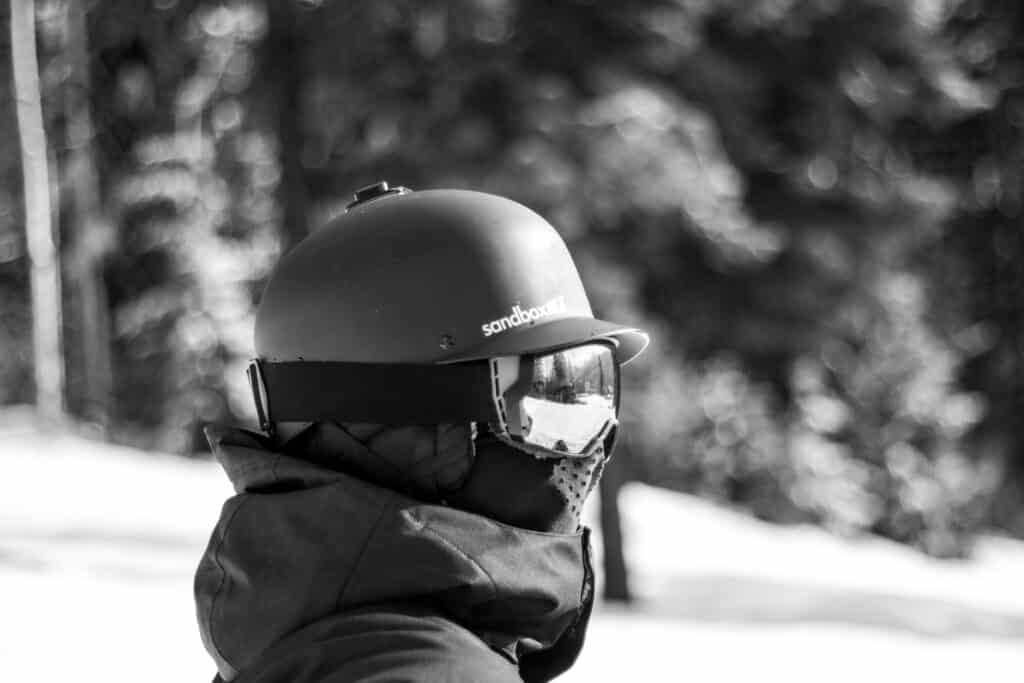 There are main points of consideration that you need to be thinking about when looking for the best snowboard goggles for kids. These points are compatibility, ventilation, lens type, lens tint, and other small features.
Compatibility
Compatibility is all about whether or not the ski goggles are helmet compatible and fit with each other. This is particularly important, as a helmet is the one piece of safety equipment that could be deemed more vital than kids ski goggles, even though both are important. If you get a goggle and helmet set, then you don't have to worry about compatibility between those two. If you don't, you're going to want to make sure that the goggles are helmet compatible with what you picked out.
After that, you're going to want to make sure that the ski goggles fit your kid's face. Try it own it the helmet, too, to make sure that it is comfortable.
If you're unsure about this, don't be afraid to ask a member of staff for some help. It's your kid's safety and enjoyment, after all.
Ventilation
After you make sure that the helmet and goggles are compatible, you should be giving some thought to if the goggles have adequate ventilation. Why do goggles even need ventilation? Well, have you ever worn a pair of glasses on a sunny day, doing exercise, or wearing a mask? If the answer's yes, then you should now all about anti fog.
Anti fog snow goggles are not only going to save you a headache, but the feature can also save your kid's life. When the lens of the goggles fogs up, it disrupts your child's field of vision. When your kid's field of view fogs up, they can't see, and when that happens, they are put in immediate danger. This is why all the best ski goggles for kids have anti fog technology built into them.
Most goggles do have some sort of ventilation and anti fog functionality, but you want to make sure that it is adequate enough to do the job.
Lens Type
After you have ventilation sorted out, then you need to start thinking about the lens. Specifically, what lens to get. There are two main lens types that you can choose from:
Spherical: This is the superior performing lens type, and what you should be looking for when shopping for the best kids ski goggles. This lens has a slight curve horizontally and vertically, which gives it a kind of bubble look. What this does is give the wearer increased field of vision and removes any blindspots from your kids peripherals.
Needless to say, that is an invaluable feature. As well as that, this type of lens is superior for combating the build-up of fog and at providing glare and UV protection. Obviously, this lens is going to cost you more, but if you're looking for the best ski goggles on the market, then you don't have a choice.
Cylindrical: Cylindrical lens types have no vertical curve, just a horizontal one. The lens is also known as a flat lens for that reason. You're not getting all the benefits that we listed with spherical goggles here, but you are getting good protection on a budget.
Lens Tint
Once all of that has been sorted, you want to start thinking about lens tint. Like with sunglasses, the tint or shade of the lens profoundly impacts the effect of the sun on them. When dealing with ski and snowboarding, it's not just the sun that you need to be thinking about, though. The tint that you get is going to directly correlate to the weather conditions.
On sunny days, you're going to be looking for a black, grey, gold, or mirror tinted lens. These are the lens tints that stop sunlight from sliding your kid on the slopes. If it's cloudy or dark out, look for lens tints like blue, rose, or yellow to brighten the effect of what little light there is. There is also a multi-use lens that can be used for all weather conditions, but if you're looking for the best kids ski goggles, you're going to need to get more than one set of lenses.
When it comes to small features on your kids ski goggles, there are a few things to keep in mind. Face foam, for example. If you have a double layer or even triple-layer face foam, the ski goggles are going to sit much more comfortably on your kids face. Obviously, if you have the choice between a triple and double layer, go for the triple. UV protection is another thing to keep in mind. You should be looking out for anti fog, and anti-scratch features, if the goggles have any anti-snow coating, what kind of silicone is on the inner strap, and so on.
The Best Kids Ski Goggles on the Market
The goggles also have dual-density foam. While it's not triple-layered, having a dual-layered face foam is going to help the goggles fit better on your kids face and make them more comfortable. The lens you get in these goggles is excellent quality, too. It's worth noting that there are several different POCito ski goggles. For example, the 90 dollars and up ones have triple-layered foam for a better fit. Regardless of what price point you go with for this make, you're going to be getting market leading quality.
Conclusion
There you have it. Our definitive guide to the best goggles your kids can get for ski or snowboarding.
There is so much to take into consideration when you're shopping for safety equipment for your child. How well of a fit it is, is only scratching the surface.
Regardless of how much ski-related terms and information you have to learn, don't ever skimp out on it. Your kid's vision is essential, and it's up to you to keep them safe when they are out on the slopes.
Other Ski and Snowboard Gear for Kids
If you are looking for more ski or snowboard gear for your kids check out our other articles below covering all the essentials you need for a fun family trip!