Best Skis for Kids to Have Fun
Skiing requires that people have the proper equipment to stay safe and have a good time. Whether your kids are boys or girls, the chances are that they would enjoy getting some skiing in.
If you want to ensure that they have fun, however, you need to get them the right skis. Below is all the information you need to get the most suitable skis for kids, as well as some of the top picks.
Choosing Great Skis for Kids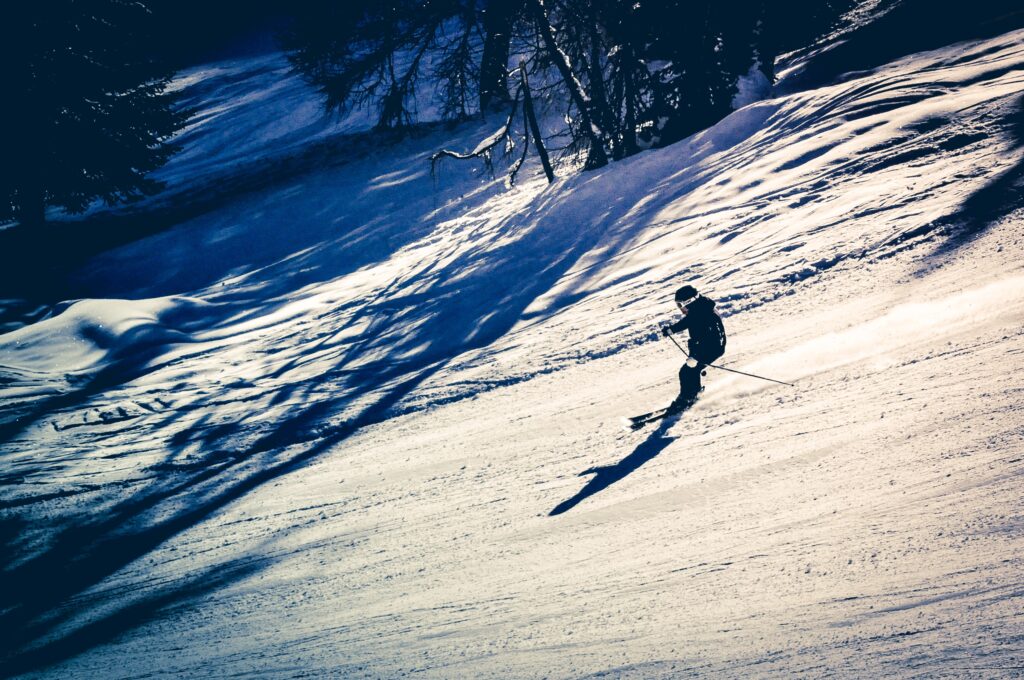 You may be wondering what basis great skis are selected. There are four basic areas that you need to factor in when you consider any ski for your kids. These are as follows:
The size of the skis
The skill level of the child
The ski construction
Is the child a boy or a girl
You likely expected the first three to be present, since these are also factors in choosing adult skis. Nevertheless, the final point is important, since boys and girls don't necessarily find the same skis to be optimal.
Choosing the right size in skis is the first obstacle that you need to get past. Normally, you need only measure the height and weight of the child. These metrics can then be used in tandem with a size chart to make a selection. Note that it's better for heavier kids to ski with longer products. As a rule of thumb, children under five years old should have skis that only vertically reach their armpits from the ground. Once they have passed that age, selecting a ski that reaches the chin is acceptable. Just remember that a longer ski is less maneuverable.
Kids have different skill levels, and these govern the kind of skis that are best for them. A child who is skiing for the first time, they may be better off with shorter skis.
Construction is another important point since you want to ensure that your kids ski with reliable and durable products. Skiing can get dangerous, so safer is always better.
Finally, gender is an important consideration. Boys ski best with some products, while girls ski best with others.
The Best Skis for Boys:
Many skis made that are made for kids tend to be on the weaker side of the spectrum. Sometimes, your child needs a more sturdy option, and this is where the Volkl Wall Junior comes into the mix. The sensor wood core design accounts for additional strength and stability, thanks to its implementation of vertically laminated strips.
Your child needs a bit of room for error as he has his fun on the mountain, and these skis are designed for that. Not only does its Full Rocker Profile allow for better steering, but its Power Shell cap construction provides ample room for forgiveness, thanks to a forgiving design.
Note that you can purchase these skis with bindings or without.
If your child can ski at a more advanced level, then you may want to get him this stellar option. The typical junior ski package doesn't compare here, as there is a greater level of stability and flotation. Note that these skis are made for on-trail action. However, they can handle a bit of off-trail skiing. Power and rebound are present in spades here as the design features a Paulownia and Aspen combination in its authentic wood core.
Additionally, your little one gets to ski with a sweet aesthetic touch, thanks to the beautiful retro design. However, you may need to help him appreciate that artistic touch.
This one was designed for kids who are just getting into the thick of things with skiing. If your child is new to the mountain, and you want a safe pair of skis for him, this is a solid option to help him to improve. Thanks to the EasyFlex technology, these skis are incredibly forgiving for the inevitable mistakes a kid skier may make. This is because the tip and tail areas are softened, which makes for a more accessible ski experience.
Salomon also implements a rocker in the tip and tail, which is the All-Terrain Rocker 2. With this component, the skis are optimized for a smooth turn entry and exit. Finally, your child has ski support and stability, thanks to the monocoque cap construction.
These skis are best suited to frontside use on the mountain, as they have a narrow design, which is for on-trail carving. This design choice makes sense since you don't want a newbie skiing in a less beginner-friendly environment.
This is the first set of kid skis so far that is suitable for any application. Be that as it may, these are only suited for your child, if he is at least at the intermediate level. Once he's there, though, he's in for one fantastic ride with the Blizzard Cochise Team Kids skis on his side. While these aren't adult skis, you should note that they are even used by lightweight teenagers. That should tell you the kind of ski experience your little boy can expect.
The skis feature Blizzard's Flipcore construction, which makes for a more powerful and energetic feeling during skiing. Thanks to the rocker in the tip and tail, there is a ton of floatation when things begin to get deep. The presence of Dura-Tec is also a bonus since it means fewer scratches and chips on the edge of the skis. Kids can be very aggressive, so it's always good for their skis to feature sturdy construction to stand up to them.
This is more of a park ski option, though it can be used to significant effect to take on the front side of a mountain. Armada designed these skis for beginners to help them learn, and get used to the skiing experience. Skis for kids tend to benefit from increased strength, and this design is one that achieves that through its use of different grades of wood.
The Pop-Lite core uses lightweight wood, which runs from the ski tip to its tail. Then, there is denser and harder wood placed in horizontal laminates for more significant snap and strength. There is also the cap construction, which adds a layer of forgiveness, which is one thing that lighter skiers benefit from.
The Best Skis for Girls:
Whether your child is a beginner or she has been at it for a bit, she can use these skis to significant effect. Thanks to the Auto Turn Rocker, your child doesn't need to worry about turning. Turns are all but effortless at both the entry and exit points, and this is complemented by a camber underfoot for better grip. This is an excellent design choice as it can help your child, as she learns more about the skiing discipline.
The skis are lightweight, and the RossiToop construction makes for an excellent allowance for mistakes. Additionally, the skis boast a composite core, as well as adjustable bindings to accommodate any size boot. Can you imagine having to consistently re-drill bindings on the skis for her growing feet?
Armada has the rights reserved for these, just like it does with the ARV for boys, which was discussed above. This design is intended for the frontside ski experience, as it is suited for on-trail use. If your child is a little girl or a lightweight teen/tween, she can comfortably use these skis for a great time.
Both beginners and intermediate skiers are welcome, and the focus of the build is on comfort, as opposed to power. The Pop-Lite core makes a return here with its combination of lightweight wood, with horizontal laminates of harder wood. As far as skis for kids go, these fall under the forgiving category, which makes them excellent learning tools for your child.
Whether your child is at the beginner, intermediate, or advanced level, she can ski with this design for a fulfilling experience. This is another one of those designs that can be taken both on and off-trail. Note, however, that is better suited for on-trail applications.
Its Densolite core and full cap design make for a smooth ride, as it grants immense stability, minimal vibration, a high degree of control, and much forgiveness. The tip and tail feature an AMT Rocker design, which means that turn entry and exit require no worry.
Here is another ski offering from Blizzard that is suited to beginners and intermediate skiers. This product is one that your child can use to impressive effect, as she learns to ski. The biggest reason for this is the sheer level of error forgiveness that is present in the ski experience. There is a composite design, which provides a lightweight experience, and it also improves the handling.
You always want a product that is going to keep your little one on her feet during your ski trip, and this is a great option to do that. Note that the design is meant for on-trail action, which shouldn't be a problem since it is better suited to beginners. You don't want to take a learning child out of her depth by having her ski off-trail.
The final option on the list is another entry from K2. It is suited for girls who are at the intermediate or advanced level. It's best suited for a frontside experience, and it provides a more robust and stiffer feel than many other options at the junior level. This difference is attributed to the full-length Aspen core, which allows your child to ski her heart out with power and stability.
The ski experience is further enhanced by an all-terrain rocker and a camber underfoot. This combination means that she can ski with a fantastic grip and the ability to enter and exit turns efficiently.
Ensure You Choose from This List
The list above explored the best skis for kids under both the male and female categories. The first order of business is to pick out skis, and you must consider a few things as you do so. These include the size of the skis, the child's skill level, the ski construction, and the child's gender. You can use the child's age, height, and weight to size the skis. The skill level bit is self-explanatory, as it the gender bit.
The construction, however, does demand a little bit of extra focus. The design determines the best place to use the skis, the level of forgiveness, and the level of control afforded to the child. You always want to ensure that kids are upright as much as possible during the experience since it contributes to greater confidence. A more confident child is way more likely to get into the swing of things faster.
Finally, ensure that children have the appropriate equipment before they head down the mountain. For example, ski boots, a helmet, and the necessary padding all fall under this category. You can never be too safe here, and all of this safety equipment compliments a stellar set of skis, such as the ones discussed above.
While the skis presented are all excellent options, you need to pay attention when you make your selection. As you contemplate your purchase, you may notice that all the skis have tidbits of information that contain various recommendations. The onus is on you to pay keen attention to these so that your kids don't have nightmarish experiences on the mountain.
The terrain recommendation is an important consideration. Frontside skis, for example, are made to tackle on-trail applications. Using such a ski for a consistent off-trail experience can be a dangerous decision.
Once you bear all this in mind, then everything should be perfectly fine. Have a happy ski trip!
Other Ski and Snowboard Gear for Kids
If you are looking for more ski or snowboard gear for your kids check out our other articles below covering all the essentials you need for a fun family trip!