Chamonix Snowboard Review
Best Chamonix Men's Snowboard
Chamonix Caden Mens Snowboard Sz 152cm

Best Chamonix Men's Snowboard
Chamonix Caden Mens Snowboard Sz 152cm

Chamonix Snowboard Company
The Chamonix brand manufactures snowboards and other snow-boarding accessories. It's a little different than other brands because it wants them to be reasonably priced while still offering unique and pretty designs.
There are a variety of models available to help you ride down the slope with grace and style. You can find extruded and sintered ones, as well as various flex ratings and different features.
Chamonix snowboard reviews are designed to help you learn about the different options, reasons to buy them, and answer questions you might have.
Chamonix Snowboard Pricing
As a newer brand on the market, Chamonix has taken the world by storm. The company believes in providing excellent quality while not overcharging. Unlike other snowboarding brands, this one is affordable and readily available to the people who are enthusiastic about snow-boarding.
Many other snowboard brands provide decent snowboards, but they cost well over $400 to have the features you want. With the Chamonix collection, you can find the topmost models that are much less. If you are on a tight budget and still want to snowboard, this might be the right choice.
Men's Chamonix Snowboards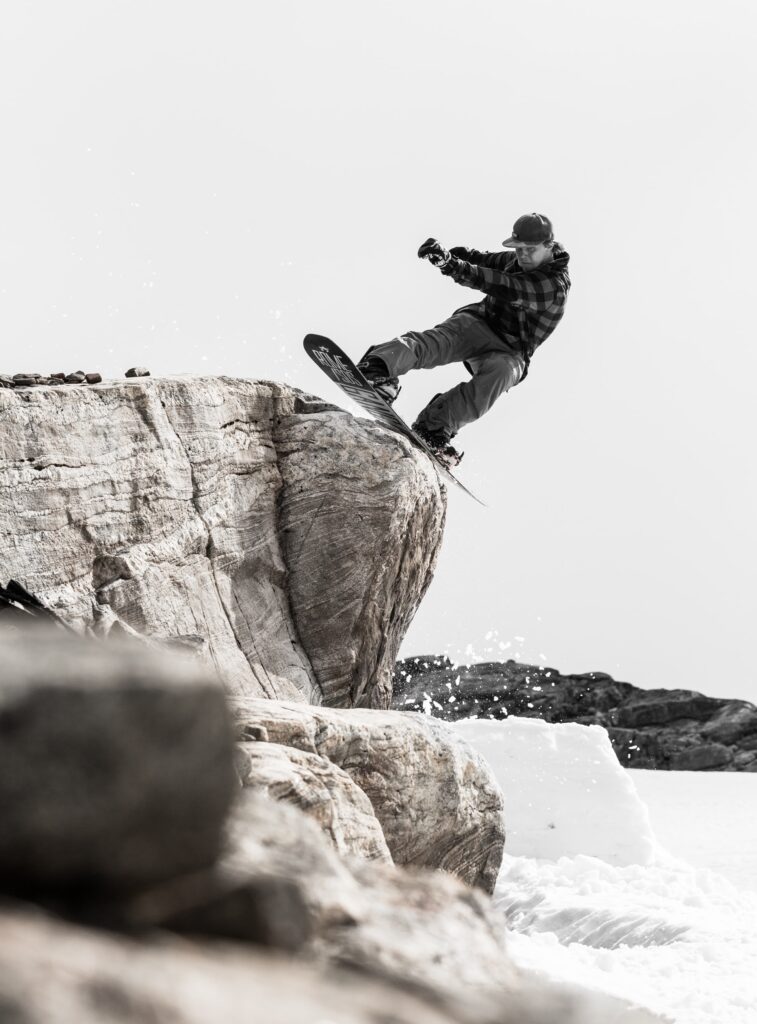 We reviewed 7 different men's snowboards in the Chamonix collection. This means that you have a variety of options to meet your needs. Continue reading the Chamonix snowboards review to find out about each style.
Do you want to learn new tricks on your snowboard? If so, the Chamonix Caden model might help. It's been crafted to have no camber profile at all. Therefore, you have a catch-free edge, which is suitable for riders of any level. The ABS sidewall is durable and keeps the deck underfoot while giving you more edge hold during the turns. With a directional twin shape and a poplar core, you're going to take the ride to the next style. We think you would like the extruded base with the 5/10 flex rating.
No products found.
With so many brands of snowboard on the market, it's no wonder that you need a full Chamonix snowboard review to discuss everything this one offers. Chamonix in France often refers to the Chemin, also known as path. This name is well suited because it can carve paths for each rider, regardless of experience. You can use this board in deep snow.
The directionally-shaped board has a camber profile with an arched or convex shape. The horizontal board pushes its nose from above the snow. If you ride the tail of it, the board sinks while the nose stays up.
You should be aware that it's stiffer than an average board with a flex rating of about 8/10 or 9/10. The core profile makes it stiffer so that the board is consistently thick. Plus, the sintered base rides straight and stiff, making it tricky to be on the edge. If you prefer straight-lining the hill and riding fast in deep powder, this might be the board for you.
No products found.
Many of the Chamonix reviews out there don't talk about the Route model and its counterparts. If you're looking for a brand with a low price, consider the Route. It has an oversized shovel-style nose with a tapered and inverted tail. Therefore, it is going to throw up snow. The camber profile also has directional shape, so it rides on and off the piste very easily. Those who want a powder-board quiver have finally found it. Plus, you have a 6/10 flex rating with a sintered base.
No products found.
The SL version comes with the same features as the original, but its construction is upgraded. There's a poplar and paulownia core and a more versatile shape. With the carbon fiber sheeting, it's more responsive than ever.
No products found.
When you want to make the most out of performance on the mountain, you need this model. Chamonix Dolent lets you edge the turns, duck fences, and even spray skiers. The twin shape with the directional board makes your day boarding a true experience. You get an easier ride through deep snow, whether it's hardpacked or groomed.
The camber profile offers great power, edge hold, and unmatched energy. Plus, it is quite stiff with a flex rating of 8/10.
No products found.
If you like to slide through deep powder, flip around dense lines of trees, and do your own thing, Chamonix Motivon can help you. You get a deck with a smooth transition, giving you the ability to navigate through any conditions.
Since it's a directional shape and has a slight tail taper, it's going to sink deeply into the snow and give you the feeling you desire. Those who would like the accelerate with their rides has the answer with Motivon. With a flex rating of 8 and a strong edge, hold, you are going to like what you can do with this one.
No products found.
Many other brands of snowboards make you work hard to get where you want to be. This Chamonix snowboards review wants you to get the most appropriate model. Cornu might be a top choice for people who like to use different riding styles. If you don't fear the conditions you see before you, it's important to have a board that lets you go your own way. With the Gullwing camber profile, there is a reverse camber between the feet with regular zones underneath your feet. Therefore, you get a stronger edge hold with a low flex rating (5/10).
There are five different sizes available, and those with larger feet can still be comfortable.
Women's Chamonix Snowboards
No products found.
The Chavanne is also part of the Chamonix brand and is a minimal snowboard for women. The directional shape features no camber profile, similar to that of the Miage.
It's also very versatile so that you can ascend your position in style while at the park. With many different sizes available, you have what you need to feel comfortable. Plus, you are going to enjoy the extruded base with a 5/10 flex rating.
No products found.
You can find four different sizes available in the Chamonix Voza model, and they all have unique patterns. This board gives you a steady underfoot, so you feel comfortable all day on the snow. With a reverse camber, you can turn easily on the edges. Reach higher ground and slide down to the bottom smoothly.
No products found.
If you're looking for something a little different, now is the time to check out Sailing Nature. Chamonix made it for women who want to explore on the mountain. The twin shape features a hybrid camber and rocker for forgiveness and flex. Whether you're a beginner or pro, you are going to enjoy the extruded base and the 4/10 flex rating.
No products found.
Chamonix Tuna Drops features artwork by Daniela Garreton. You can make a splash in the snow now because it has a zero camber profile making it flat throughout. However, there is a little rise in the tips and tails to make it easy to cruise. This is a go-to snowboard for anyone who likes to ride with superb performance. Its flex rating is 4/10, and it has an extruded base.
Kid's Chamonix Snowboards
Parents shouldn't have all the fun. We wanted to discuss briefly the special collection for children. Park rippers who are brand new to the slopes are going to enjoy learning on these snowboards.
No products found.
When it comes to picking a snowboard, the Chamonix Cornu brand might be the right one. It's highly versatile and is an all-mountain design. There's a flattop camber profile, keeping your child's weight distributed evenly. With many different sizes available, you can find something that meets your needs. Spend all day on the snow with your family.
No products found.
Let your child rule the slopes with the Chamonix El Tigre for kids. This one is great because it has a twin shape and is ideal for all types of riders. The soft flex rating and poplar core make it suitable for park rides. Plus, the hybrid camber profile allows your child to turn with confidence. This board is going to give you an exciting ride.
No products found.
The Chamonix Lognan Jr. is available in three different sizes and works well for beginners and more experienced children. With the catch-free edge, your child can grow and learn this exciting hobby. Of course, there isn't a love of movement, which is great for this board.
No products found.
With the Chamonix Caden Jr. board, it's almost exactly the same as the adult's version. You can fly through snow, and there are three different sizes available. Plus, the price is excellent.
No products found.
The Chamonix Caden Little is similar to the original, but it offers a few new tricks. There's no camber profile, so it's suitable for those who haven't ridden before. Snowboards should always look similar to this.
Reasons to Buy Chamonix Snowboards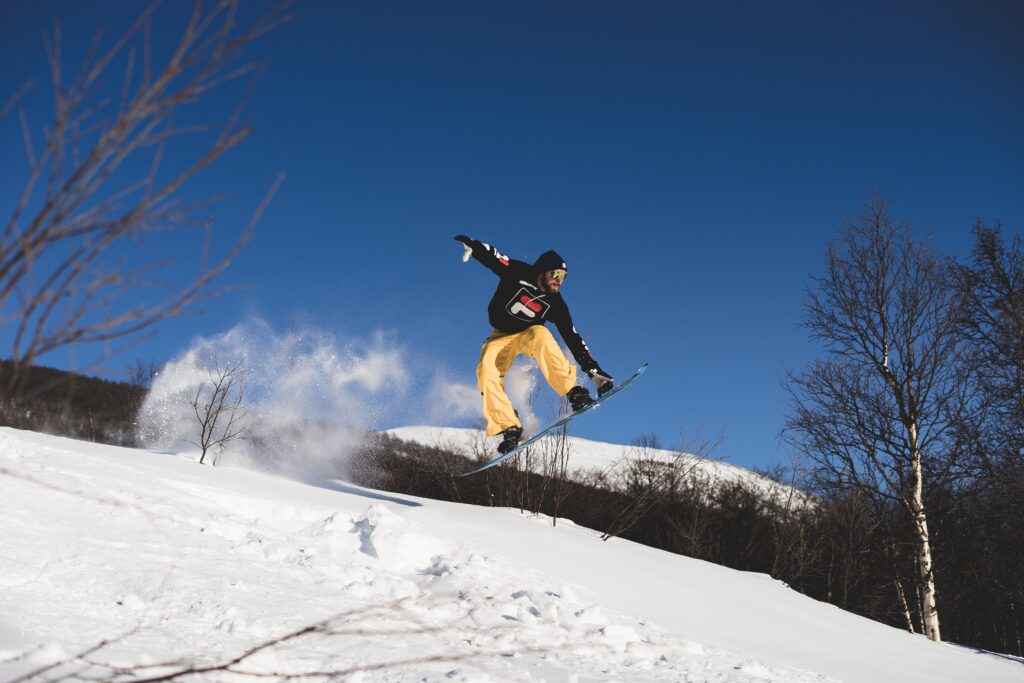 It's important to know why you should buy a Chamonix snowboard.
Affordability
The price is always low with the Chamonix brand. Snowboards should be inexpensive so that more people can enjoy them.
Multiple Options
There are many available options from which to choose. With so many models for men, women, and children, you are going to find snowboards that work for the whole family. Pick one of the sizes available and start flying through the snow.
Excellent Designs
Most people don't consider the available designs, but that is what makes the Chamonix option so fun. Snowboard brands often focus less on appearances, but you want something that looks amazing. Pick one that stands apart from the crowd and pound the snow all season long.
Reasons to Avoid Chamonix Snowboards
Chamonix is a newer option on the market, so many people worry about durability. Snowboards are available from many manufacturers, and they have plenty of testimonials. This one doesn't, but as far as snowboards are concerned, we think it is an excellent option and is going to fly through the snow and give you what you want.
FAQs
Is Chamonix a Good Snowboard?
Chamonix is a newer brand, which just hit the markets. The company wants to provide high-quality boards at reasonable prices. While other snowboard brands are more expensive, this one is not. Those who enjoy snowboarding but don't have a high-end budget can still get an amazing board with the Chamonix brand. Therefore, yes, it is a good snowboard, and there are many options from which to choose.
Are Nidecker Snowboards Any Good?
The Nidecker snowboards are a fun board if you're the type who likes to carve turns. However, you also understand camber and its potential drawbacks and are on a tight budget. To answer the question, yes, Nidecker boards are good, but they're considered setback carvers and do have a bit of taper. However, it's not much, so you shouldn't have any issues.
Is Flow Snowboard a Good Brand?
The Flow snowboard has unique bindings and an excellent lineup of available snowboards. You can fly through the snow and have a fun day with one of them.
What Is the Best Snowboard on the Market?
It's hard to pick a single snowboard, but the Chamonix version is suitable and has many different options. You can spend a fun day riding the snow with one of them.
The Company
Chamonix hasn't been around for long, but it focuses on providing excellent products at affordable prices. With so many choices available, you aren't going to want to leave the snow-covered slopes for a while.
Accessories
Bags
Keep your snowboard protected while you're not using it. There are a variety of bags available from the company for the boards and boots.
Boots
On the slopes, you need appropriate boots to wear with the board. It's important that they stay snug while you're flying on the snow. You can find many boot options from the company.
Bindings
Appropriate bindings can make or break your day playing in the snow. Make sure you've got ones that fit with your board and provide you with long-lasting comfort.
Conclusion
We hope that you enjoyed this Chamonix snowboarding review. It talks about all of the models suitable for men, women, and children. Of course, we also answer a few pressing questions to ensure that you have the information you require. If you found it helpful, you may want to go online to the Chamonix company website and search for your next board.