Going On Your First Ski Trip? Here's How Much You Should Plan To Spend
So you're going on your very first ski trip? How exciting! The world is your oyster, so go ski wherever you want… I mean wherever your wallet can take you. Unfortunately, like everything else in the world, you need to plan a ski trip that won't break your budget and drain your savings. But if this is the first ski trip you're going on, you don't really know how much it should cost, do you? The many factors that influence a ski trip and how much a ski trip usually costs is what I will explain in this simple and easy guide.
How Much Does A Ski Trip Cost
First of all, this guide does not factor in the cost of purchasing or renting equipment. It will only cover travel, food, plane tickets, ski lift prices, and a few other things. Factoring in the cost of equipment is difficult as there are many different types of equipment, and each has its own cost depending on the person, their level of skill, and their body type.
How Much Does Skiing Cost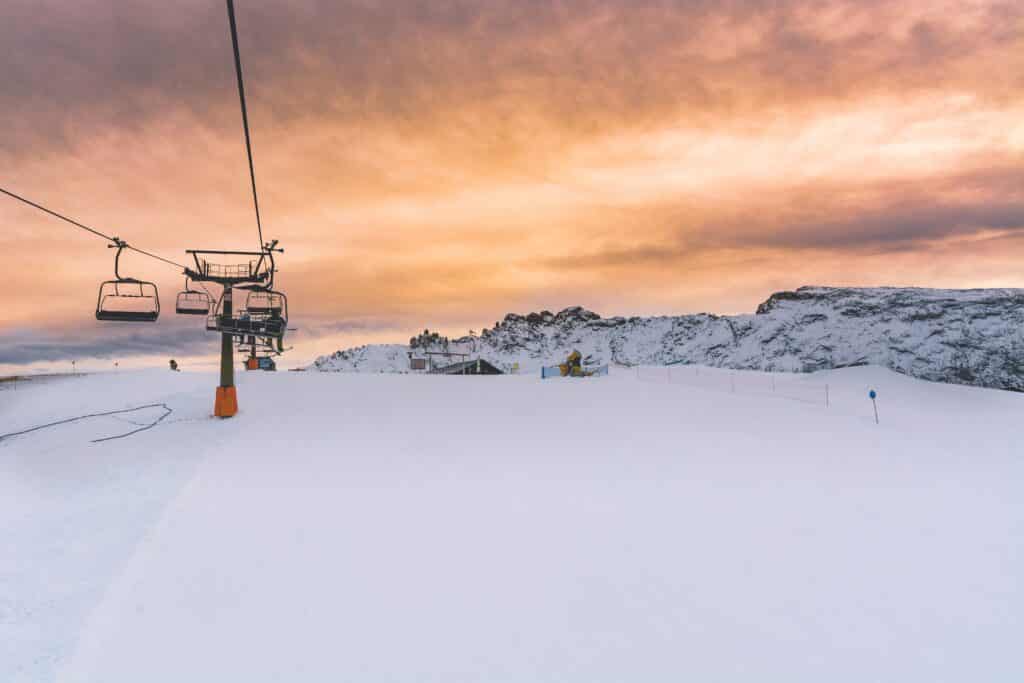 Planning an entire trip and planning a day trip to go skiing is wildly different in cost, time, equipment, and meal planning. If you are only planning to go skiing for the day, all you need to pay for is the gas to and from the ski area, the cost of a one-day pass for a ski lift, and money for food and beverages. A day trip can easily cost less than $100, and most of that money will either go to the ski lift or the gas to drive to and from the slopes. If you go with one or more people, everyone can split the gas costs so the day trip will be even cheaper. A one day pass for most ski lifts cost about $15.
This is assuming you do not have to rent any equipment. The cost of renting certain pieces of equipment will drive up the cost of your day trip, but it may be cheaper if you don't ski often. Spending a large amount of money on equipment you won't use much is a waste.
What Factors Influences The Cost Of A Ski Trip
Number Of People
Costs can be split when two more people go on a trip, but it means sacrificing comfort. Three people booking a single room can cut their room fees by 1/3, they can pitch in for the shuttle to and from the airport, ski lift tickets can be purchased in bulk, meals can also be shared.
Children
Not only do you have to purchase food, drinks, souvenirs, ski lift tickets, rental items for yourself, you also have to provide for your children if they come with you on your ski trip. Another cost that could drive up your ski trip's price even more is if you either bring a babysitter to watch your children or pay a babysitter to watch your children at home while you enjoy your vacation in peace and quiet.
Transportation
Depending on how far you must travel, you ought to be spending hundreds of dollars on a plane or $50 or more dollars on gasoline. Plus, if you take a shuttle or cab from the airport to your hotel, it can cost anywhere from $20 to $50 depending on how far the hotel is. Public transportation will be much cheaper, but you may have to walk and carry your luggage for a bit. Booking a plane seat three or more months in advance will make the tickets far cheaper than if they were booked three weeks before your reservation date.
Foods and drinks
As a general rule, prepared to spend about $20 per meal on vacation. Sure, you can head to McDonald's or 7-11 for every meal to cut down on costs, but where's the fun in that? Going out drinking or booking a restaurant that needs reservations will be more expensive, but going on vacation means splurging and indulging in higher quality events and meals that you don't normally enjoy at home.
Lodging
As we know, the quality of the establishment that you stay at greatly determines the price. For most people, booking a room at a 3-star Resort room for two people will most likely cost them around $150 a night, but a five-star resort can easily cost $600 for a room. Also, a hotel or resort that is ski-in ski-out might be more expensive since it is so convenient. It will also charge locals, people from other hotels who are not staying with them, and its own patron to use the ski lift.
If you are on a ski trip with a group, you can rent a cabin and split the cabin's cost.
Average Ski Trip Cost
So, for a rough estimate of the cost of your first 5-day ski trip, let's set some factors in stone. You'll go to a 3-star hotel for your first ski trip, and it will not be an all-inclusive package. One more person will go as well, and you'll share a double bed room. You will have a daily allowance of $100 for food, drinks, local transportation, and souvenirs. Plane tickets are reserved in advance so it will be cheap, but you'll have to check for a ski bag. You won't leave the US, and you won't rent any equipment.
Spending money: $500
3-star hotel room for you and your companion: $1,500
ski lift ticket per person $40 for four days: $160
Cost of roundtrip planes ticket: $400
Cost of one checked ski bag at airport roundtrip: $100
The cost of a ski trip for one person is $1910, and the total cost of the trip is $3,280. This final calculation does include spending money for both people.
Conclusion
A ski vacation is a wonderful way to experience your love of skiing and enjoy it with family and friends. Although it may be tempting to charge everything on your credit card and pay it off later, suddenly charging around $2,000 on your credit line will have you regretting your trip months down the road. So save your vacation money during the year and have it ready to go when the wintertime comes.