Snowboarding can be a lot of fun both as a recreational activity and at the competitive level, but you need the right gear. If you don't already own one, you need to buy or rent out a snowboard. How much does a snowboard cost? The average snowboard cost is around $400, and this includes soft bindings. The cost of a snowboard depends on several factors such as the quality, whether it is new, and the expertise level. Together with the snowboard and bindings, you also have to consider the other gear you need.
How Much Is a Decent Snowboard?
If you are still learning how to snowboard, there is no need to go all out with an extravagant pro-board. If you are serious about snowboarding, you probably prefer to have your own board rather than renting one out. Keep reading for the average price you can expect to pay.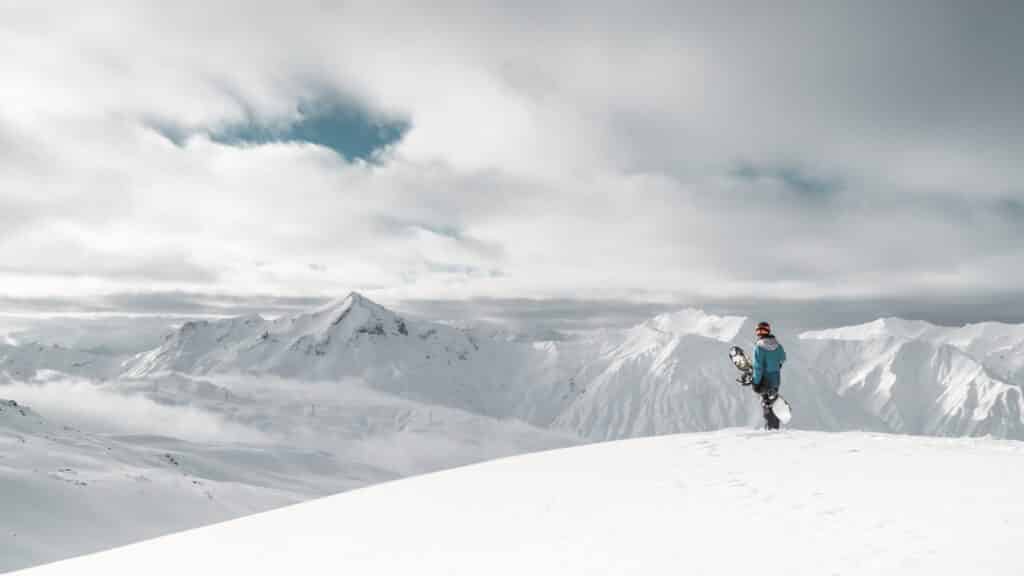 How much to buy a snowboard for entry-level, mid-level, and advance snowboard? You can find a decent snowboard for entry-level and mid-level costing between $250- $450, without bindings. Smaller size ones and snowboards for kids usually cost around $100. 
If you are a more serious snowboarder and require an advanced board for the competitive level or recreational use, you can expect to pay a little more. For advanced and expert level snowboards, the price range is about $500- $1,000, and upwards of that if you want a higher level board. 
How Much Are Snowboard Bindings?
Bindings are also required with your snowboard setup to give you the power, control, and comfort you need to enjoy your ride. When you select bindings, you should match them to your snowboard, snow boots, riding style, and expertise level. You should also think about the terrain that you are going to be snowboarding on. The styles available include all-mountain, freestyle, free-ride, split board, and powder. The two types of bindings are the more common strap bindings and speed-entry bindings. 
How Much Do Snowboard Bindings Cost?
How much do snowboard bindings cost? Most boards do not come with bindings. There are many kinds of bindings available, so you can use the less expensive types to get started if you are a beginner. The snowboard binding cost for this budget range is about $100, while if you want more advanced types, you can aim to spend $200. 
How Much is A Snowboard Without Bindings?
If you buy your snowboard without the bindings, then you are going to need to get these mounted. The cost to mount snowboard bindings is around $20- $60, depending on where you go, how big the snowboarding community is, and if you buy any merchandise from the shop. If you want your bindings removed, you can expect to pay about the same.
Other items you need to snowboard include the boots, which cost anywhere around $200, goggles for about $100, gloves for around $140, and appropriate clothing like a snowboard jacket, pants, and socks.
There is a range of prices for snowboards, bindings, and getting your binding mounted. On top of that, you also need to wear the right gear to keep your face and body protected from the wind and the cold. It's best to shop around and talk to an expert before making your selection.