How to Ease Your Snowboard Boot Pain
Skiers are constantly jealous of the comfortable boots snowboarders get to wear. However, they probably don't know that many snowboard boots cause extreme pain despite their more comfortable exterior look.
How to Stop Your Feet From Hurting in Snowboard Boots
Snowboard boot pain can be caused by anything from incorrect boot sizing to plantar fasciitis and the way you make your turns. Snowboard boots can also cause pain throughout numerous areas of the foot depending on the cause of the pain. This guide is designed to help you determine why this pain is happening as well as how to avoid foot pain when snowboarding, so you can fully enjoy your session.
Common Causes and Solutions for Boot Pain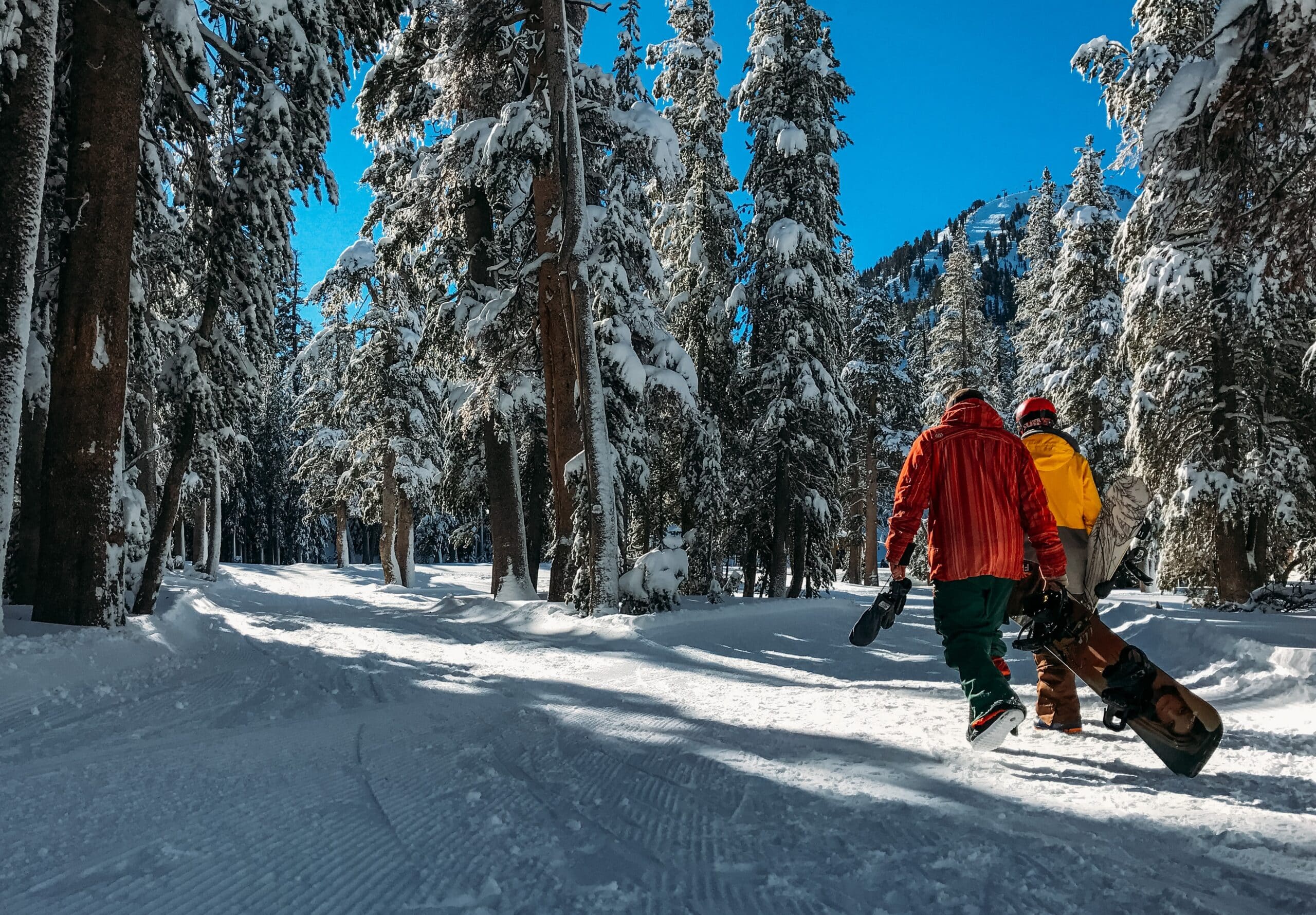 It's disappointing to purchase a new pair of snowboard boots only to realize they cause serious pain in your feet. The following are the most common causes of snowboard boot pain, so you can determine if the problem is the boot itself or another factor that is causing your discomfort.
Boots and Bindings Feel Too Tight
The Cause
Tying your boots too tight or tightening your bindings too far can result in extreme pain over the entire surface of the foot. Fortunately, this is one of the easiest problems to solve regarding sore feet snowboarding.
Many times, snowboarders feel that the heel area of the boot is too loose, and they tend to tighten the boot as far as possible. Adjusting your equipment too tightly can limit the blood supply to your feet, make your feet feel crushed, and cause pain that seems unbearable.
Solution
Start by loosening the laces on your boots as well as the straps of your bindings. It's likely you don't need them as tight as you previously thought. A number of items are also now available, such as boot inserts that lift the heel, to help your foot feel more comfortable and snug without having to cut off circulation.
All-around foot pain could mean that your boot doesn't offer enough volume. Using thinner foot beds or thinner socks may help, but you may also need to purchase a boot with a larger volume.
It's essential to have your boots and bindings fitted by a professional at your local ski and snowboard shop. These experts know how to assess your stance and comfort while standing in your boots and bindings. Snowboard equipment can be a large investment, so it's important to consult the experts before purchasing.
Inward Turns Cause Foot Pain
The Cause
Snowboarding consists of toe-side and heel-side turns. Toe-side turns and deep carves can cause flattening of the arch of the foot. The foot flattens and the muscles and ligaments at the base of the foot stretch farther than they ever normally would. This can result in serious arch pain and cramping.
Solution
This pain may also mean that you have plantar fasciitis, which involves inflammation of the tendon connecting the toes to the heel bone. Custom orthotics can help relieve pain associated with ligaments and muscles that have been stretched too far as well as plantar fasciitis. Custom orthotics are designed specifically for you and your boots to provide the most ideal arch support and balance out other preexisting issues with your feet.
The experts at Mayo Clinic suggest the application of athletic tape to support the bottoms of the feet as well as certain physical therapy exercises. High-impact sports like snowboarding often cause plantar fasciitis and other issues with the muscles and ligaments of the feet as well. Applying ice, stretching the arches, and using supportive inserts can help reduce pain associated with plantar fasciitis.
Pain Due to Lack of Foot Strength
The Cause
Snowboard professionals have strict exercise routines. This is because the off-season can cause you to return to the sport only to experience serious soreness and pain. If your feet hurt snowboarding, it could because you're not doing enough to keep your stabilizer muscles in shape during the warmer, snow-free months.
Feet that have not been exercised properly may result in pain of the arch, burning underneath, and cramping.
Solution
Fitness experts always recommend staying fit during the off-season. This is because you'll experience drastically less pain and soreness when you return to the sport. In this case, you could return to the sport for the first time without saying, "These snowboard boots hurt my feet."
Boot Length Is Too Short
The Cause
It's not uncommon that snowboard boots hurt toes. In fact, some riders' toenails will turn black, grow out, and fall off. This is because your toes are pushing too hard on the front areas of your boots. Sometimes, leaning too far back with poor technique can cause the feet to slide forward and collide with the front of the boot. However, it's more common that the boot is not the correct length.
Solution
Once again, have your boots fitted at a qualified ski and snowboard shop. A professional will help you determine the size boot that is best for you. Be sure to check that you are lacing your boots correctly (not too tightly) before every session. Your heel should fit snuggling into the heel area and remain held there while riding.
Snowboard boot pain is something that can easily ruin a session or an entire season. One of the most common ways to avoid this issue is to purchase quality equipment that is a correct fit. Although, keeping your stabilizer muscles in shape, using custom orthotics, and properly caring for plantar fasciitis can help prevent pain caused by issues apart from your equipment.