How to Keep Your Gadgets Warm on the Mountain
In modern times, our smartphones and other gadgets go just about everywhere we go. That includes the ski resort, side country, and back country. Many skiers want their phones nearby to snap photos for social media or to listen to music while cruising down the slopes.
Our phones and other gadgets can also be useful safety devices on the ski hill. They can help friends and families keep in touch if they become separated and can help alert the authorities in the event of an emergency.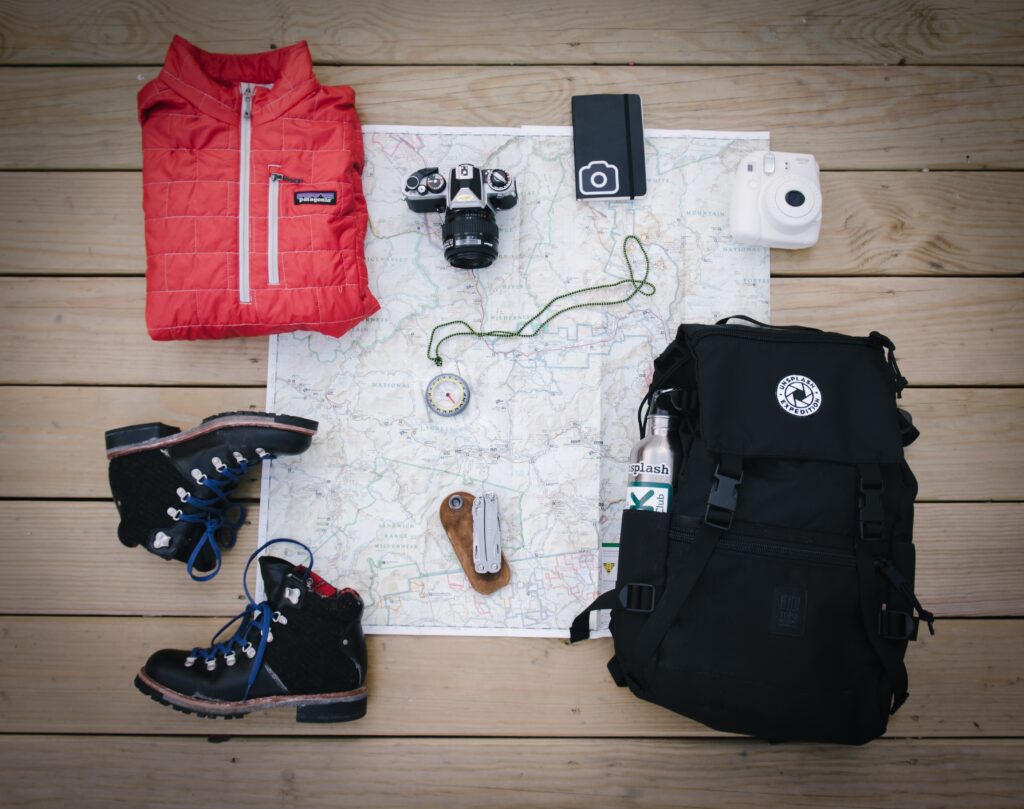 However, a major problem that confronts skiers and snowboarders is how to keep devices, like smartphones, GoPros, and DSLR cameras from freezing in frigid temperatures. Phones and other tech devices don't fair well in the extreme cold, so it's important to keep them warm to ensure they perform optimally during and after your day on the mountain.
These tips and tricks for how to keep your phone warm while skiing could save you a lot of frustration and some big bucks.
How to Keep your GoPro Warm
It's likely most convenient to toss your phone in the front pocket of your snowpants or a side pocket of your jacket. These pockets offer the easiest access to your devices. However, it's important to understand where to put your phone while skiing, so you don't cause damage to it or your other devices.
Use Your Warmest Pockets
Forego the idea of putting your phone or other device in your pants pocket and look for a chest pocket on the interior of your jacket. Want to keep GoPro warm skiing? This is a place where you can put your devices flat against your chest, and it tends to be the warmest area of your ski clothing too. It's worth considering purchasing a ski jacket with an interior chest pocket solely for this reason.
How to Keep your Phone Warm while Skiing
The phone case you use can have a major impact on how cold or wet your phone becomes. A water-resistant or waterproof case can be life-saving for your phone on the mountain.
Invest in a Quality Case 
Opt for a Lifeproof or Otterbox case for optimal protection from impact as well as from cold and wet conditions. Be sure to use the waterproof case for your GoPro when on the slopes as well. 
Always Bring a Ziploc
Ziploc bags are an additional safety precaution for your phone and other gadgets. They don't keep your phone much warmer, but they do protect it against moisture that comes from snow or from your body.
A number of additional waterproof bags are available to help prevent moisture from reaching your gadgets, but we've tested the Ziploc option, and it works just fine.
How to Keep DSLR Warm While Skiing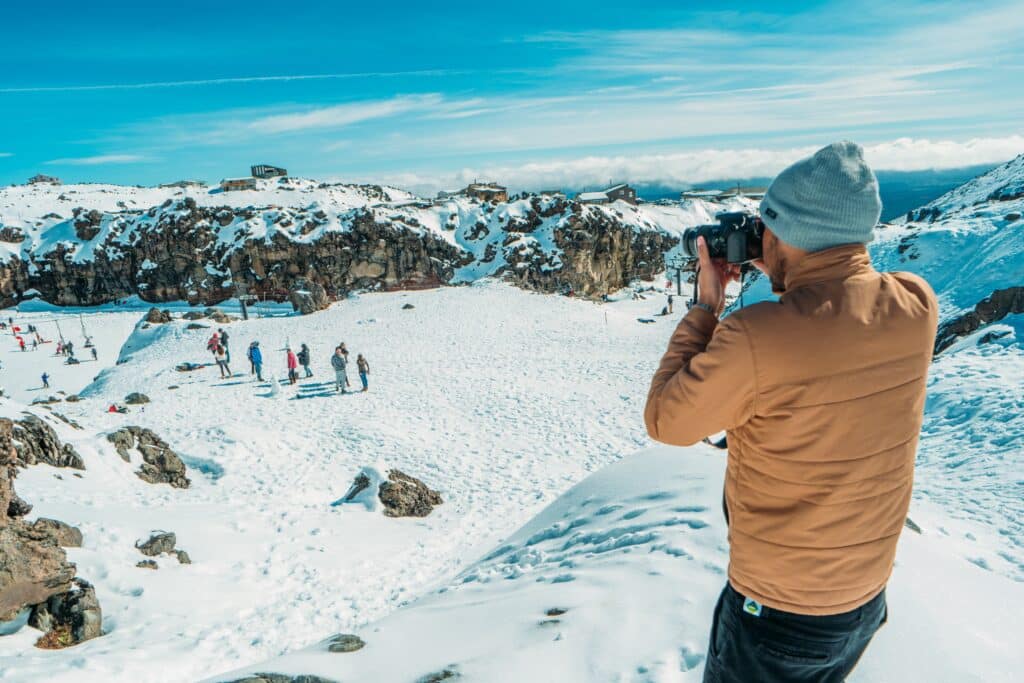 Avid photographers don't want to leave their cameras behind when hitting the slopes. However many wonder how to keep DSLR warm skiing. The camera and photography experts at Shuttermuse recommend using hand warmers. Cold temperatures have a major effect on the battery life of DSLR cameras. In fact, a DSLR battery used at 0 degrees Farenheit may have just half the battery capacity it would at 80 degrees Fahrenheit.
Use Hand Warmers 
Carrying additional batteries can add a lot of weight and bulk to your ski jacket or backpack. That's where hand warmers come in handy. Shuttermuse experts recommend attaching a hand warmer to the exterior of your camera battery with an elastic band.
This tip is also commonly recommended to keep phone warm skiing, but smartphones tend to be more sensitive and should be checked frequently to avoid overheating.
Carry a Backpack
Many skiers carry a backpack to ensure they're always stocked with the devices, snacks, and drinks they need on the mountain. A backpack can also be an excellent piece of gear for keeping your phone warmer skiing and other devices too. A backpack allows more space for you to insulate your items with extra clothing layers or even a lightweight towel. Just be sure your drinking water is in a leak-proof container and your phone, GoPro, or camera is protected in a separate area. 
Conclusion
Keeping your gadgets warm while skiing means you'll be able to enjoy using them for a longer amount of time on the mountain. Similarly, a frozen phone won't be of any use in the case of an emergency. Keep yourself safe, your music playing, and your photos snapping by protecting your devices while skiing.