How to Stay Hydrated While Skiing
The soreness and exhaustion you feel after a long day on the mountain is an obvious reminder that skiing is an intense sport. Although, many skiers don't notice that they're working up a sweat in the cold temperatures or underneath layers and layers of snow gear.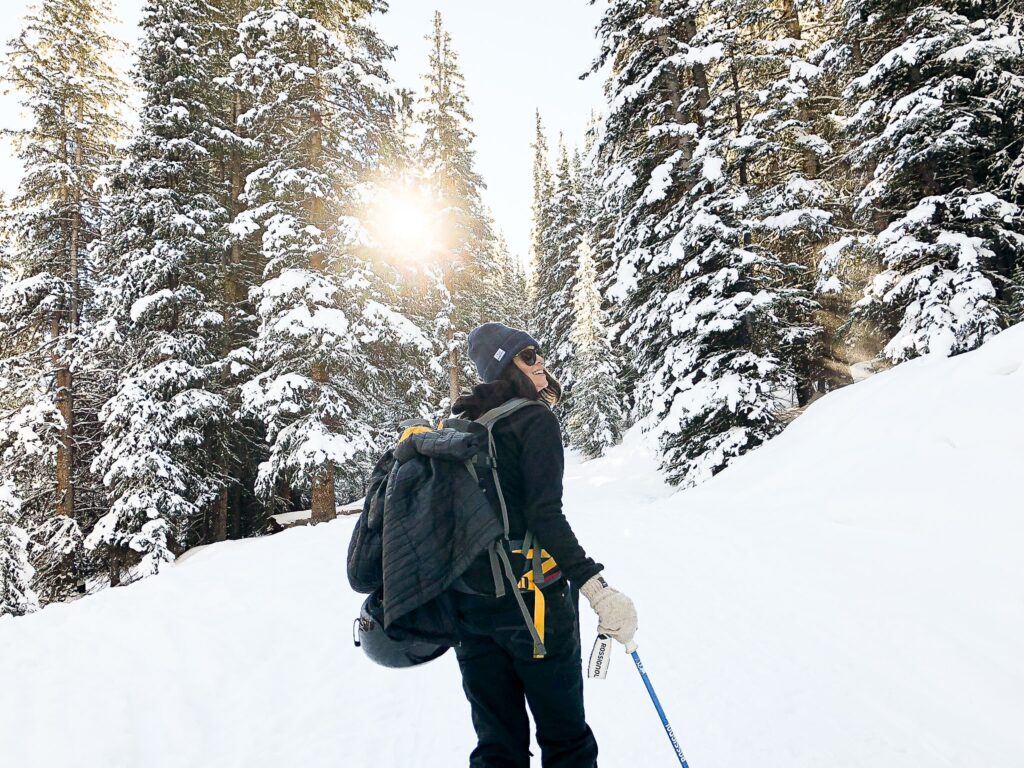 Staying hydrated on the hill is just as important as staying hydrated in warmer climates. Proper hydration aids in superior functioning of the brain and other organs as well as temperature regulation. It helps ensure our joints and muscles function properly and can prevent muscle cramps, dizziness, and other harmful effects of dehydration. Dehydration can result in forgetfulness and altered stress responses, which can be extremely dangerous when practicing an extreme sport like skiing.
How to Carry Water while Skiing
Skiers should be drinking water before, during, and after taking to the slopes, but staying hydrated without constant access to a water source can make this difficult. This means you have to carry the water with you in a way that's both comfortable and convenient.
The following are several tips on how to carry water while skiing.
Skiing With a Camel Back
Camelbak offers a variety of quality hydration packs designed for sports that make carrying a water bottle inconvenient. The hydration pack fits just like a small backpack and includes a bladder that you'll fill with water before you get on the chairlift. A small hose wraps from the pack over your shoulder, so you can drink easily on the go.
Camelbak even offers a number of hydration backpacks specifically designed for snow use. They'll carry all the gear you need for a day on the mountain and keep your water from freezing. Carrying a hydration pack skiing is one of the most comfortable ways we've found to carry water on resort days, in the side country, and in the backcountry too.
HydraPak Your Backpack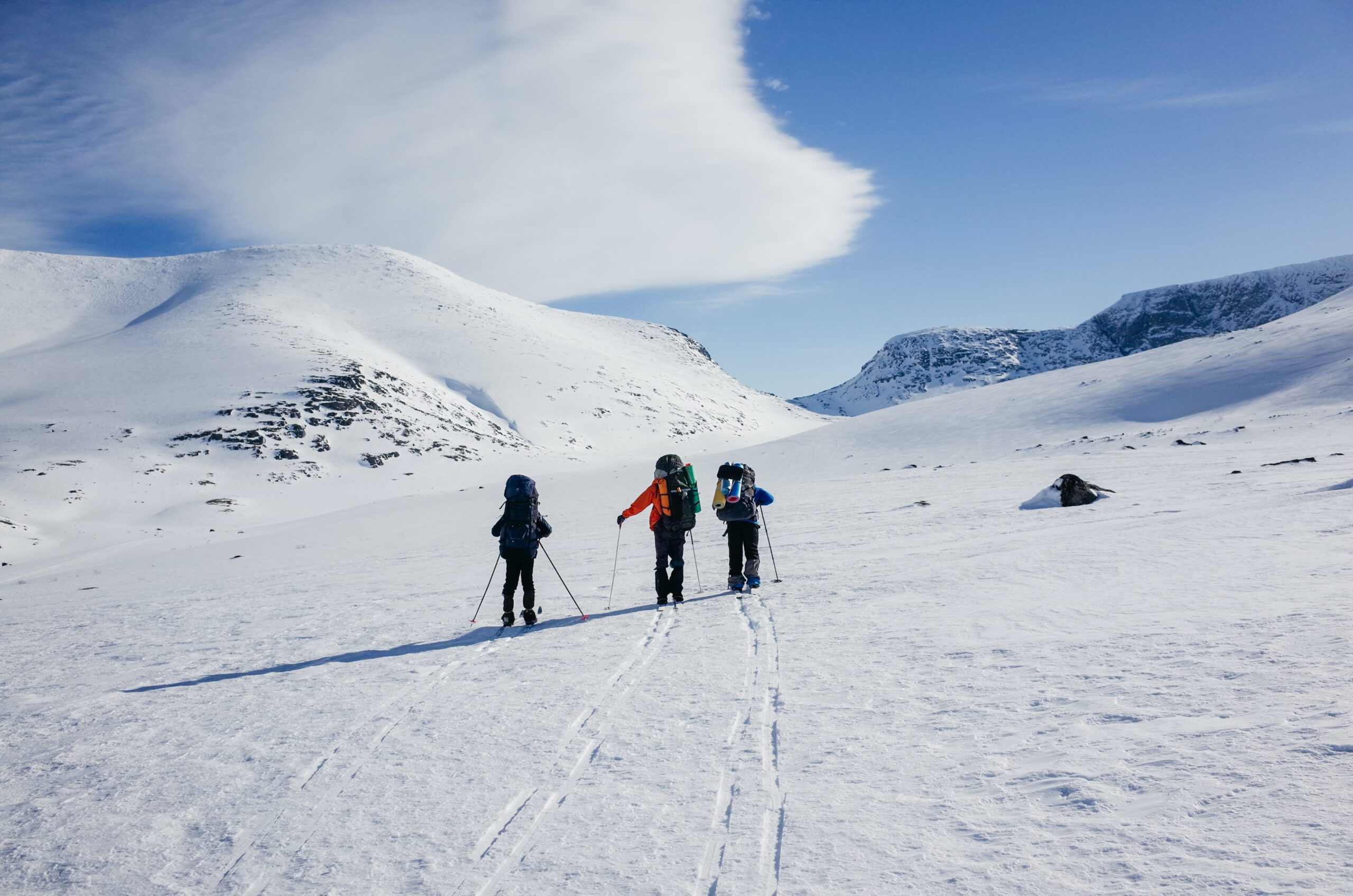 Many skiers, especially those who access the side country and backcountry, carry backpacks to hold gear. The HydraPak Shape-Shift hydration reservoir is available in multiple sizes and can fit easily into almost any backpack. The technology of this reservoir is similar to the Camelbak, but it is known for being one of the most durable, leak-proof packs on the market. Skiers who have a specific backpack they always prefer using will appreciate that they can toss this reservoir in and go.
Use a Collapsible Water Bottle
Collapsible water bottles are relatively new hydration products, and they've already proven useful on the mountain. They're especially handy, because you can fill them to any level, depending on the amount of exercise you'll be performing. Fill it to the top if you'll be on the mountain the whole day, or carry less weight for just an hour or two on the slopes.
Collapsible water bottles can be rolled up while you drink, reducing the amount of space required in your bag. Some, like the SoftBottle Platypus, feature an ergonomic design that's easier to grip in ski gloves or mittens. Search for a collapsible water bottle with a clip to attach to your jacket or pants if you're not interested in carrying a backpack.
Hard Water Bottles with Loops and Clips
Carrying a hard water bottle is one of the most common ways skiers are staying hydrated on the slopes. This is because you can use a water bottle you already have at home for ski days too. However, it's important to search for a water bottle that is lightweight, durable, and leak-proof if you plan on taking it to the mountain.
Choose a water bottle with a loop and a clip, so you can easily attach it to your gear. Trust us, you won't want to ski all day with a water bottle in your hand.
Additional Hydration Tips
Cold temperatures can lead skiers to practice other habits that may cause dehydration. For instance, you may choose to drink a coffee or hot chocolate as opposed to water when entering the lodge. Be sure to compliment your coffee or other hot beverage with a cup of pure water.
Monitor Alcohol Consumption
Recent studies have shown that drinking alcohol causes your body to lose water. In fact, ABC Science states that you lose 320ml of water for every 200ml of alcohol consumed. Leaving your body in a liquid negative can easily cause dehydration, so be sure to drink additional water if you plan to drink any alcoholic beverages while at the ski resort.
Dress in Layers
Dressing in removable layers can be another way to reduce your chances of dehydration. Your body temperature will likely rise while skiing, and excess clothing could cause you to sweat too much, depleting your body's water supply. Choose gear with vents or removable layers whenever possible to prevent excess sweating.
Conclusion
Staying hydrated on the mountain is extremely important for your health, your safety, and the safety of others. Hydrate thoroughly in the morning, throughout your day with a portable water source, and when you return to the lodge. Proper hydration will make your day on the mountain more comfortable and enjoyable.