How To Stretch Ski Boots At Home
Stretching ski boots
I love bringing home a brand new pair of ski boots. I love to imagine all of the possibilities and adventures I will have with my new boots. And there's nothing like sliding your foot into the boots and feeling the brand new, firm but soft liner and sole fabric. It feels plushy yet supportive. In only a few days, this new feeling and support disappear, so I have to savor it while I can. The only downside to purchasing new boots is that they do not yet conform to the movements of my feet. Many ski boots are quite stiff, especially ones that were made from advanced skiing. But as long as you learn how to stretch them out, they'll conform to your foot in no time.
Wondering whether you should buy or rent ski boots? Click here to find out.
At Home Methods to Stretch Ski Boots
If you want to home stretch ski boots, you can't just wear your new boots around the house for a few hours like you would with sneakers. You need to buy or borrow a tool called a boot fitter.
There are several different areas of your boots that you must stretch out. They are: around the toes, the width of the foot, the ankle, and the calf.
First, wear the boot for a while and walk around. Note exactly where the material is too firm and needs to be stretched. You shouldn't write on your boot, but you can take a picture on your phone and mark it with its image editor.
Next, take the boot fitter and insert it into the boot. You can then adjust the different dimensions of the boot and stretch your boot exactly to liking.
A boot fitter is an advanced tool that professionals use, so it may take some time before you get the hang of it. If you are getting rid of your boots, practice with the boot fitter on your old pair, so you don't damage your new ones.
TIPS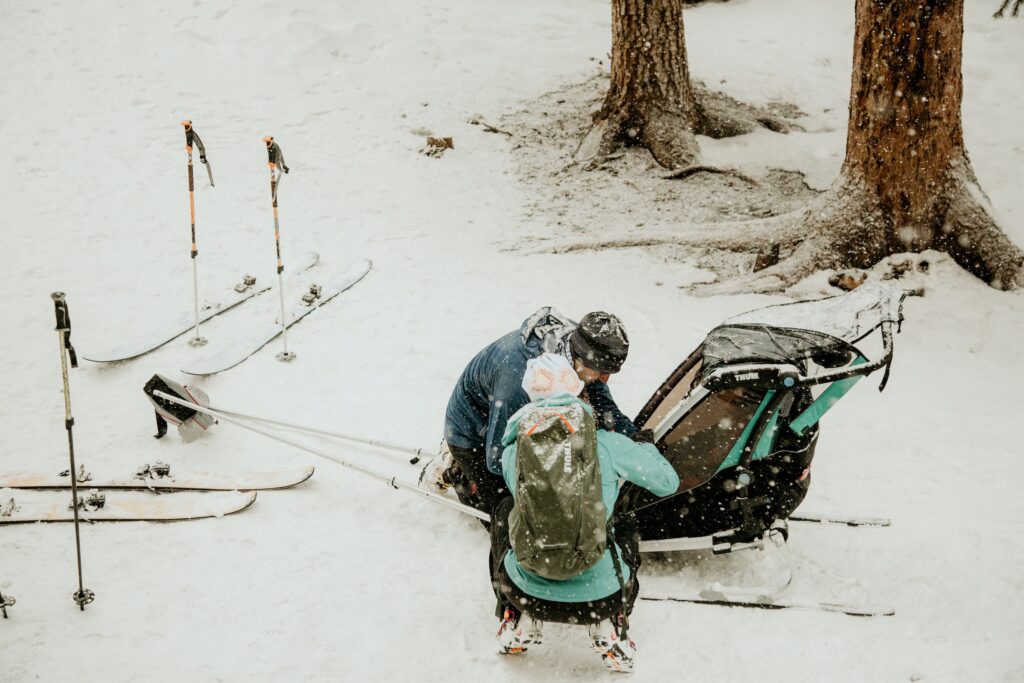 Stretching ski boots at home is easy, but you have to ensure that both of the boots are stretched the same. It would be terrible if one boot was stretched correctly and the other boot was overly stretched. If this happens, you will not feel balanced and secure. That could cause you to make mistakes and have incorrect posture.
If you don't want to stretch out your boots, you can always hire a service to stretch out your boots for you. They will measure your foot and adjust their tools to both of your feet. Do not be surprised if each of your feet has different measurements. It is very common.

Sometimes regular fit ski boots just wont fit around your legs. If you are looking for the best ski boots for wide calfs click here.
Conclusion
If you have never stretched out your boots before, take your time and do it slowly. It's better not to stretch it out enough and have to do it later that too stretch it out too far. If you stretch it out too far, you'll have to wait at least a month before the material shrinks, and it finally confirms itself to your feet again. Stretching out your boots will take several days if you choose to wear them as your method of stretching, so be sure to have them ready by the time you head to the slopes.