How to Use Ski Carry Straps
Need to carry your skis around, but having trouble doing so? Taking your skis and poles by hand can be rather tedious, so you should use a ski carry strap for convenience. A ski carry strap binds your skis together, allowing the carrier the ease of transporting it from one location to another.
Ski Carry Straps
The best ski straps you should get are the velcro straps for its light weight and durability, which is essential for an easy to use experience. Aside from that, it's critical to get more into the specifics of how you should use your ski strap.
How to Use Straps to Carry Your Skis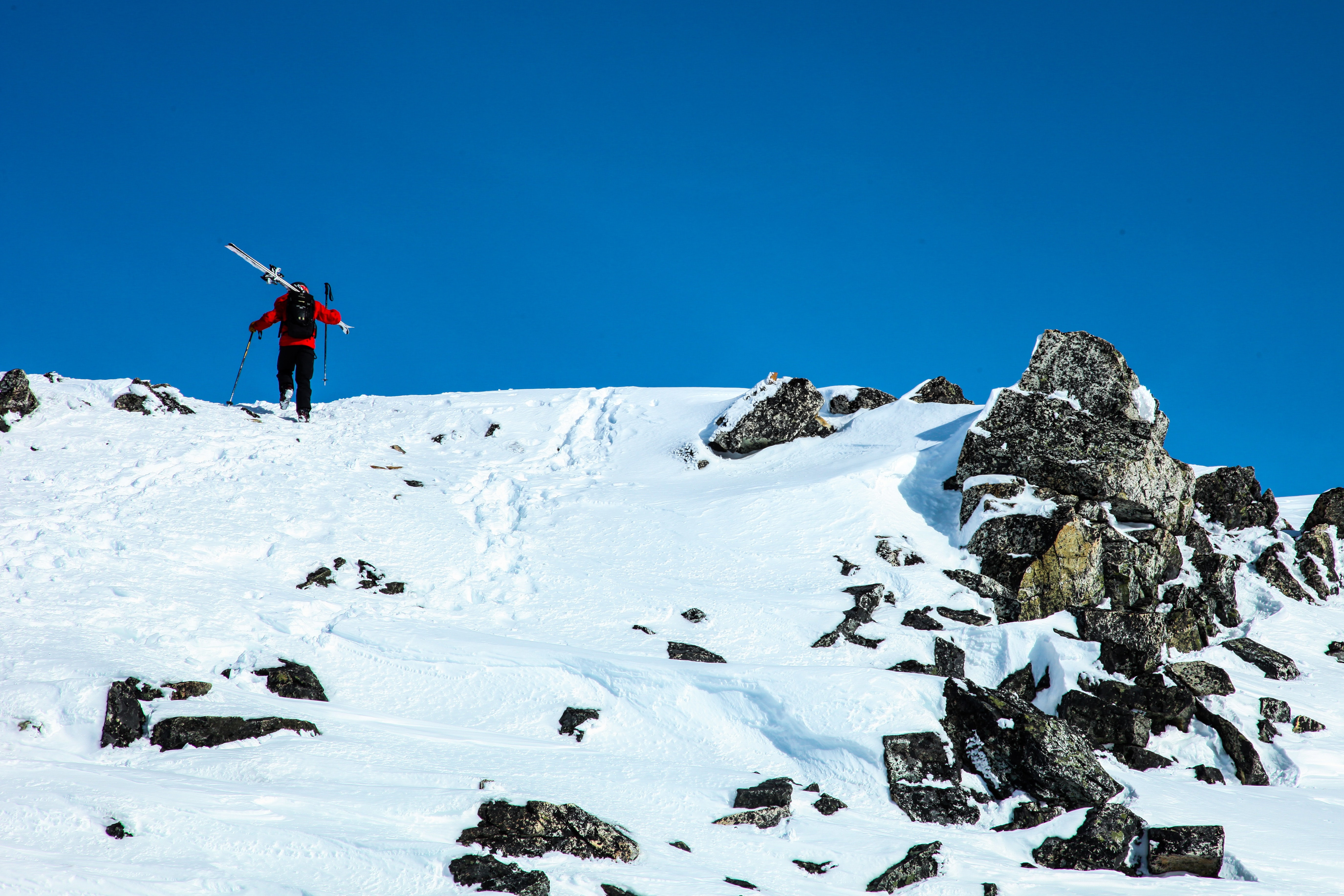 After you've decided which strap to use, you now need to learn how to utilize it effectively. First off, you should have a ski carrier to ease the method of transportation from one slope to another. With a suitable ski carrier, you wrap it around the ski and pole you intend to use. If you have multiple skis and poles, you can wrap them all together. You don't need to carry it with your hands, as the ski carrier is designed to be hands-free. Utilizing the shoulder strap to carry, you move about as you usually intend to the location you wish to ski in with a pole carrier.
Wrap the strap around your skis whenever you go from the lift to another location to protect the bases and edges from friction as transporting it otherwise could cause minor damages. You can utilize several straps on your skis to best maximize protection. As a ski carrier, you should always look out to protect your skis with durable straps. If using a weak strap, it can snap and break, thus causing an inconvenience to your skis when you carry them.
Good straps go in-between the skis while also being able to wrap around both of them at the same time. With soft material, the straps prevent the skis from scratching one another. Some straps utilize a hook feature while others are attached automatically, but both work well enough to shield your skis from unnecessary friction. When you only have a strap or two, you should prioritize the tips and tails of your skis (these spots are the most ideal for limiting movement between the two skis). Anything else can be applied to the middle of the skis and the surrounding area if you're genuinely concerned about minimizing potential damages. Tube straps are an alternative if you prefer a simple design.
Quick Advice About Pole Straps
It may sound easy, but there are some crucial details to remember. The first one is to never use pole straps while skiing in areas nearby trees, as the strap could get attached to a tree. Skiing is all about going at high speeds, so getting your strap stuck can easily dislocate your arm, shoulder, or more! If you plan to ski around areas like this, you should bring a backpack to safely stow away the straps. It can be used in conjunction with a backpack, so it largely depends on the location you plan on skiing in. Otherwise, stick with ski straps for safety and follow appropriate protocols in the designated skiing areas. Safety should be your primary concern!
Backpacks
Speaking of backpacks, you should ideally get a bag that's 20 to 30 liters if it's a short ski trip. Backpacks help the ski carrier greatly, so some of the specialty ones are designed with ski straps. Not only that, but backpacks are a necessity if you want the best hands-free experience for your ski trip. With a ski strap, you won't have to worry about your skis rattling about in your backpack (which could cause scratches and other inconveniences if left without a strap). Best ski enthusiasts often advise using a backpack when skiing, so take a 20 to 30-liter backpack for your next short ski trip or a 70-liter backpack if you plan on winter camping as well.
When to Use Ski Straps
Straps are fantastic for both novice and veteran ski enthusiasts, so there's no reason not to wield them when possible. For the best ski results, have multiple pairs of straps in the worst-case scenario one breaks, or you lose it. It can help you carry your gear with impeccable ease, as your skis won't bounce around and be damaged by friction as a result. Utilizing a carrier allows you to carry everything you need from vast stretches of distance without applying pressure to your body, so using it from time to time is advisable. If you hate having to hold skis in your hands, you should get a strap to enjoy a hands-free experience (especially since straps are cheap and durable, lasting you a long time).
Using your carrier to carry everything is convenient, and advised by many experts in the field of skiing. It's surprisingly simple to utilize as you wrap it around in an almost tape-like way around your skis to carry them safely. With your back and shoulder doing most of the carrying, going from one destination to another is effortless! Your skis are relatively expensive, so if you care about it, you should apply straps around your skis when moving about. If all the pros do it, why shouldn't you?
Enjoy Your Ski Trip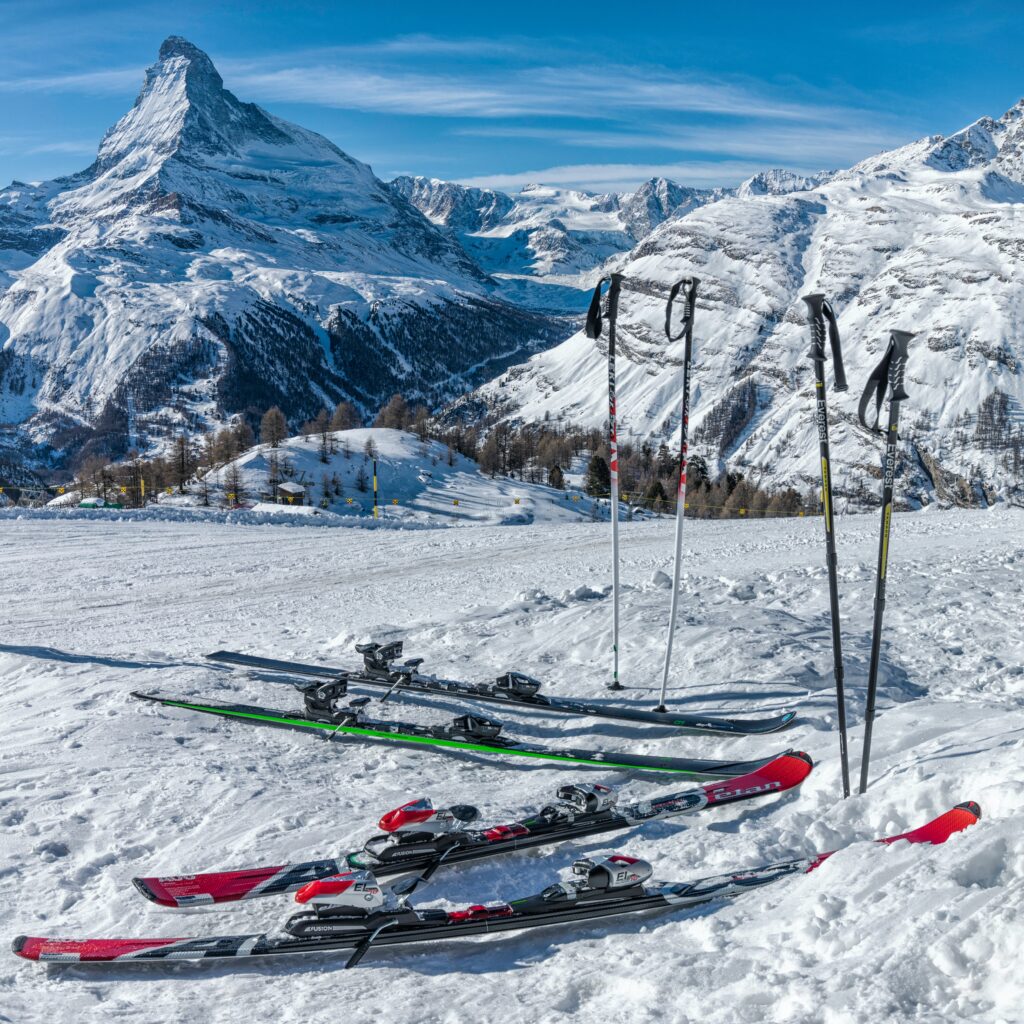 The final tip regarding your usage of ski straps is none other than to enjoy your trip. Using your straps in conjunction with a backpack makes skiing significantly more relaxing. There's less stress involved in the hassle of having to carry your ski equipment around as a carrier. Several skiing hotspots around the United States, such as Lake Tahoe and Aspen Snowmass, have shops nearby that can offer you ski straps if you're in a bind to get one. You can carry your ski and be comfortable at the same time, what's not to love about that? You don't need your hands to carry everything for you, after all! Don't forget to keep your skis safely secured, so you can go out there and enjoy the best ski trips around!