Mittens vs Gloves – What is the Best Choice for Skiing and Snowboarding
Mittens or Gloves for Skiing and Snowboarding
Gloves versus mittens, which is better? This is an age-old debate that seems to come down to personal preference. Seemingly, different people find one style of hand covering more practical than others. It all comes down to how you are going to use them and how cold the weather is that you are facing.
In this article, we cover:
Mittens Versus Gloves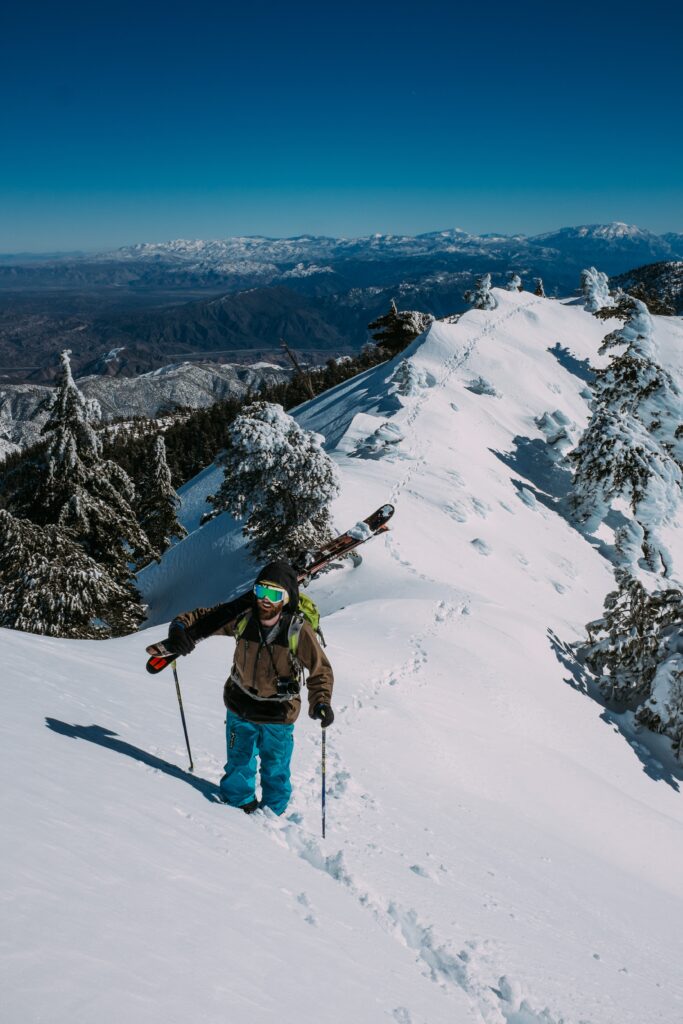 The best way to choose your hand attire is based on your outdoor activity. Activities that require dexterity, like adjusting bindings, tying laces, or doing up zippers, are best done with a pair of gloves. Since fingers are individualized, the wearer has more ability to move their fingers around with ease.
Mittens do best for activities that require little movement of the fingers. Since four of your fingers are housed in the same compartment, dexterity is limited. Mittens also tend to be better for extreme cold. Less heat is lost between the fingers, keeping your hands warmer. This is especially important for less body movement activities, like winter camping, because your body does not generate as much heat.
Styles of Gloves
There are several different styles of gloves on the market. Each glove boasts unique features and works well for dedicated uses. Of course, most gloves can be used for various applications. Still, you may find that individual styles do not fit all of your outdoor activity needs.
Traditional Winter Gloves – This is the style most commonly used for winter sports. They often come with some sort of water-resistant exterior that is lined with a warmer material. The point of this is to keep the wearer warm and dry. It is a good idea to check the label before you buy it. If possible, choose a pair of waterproof gloves versus water-resistant ones. After too much time outside, water-resistant gloves tend to become wet, leaving the wearer cold and uncomfortable.
Fingerless Gloves – In this style, the tips of the fingers are exposed to the elements. This gives the wearer more dexterity. Fingerless gloves do not keep the wearer nearly as warm, but they do have their uses. For example, carpenters or mechanics may like this style because their hands can stay warm, but they can still complete their tasks as required.
Touchscreen Gloves – This is a newer style of glove that was designed out of need. In colder months, it is very uncomfortable to remove your gloves. Still, it used to be necessary to use your touch screen devices. Technology has come a long way in devising winter gloves that are touch screen compatible. Touch screen gloves come in a variety of styles, from dress gloves to heavy-duty cold weather versions.
Heated Gloves – Heated gloves used battery power to provide an extra surge of heat. These gloves work well for people who spend a lot of time outdoors in the winter or for people who find they are always cold. They do tend to be bulkier because they need to house warming technology. Often, these gloves run on rechargeable batteries, so no need to buy multiple battery packs throughout the winter. Heated gloves do tend to be quite expensive, so be prepared to pay top prices for these.
Styles of Mittens
It is easy to think that all mittens are made the same, but this is simply not true. There are several different styles of mittens, each with their own benefits and purpose. Many people are used to the traditional style, but other versions may better suit their winter warmth needs.
Traditional Mittens – These are often considered to be one of the warmest styles of glove coverings. Here, all four fingers stay together on one side of the glove while the thumb resides in its own section. Dexterity here is limited, but the extra warmth tends to be the payoff. Like traditional gloves, mittens often come with a water-resistant or waterproof shell. They are then lined with an insulating material.
Lobster Mittens – This style of the mitt is more like a blend of gloves and mittens. Think of it as the best of both worlds. Here, the four fingers are split into two separate compartments. Depending on the mitt, your index finger may stand alone with your middle, ring, and pinky fingers in their own pocket. Alternatively, some gloves pair your index and middle finger in one pocket with your ring and pinky in another. This mitten style is an excellent choice for people who need more dexterity but find gloves to be too cold. If you have children, these are a great option for their winter sports. The added dexterity gives them the ability to zip up their own jackets while keeping their hands warm.
3-in-1 – This is a versatile mitten and gloves combination. In this style, a warm glove fits inside of a protective mitten. Each mitten can be worn individually or together as an entire unit. This is an excellent option for wearers who need the dexterity of gloves but the warmth of mittens. It is easy to slip off the outer mitten shell and use your gloved fingers as needed.
Heated Mittens – Heated mittens are much like heated gloves, except they are the mitten version. They tend to be bulkier than regular mittens, so ability may be quite limited. Heated mitts are battery-powered and provide the wearer with extreme warmth. This style is excellent for any winter sport or for people who tend to run cold.
Best Materials for Gloves and Mittens
The type of material used to make gloves and mittens is extremely important. The proper materials keep the wearer warmer, drier, and more comfortable for a more extended period.
Most gloves and mittens are lined with either a down or synthetic material. Down is often more expensive than synthetic materials but is often quite a bit warmer. It also often lasts much longer. However, down does not do well when it gets wet, so be sure the glove is made with a waterproof, not water-resistant shell.
Synthetic materials are most commonly used for ski and snowboard gloves. They are less expensive and do better in wetter climates. They also dry out much quicker after getting wet. However, they lose warmth more quickly, so they need to be replaced more often.
The outer layer of your hand attire is just as important. Gore-Tex is one of the most commonly used and best materials for winter sports. It is both waterproof and breathable. The breathability is an essential feature because gloves can get wet from the inside out when hands get sweaty. Gore-Tex helps to wick moisture away from hands to keep the wearer warm.
Some gloves and mittens also feature leather palms. Leather helps make the glove last longer due to its strength. It also gives the wearer a better grip for tightening bindings, laces or doing up zippers.
Remember to dry out your gloves and mittens between uses. This helps to extend the life of the gloves and keep you warmer for longer.
Best Gloves for Skiing and Snowboarding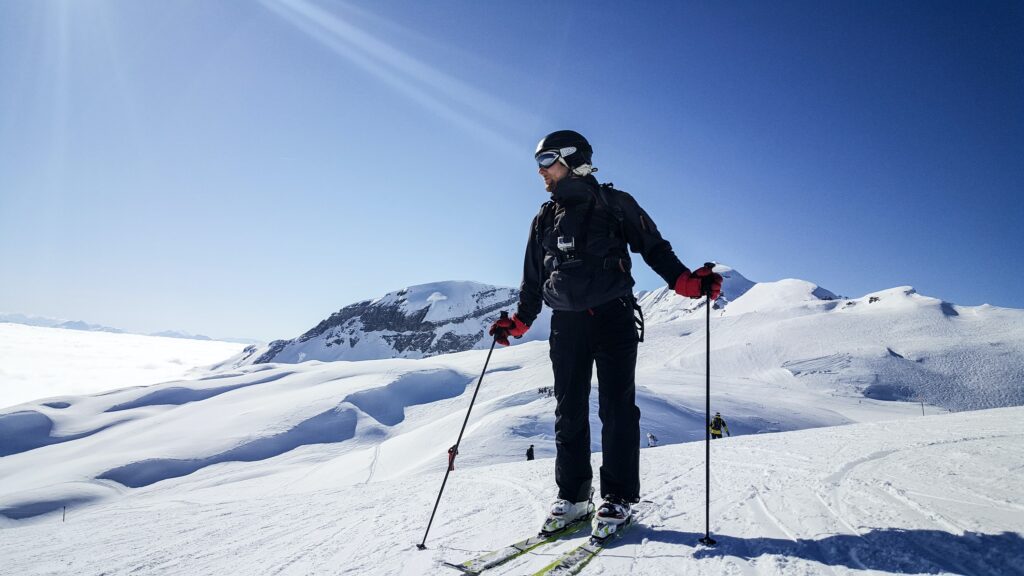 The Alti Research Outdoor Gloves are an excellent choice for skiers and boarders alike. The fingers are super warm and feature non-slip palms for ease pole and binding grabbing. They also have a long cuff that can be tightened around the wrist to keep snow and cold air.
The Mount TEC Explorer 3 Heated Gloves are both heated and touch screen friendly. Their charge runs for up to eight hours, giving the wearer all-day comfort. They also have a bell cuff that can extend over the wrist for ultimate warmth.
Best Mittens for Skiing and Snowboarding
One of the best lobster style mittens is the Hestra Army Leather Heli. These three finger mittens come with a removable liner for easy washing. The leather palms give the wearer the ability to quickly grasp bindings, ski poles, and jacket zippers.
These heated mittens by Snow Deer are a popular favorite. They are incredibly durable and feature a long-lasting battery that recharges faster than most other brands. Snow Deer's do tend to fit small, so you may need to buy a size up from your regular one.
Final Thoughts
The best gloves or mittens for you depends on how you need to use them. Gloves provide more dexterity than mittens but are notably less warm. The cost of your hand attire is dependent on material, versatility, and style. No matter what type of glove or mitten you purchase, be sure to take care of them to extend their useful life and keep you as warm as possible. These simple and daily maintenance of your mitts and gloves mean that you also won't have to spend money every winter.
Other gear reviews
Didn't find what you were looking for here or maybe just looking for more gear? Check out some of our other gear reviews below: