Plug Boot Fit vs. Regular Fit – Which Is Better for You?
Ski Racing
Race skiing is an intense winter sport where skiers have a contest of speed to determine the most skilled maneuvering around upright poles while sliding down a hill on skis. There are four types of ski races: slalom, giant slalom, super giant slalom, and downhill.
To be successful in race skiing, as with any other winter sport, you must have the proper equipment. Not only do adequate supplies support you to the finish line with more success, but they also keep you safe and secure when undergoing extreme conditions.
For race skiing, you must have the following pieces of equipment:
Race skis and bindings
Poles and pole guards
Race helmet
Shin guards
Warm outdoor clothing
Ski tuning supplies
Boots
Race ski boots are essential for completing a race successfully. Just because they are a necessity, though, does not mean you should overlook quality boots. Finding the right fit for you can up your game.
What Boots Should You Use for Ski Racing?
The race ski boot, or ski race boot, is its own breed of skiing boots. Within race boots are different categories, including the plug boot fit and the regular adult fit. There is no specific fit that you must use. It all depends on your foot size and level of comfort.
Race boots, in comparison to recreational boots, are more performance-driven. Recreational optimizes comfort. The ski race boot is enhanced with a narrow and stiff feel. This is to give skiers as much support as possible when making turns. Race skiing requires the skier to make quick movements, so they need a boot to react quickly. Additionally, there is a thicker inner shell and a thin liner, which gives the skier more freedom to move without much force.
Overall, race ski boots are not created to be comfortable. Therefore, wearing a pair does not mean the boots are going to be kind to your feet. Skiers recommend that you only buy a pair if you intend on using them for race skiing. If you want to ski recreation-ally, then skip the race ski boots and go for a pair designed for comfort.
Race Ski Boot Differences
As mentioned before, there are different race ski boot fits. The fit you choose depends on your size and age. This is because there are kids and junior race boots, an adult race boot, and a plug race boot.
Kids and junior race ski boots are ideal for younger race skiers. The kids fit younger children with smaller feet, whereas the junior fit is for larger children who are about pre-teen age. Most ski boot brands offer race ski boots for kids.
The ski race boot fit for adults is for skiers with grown feet. Most of the time, you can only find unisex boots. There are no boots specially made for each gender.
Plug boots are typically made for adults because, most of the time, the skiers who use them have the most advanced skills. These are top-notch ski race boots for the very experienced and the most serious race skiers.
What Is a Plug Fit Ski Boot?
Since they are rarer than any other ski boot, many people ask, "what is a plug fit ski boot?" These are mostly worn by the most experienced race skiers. Wearers must often get their boots custom-sized since common ski supply stores, and brands do not usually stock them.
The main difference between plug boots and regular race ski boots is that they are much stiffer and narrower, seeing as they cater to the more high-class racers. They also come with a lace-up liner so that users can tie them as tight as possible. Also included is a power strap. This adds even more tightening power to give skiers as much control as possible.
Overall, the main difference between a plug boot and other race boots is the tightening power. Since all race boots stand out as the tighter boot category, plug boots stand out the most, having the most intense airtight and rigid qualities.
Advantages of Plug Ski Boot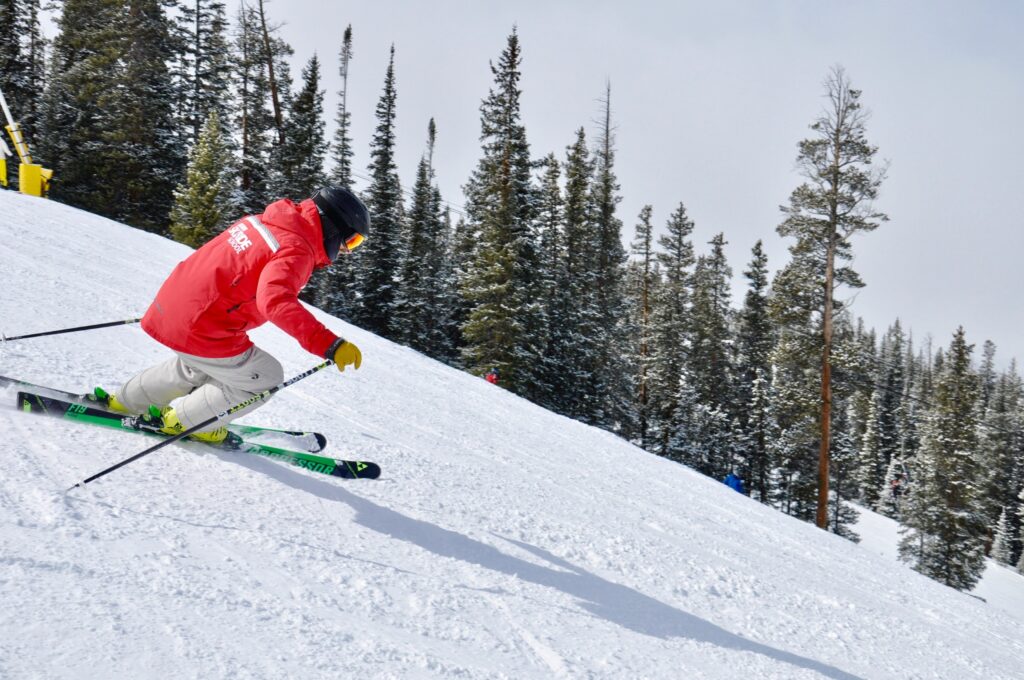 For race skiing, a plug ski boot eliminates almost all space between your foot and the boot. It keeps things as tight as possible so that you have maximum control over your movements. Additionally, there is no specific plug boot ski. The boots can match up to almost any bindings.
Plug boots are designed for the most elite race skiers. Therefore, they are great for anyone with an advanced and cutthroat mindset. The main idea of plug boots is to enhance your skills with more custom equipment.
Disadvantages of a Plug Ski Boot
One of the disadvantages of plug boots is that they are specifically made for one level of skiers- the most elite. Beginners and even the advanced should probably steer away from a plug ski boot.
Another disadvantage is that plug boots require custom sizing. Due to their nature of being as rigid as possible, plug boots need to have a particular fit to project maximum effect.
Overall, plug boots are not that comfortable. If you are not a serious race skier, you should stay away from plug boots. They are not designed for comfort, quite the opposite. They are created solely for performance. Therefore, comfort is an afterthought.
Should You Use Plug Ski Boots Over Boots with a Regular Fit?
First, keep in mind that if you are not a race skier, you should not be buying race boots. Typically, they are uncomfortable and prioritize performance and efficiency. It is best to go for more recreational boots instead.
If you are a race skier, then the fit that you select depends on your skill level and intensity for the sport. If you are an avid racer who works to get to the next level, then plug fit boots are the better option. Plus, if you are not that serious about the sport, you should not waste your money on a custom fit. Go for a regular fit if you enjoy race skiing on a lower, less intense level.