The Absolute Best Ski Poles for Beginners
Ski poles are essential equipment for skiers of all levels. They keep you balanced as you execute turns, help you push along in flat sections, and assist in your rhythm as you glide down the hill. For beginners, ski poles also provide the confidence you need to feel comfortable and safe as you advance your skills.
Beginner skiers don't need the most technical ski poles; however, they do need ski poles that fit correctly. Find the correct length by flipping the ski pole upside down and holding it underneath the basket. Your arm will be at a 90-degree angle with a proper fit. Additionally, beginners will benefit from a light yet durable pole with a comfortable grip and affordable price tag. 
The following are the best beginner ski poles available right now.
Volkl Phantastick Ski Poles
The Volkl Phantastick is one of the most popular ski poles for the everyday resort skier. It's an ideal purchase for beginners, because at right around $60, this quality pole doesn't require a huge investment. These poles can also endure the beatings beginners will give them, with a durable alloy construction. They're a bit heavier than a high-performance premium aluminum or carbon pole, but the budget-friendly price means you'll have more to spend on other gear.
Rossignol Tactic Ski Poles
Rossignol Tactic ski poles are another budget-friendly option for the beginner skier who doesn't want to invest in high-performance poles just yet. It's a simple pole that's extremely affordable and is more than suitable for any beginner. Simply put, you don't need an advanced pole when you're sticking mainly to the green runs. The Rossignol Tactic combines durability, affordability, and a sleek look into an ideal package for beginners.
Line Skis Grip Stick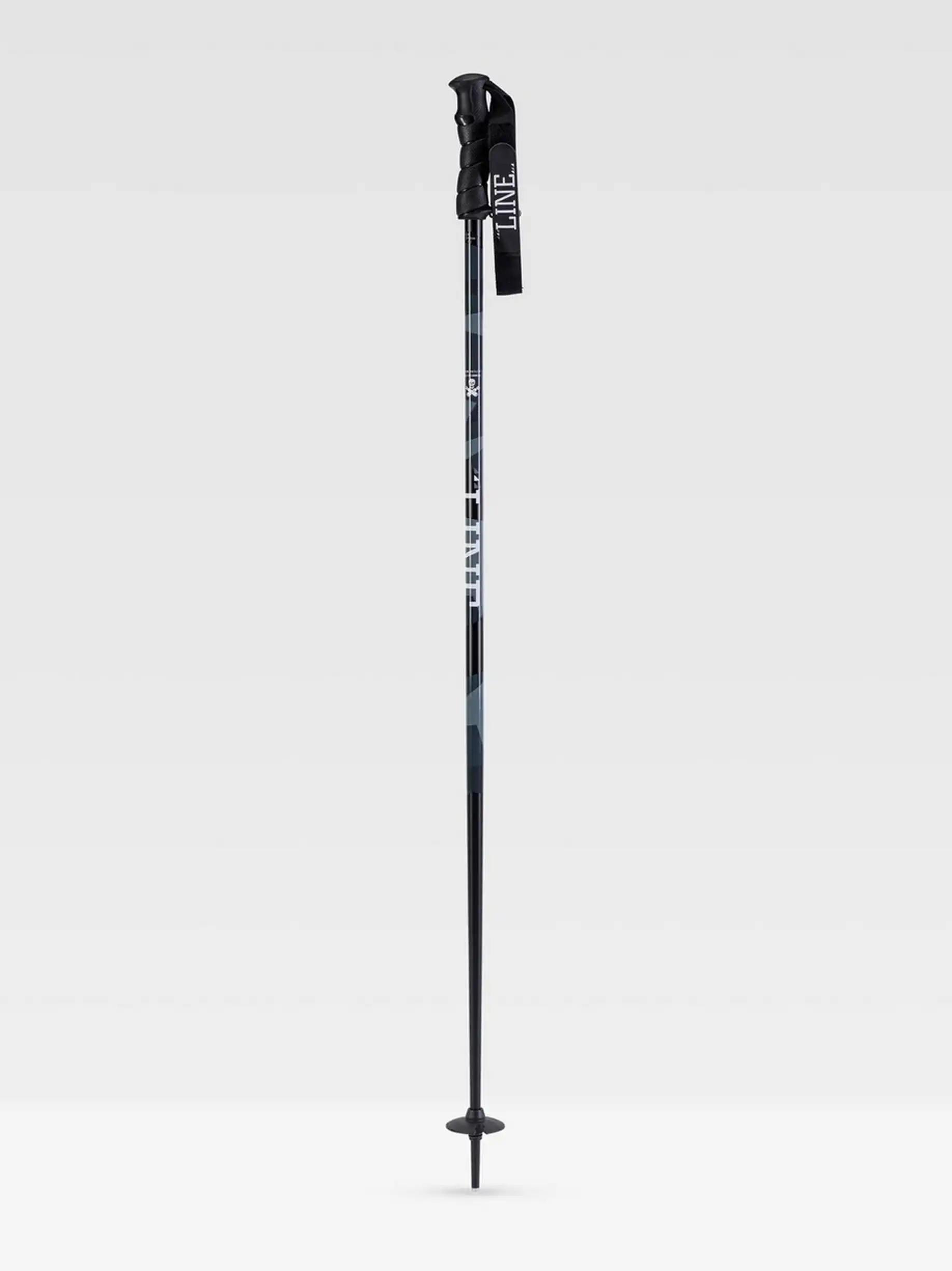 Beginner skiers who want a pole that can advance with them should consider the Grip Stick from Line. This is a more lightweight aluminum pole that is functional in all ski conditions and all terrain. It remains an affordable option but offers a number of the features you'll find in some of the top-rated poles for more advanced skiers.
The Line Grip Stick is named for its unique grip, which provides natural and comfortable hand placement. These poles also come with two baskets that are easy to swap, so your poles can change with you as you advance into more serious terrain.
Salomon Arctic Ski Poles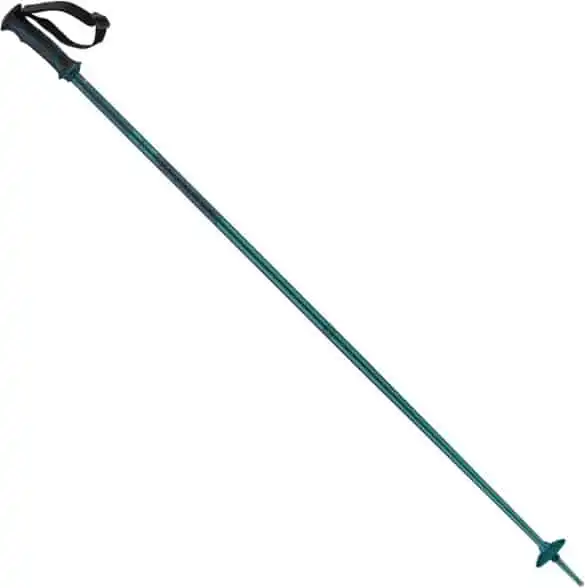 The Salomon Arctic is a quality pole for an affordable price. The lightweight aluminum construction makes it durable even for the wear and tear a beginner can cause. The Salomon Arctic is known for its ability to adapt to wide range of skiing environments and applications, so it's a pole you can purchase as a beginner and use as an advanced skier too. A wide range of color options mean you can match your poles to your outerwear, skis, or your style preferences.