Top Tips For Teaching your Kids to Snowboard
How to Teach Kids to Snowboard
Do you love snowboarding and wish to introduce this sport to your young ones? Teaching snowboarding for children can be quite rewarding. It is a fun activity that your children can enjoy and learn from a tender age. Gaining skills while young can make them experts when they grow up.
As a parent, you should have patience since teaching them this outdoor activity can sometimes be frustrating. Though some kids are fast learners, others take time to get comfortable on the snowboard. Learning how to teach kids to snowboard is important so that you can find the best approach to use on every child. This guide shares every information you need to make your children great at snowboarding. Enjoy!
Determining Whether you Need to Teach them to Ski Before Snowboarding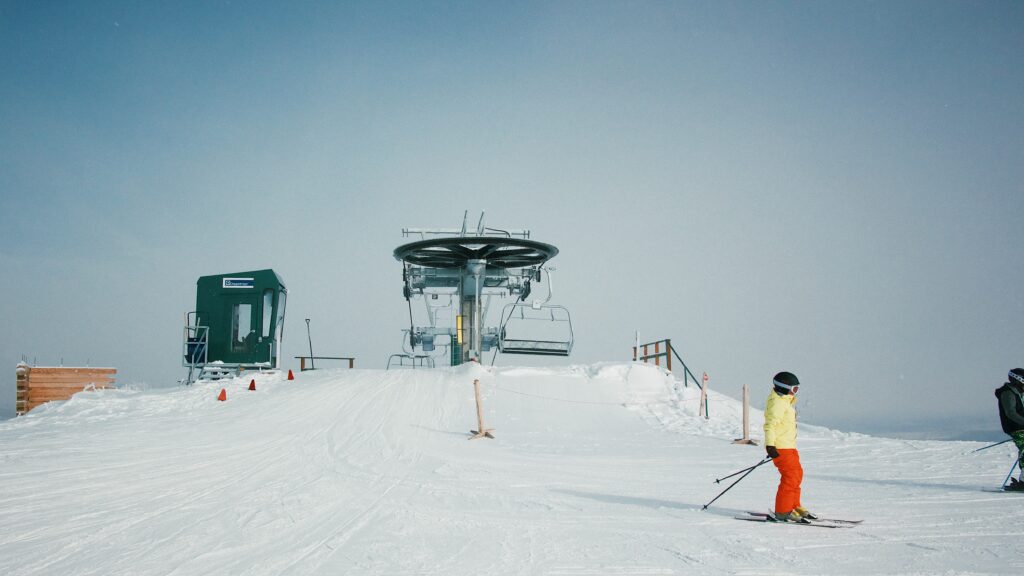 Most people believe that you need to teach young ones how to ski first before introducing them to snowboarding. According to such people, skiing can help a child develop strong back muscles for them to be able to snowboard. This is, however, a misconception that you don't necessarily have to follow. Most toddlers don't have a problem with squatting and thus can learn how to snowboard easily. Since children as young as one-year-old squat effortlessly, they can learn how to snowboard even before skiing. At about 15 months old, your child should be walking well. You should, therefore, consider strapping them into a snowboard from this age.
Find Out What you Need to Teach your Kids to Snowboard
Before you introduce your kids to this activity, you have to prepare them adequately for it. Start by dressing them warmly before you take them out to snowboard. Ensure that they are comfortable and warm enough to handle the cold weather. For instance, buy waterproof jackets and snow pants for your children. You can also get neck gators, wool blend socks, and nicely fitting boots for them.
Apart from clothes, you should also invest in the right snowboard for your child. This should be an all-mountain board that is soft and reaches chest height. The snowboard's base should be able to minimize edge catches and help your child make the first turns without putting in a lot of effort. Since safety is a priority while snowboarding, get your kids goggles and helmets to prevent them from getting injured when they start speeding in snow. A good helmet for your child should be not only lightweight but also adjustable. Some of the helmets for kids even feature attached goggles so that you don't have to buy this pair separately.
You should also consider getting them the right accessories, such as the Riglet reel. This is a leash that goes well with toddler boards. You can install it at the tip of the board. You can also get a handlebar that can offer your kids extra support while snowboarding. A good handlebar should be easy to adjust to provide room for children of different sizes. Once you have all the essentials, you can now introduce them to snowboarding.
Teaching your Kids to Snowboard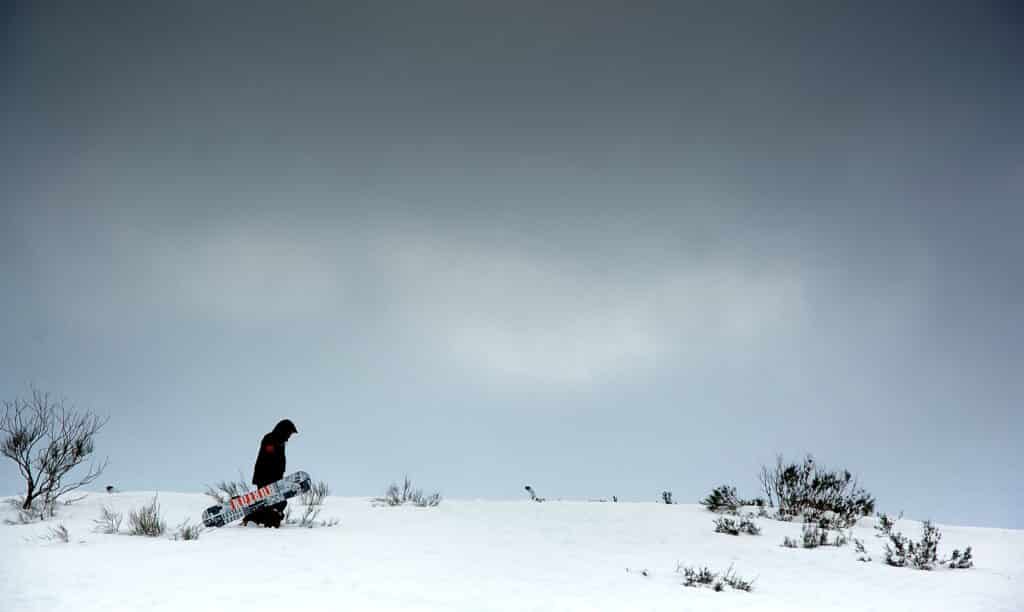 Yard snowboarding
For you to teach children to snowboard, you should start the practice at home. Doing this can help your kids get used to sliding sideways in a friendly environment. You can use the Burton Riglet reel in your yard to teach your children the basics of snowboarding. Try pulling them around your yard or house when they are quite young. Let your kids strap into a snowboard with the boots you bought them and try pulling them around different corners. You should also vary the speeds as you pull them over mounds. If you notice that your child has learned how to balance even when you pull them on uneven grounds, you can take them outdoors. 
Straight glides
Look for a short slope that is less than 20 feet in length and let your child snowboard on it. Ensure that you position them down the fall line and allow them to begin snowboarding. You can use the Riglet reel to tow them around the snowboard. The Riglet reel attaches to the snowboard and helps you manage how fast the kids go from behind. Once they are comfortable snowboarding without your help, you can let them start moving on their own. You should first start with a flat surface before moving to a hilly ground.
Heelside slipping
Snowboarding gets quite fun when your children are ready to try heelside slipping. Look for a slope that they can comfortably snowboard from. They should maintain a squat position when snowboarding on the slope. Ensure that the snowboard remains perpendicular to this slope to prevent them from falling.
Monitoring them closely as they move on this slope is how to teach kids to snowboard. You can even stand in front of your child as they go down a hill and direct them with words such as lean back or stay low. When your child is sliding down a hill, you can hold their hand and instruct them to lift the toes. Try to let go of their hands and see how they do it. If a kid falls forward, you can try to catch them.
Toeside slipping
This is also another technique in snowboarding that your children should learn while young. Let your kids face back up a hill while maintaining a crouched position. This position can enhance safety during toeside slipping. Their hands should also be touching the snow while the snowboard should remain perpendicular to the hill. Guide your kids by asking them to slide backward as the hands continue touching the snow.
Making turns
Once your child has learned the basics, such as moving on a flat and hilly surface, you can teach them how to make turns. Before they start making turns, a child should be able to control their speeds on different edges without your help. You can now teach them how to make turns on their own. Look for terrain park features and teach your children skills like edging and balancing. Let your kids learn how to make shallow turns first and get used to the feeling of carving.
If they are still struggling to balance, watch them closely so that you can try and prevent them from falling. Ensure that your kids focus more on the terrain rather than on you. Doing this helps them learn how to make turns on their own without being constantly supported. This enables them to be independent and confident so that they can perfect their skills in snowboarding.
Learning to get back up
Sometimes, falling is part of learning. During snowboarding, kids sometimes fall, and they should learn how to get back up and proceed. Since getting back up takes some core strength, you need to be gentle with kids when they fall. Instruct the kids to lift their legs and try rolling onto the tummy as their legs point downhill. Putting the hands on the snow also makes it easy for a child to get back up. They should then pull their bodies up and try the kneeling position. This simplifies the process of getting back up after falling. Remember to encourage your child when they fall so that they don't give up on snowboarding.
Avoid powder
As you teach snowboarding for kids, it is important to avoid certain surfaces such as a powder field. This is not the best surface for kids to learn the activity since it is risky and uncomfortable for people who don't have a lot of snowboarding experience. The snowboard can easily get buried in a powder field, making it hard for your kids to maneuver. They may not get the best snowboarding experience in such areas.
Let them have fun
As much as you are eager to instill some snowboarding skills to your child, you should focus on letting them have as much fun as possible. When they enjoy learning, they will be eager to get back on the snowboard the next time you want to take them out. View snowboarding as a family activity that helps you and your kids bond. Do not pressure them so much to learn since this can make them not show any interest the next time you mention it.
Consider taking lessons
Taking lessons can also help you gain more skills on how to teach children to snowboard much better. When it comes to young ones, there are a lot of tricks and safety tips that you can only learn by taking lessons. Young ones also listen better to trained instructors compared to parents. Look for different resorts that offer beginner lessons so that you know how to handle your kids better when you go snowboarding. Being more equipped can help you make your child an expert at snowboarding.
Final Thoughts
Snowboarding is an entertaining sport that children can learn from a young age. If you enjoy it, you should learn how to teach kids to snowboard when they can walk properly. You can teach them different techniques, such as how to snowboard on a flat surface, hilly surface, or how to jump and make turns.
Gear for your Kids for Snowboarding and Skiing